The Radical Mindset Shifts That Helped Me Build a Multi Six-Figure Business During a Time of Scarcity
Scaling a business during a time of scarcity is challenging, but Gloria Chou figured out how to turn crisis into an opportunity for growth. Here are the mindset shifts that helped her pivot and grow after losing all of her client work.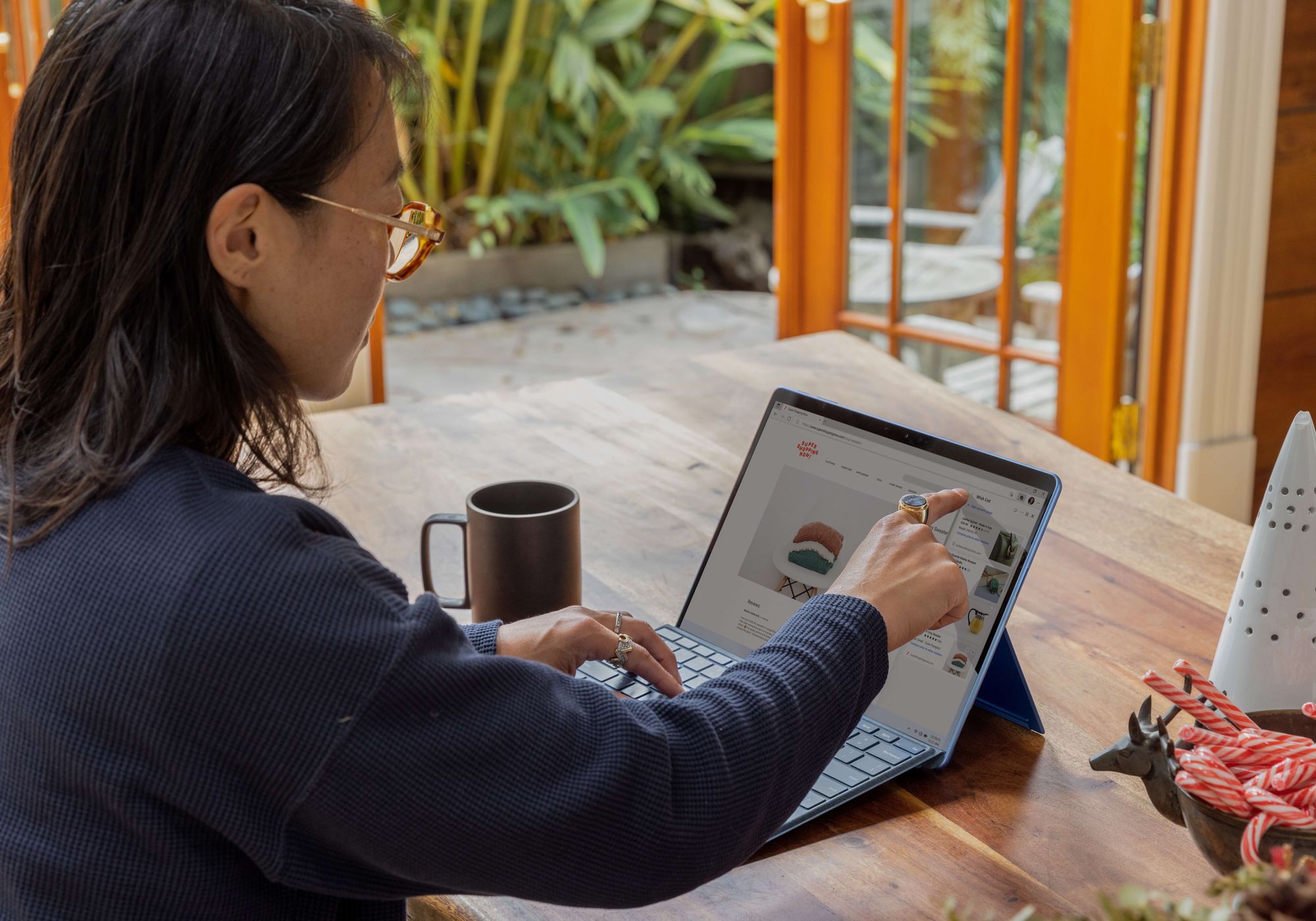 It's a pandemic-era tale we're all familiar with at this point: In March 2020, I was happily growing my PR consultancy when, suddenly, everything froze. All my clients decided to pause their monthly retainers, and within a matter of weeks I didn't know where my next penny was going to come from.
This experience could have easily stopped my business in its tracks, but instead, it challenged me to pivot and ultimately propelled me to new levels of success.
I knew that committing to monthly retainers wasn't going to be feasible for clients, so I thought about ways that I could still get them results while offering more affordable rates. Ultimately, I decided this was a good opportunity to shift away from one-on-one consulting and productize my offerings while providing the same level of transformation.
By April, I had shifted to more low-touch one-on-one work, where I was providing clients my proprietary pitching framework and helping them write pitches, but then it was up to them to send it out and build those relationships, so they can actually own those relationships.
Six months later, I was launching the first iteration of my online course. And now, by making my methods more accessible and sharing what I've learned as an industry outsider, I've been able to help 5,000+ small business owners (primarily BIPOC and WOC) get seen, heard, and valued. Plus, I've unlocked more stability and earning potential in my own business, regularly having multi-six figure years and even earning seven figures cumulatively since I launched the course.
Doing all of this during a time of scarcity required some serious mindset shifts and letting go of unhealthy narratives that kept me stuck. As inflation and the shaky economy are presenting another challenging season for many business owners, I wanted to reflect back on the approaches that helped me build a thriving business despite what was going on in the world around me.
I let myself be imperfect so I can show up authentically
When launching something new in business, it can be tempting to spend time getting it just right behind the scenes before putting it out in the world. I didn't have time for that at the beginning of the pandemic—I needed to pivot yesterday to keep my business afloat.
So I let myself be imperfect and show up in whatever version of myself I was in at the time, which helped me connect with others and made me much more relatable as a human. I launched an early version of my new offering even though it wasn't the more automated version I envisioned. I talked to everyone I knew about what I was doing—in Clubhouse conversations, Slack channels, LinkedIn forums—and looked for any opportunity I could to learn more about what was resonating with people and what they needed that the market didn't yet offer.
As scary as it was to release something that didn't feel completely there to me, it ended up benefiting my business greatly. Not only did it mean I had a new revenue stream more quickly, it gave me a testing ground to better understand my customer, their needs, and what about my offering and messaging most resonated with them. This meant that when I was ready to start creating the online program, I could be a lot more confident that I was building something people would actually find valuable.
I tell my PR Starter Pack members this all the time when it comes to their pitches, and I think it's true in business growth as well: There's someone out there who can benefit from what you have to offer right now, even in its imperfect form. Don't wait for the perfect time to release the perfect draft—instead, release that first draft and learn from it. Keep testing, iterating, taking feedback, and improving. That's how you build expertise.
I practiced radical generosity
Common advice for knowledge-based business owners is to not give away too much for free. For instance, much of the advice around marketing online courses is to tell customers what you will help them do, but never show them the how until they've paid.
Maybe that's true once a business has scaled, but I didn't feel like it was the right energy to help me get started, especially during a time of scarcity. For one, not everyone had the means to buy my services immediately, but I still wanted to build a relationship with the right customers for the future. But more than that, since my offering was so new, I hadn't even proven the value I could offer yet.
Instead, I gave everything away for free. I partnered with organizations aligned with my target audience, like iFundWomen and Female Founder Collective, and offered to do free workshops for their members. I shared my entire PR pitching framework during these workshops, and then would have hours-long Q&A sessions where I would stay on and review people's pitches for free. I would go on podcasts and do Instagram lives and share all of my secrets for small business PR.
It may feel like this is a fast way to lose all my paying customers, but this is how I reached that first six-figure revenue mark without any ads. For one, by having radical transparency into my expertise and process, I was able to build a community and following. More than that, people got results using the method I shared with them. I'd regularly have folks who participated in my free workshops messaging me about features in places like Vogue and BuzzFeed—and then wanting to work with me further. Their thinking was: If your free offerings can help me so much, imagine what your paid program can do.
Now, anytime I see business owners around me holding their knowledge a little too close to the chest, I try and think about how I can let go a little and give more freely. This doesn't mean I don't have boundaries—it just means that I do business through the lens of my values, and the decision to give (or not to give) comes from an intentional place within. It helps me stand out and has yet to harm my business growth.
I aligned my marketing with my values
When the world is changing around you, I think it's a good time to revisit your business playbooks, too. I didn't want to continue to use so many of the scarcity-minded tactics I saw founders around me using, like fake countdown timers, high-pressure sales tactics, and trying to "sell at all costs" by preying on people's FOMO
I was guilty of these tactics as well in the beginning, but after doing deep inner work (and listening to marketers such as Simone Grace Seol's podcast), I realized that this wasn't authentic to me, my message, or my values. In 2022, I worked with an ethical copywriter, Brittany McBean, to reflect on many unhealthy narratives I bought into by the online marketing world and consider how my messaging could better reflect my values. This process, which I refer to as a decolonization of my mind, revealed some powerful truths that also helped me grow my business in a more value-aligned way. I realized that so much of what I had bought into was also part of bigger systems of oppression, and it was up to me to actively reject this even though it felt easier to do what everyone else was doing.
I decided that, instead of using false scarcity in my marketing, I wanted to provide real support so that customers could make empowered decisions to join my programs, instead of fear-based ones. For example, I never pretend that my on-demand masterclass is live when it's not—and yet, I still have over 5,000 people who have viewed the masterclass. This is a common tactic among online businesses who want to reach as many people as possible, but it proves to be unhelpful for attendees who want to ask questions in real time. I also reveal the full price of my program at the beginning of my masterclass webinar instead of the end, so that attendees know the details of what I'm selling right away instead of feeling bait-and-switched.
Rejecting the mainstream marketing culture that has worked for so many founders was scary, but it helped me grow a more dedicated audience. Especially during difficult times, people want to buy from businesses that they can feel connected and safe with. Now, I'm always thinking about how I can curate the experience of interacting with my business so the ethos of my values permeates everything that I do.
As we've gone through waves of uncertainty over the past few years, I think back to the fear of those early days of the pandemic often. It's so easy to get sucked into that feeling and make rash decisions about your business, but I'm so glad I used that moment as an opportunity to intentionally create the next stage of growth for my business, reaching new levels of income and impact in the work I'm doing.