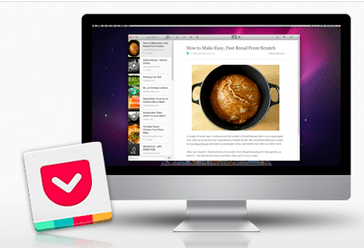 If you are a proud Mac owner yourself, you'll know better than anyone that finding a good newsreading Mac app is hard (apart from Reeder).
Fortunately, all of this changed this week, as Pocket have released their brand new Mac app to read or watch any items you have saved later on. The app comes packed with tons of details that allow you to make reading across different devices easier and more powerful.
Luckily for all Buffer lovers, the app also comes fully featured with Buffer integration to share all your articles later one. Let's take a look and see how you can best use Pocket for Mac:
Saving your items for later – why would you do that?
On how many occasions during a the day that you are online are you finding something interesting to read or watch, but don't have time for right now? If you are anything like me, this happens so often, you've got tons of open word documents full with links you'll never get to reading anyways.
With Pocket, you can easily install their browser extension. Now, whenever you are coming across something worth getting to later on. Hit the Pocket browser extension and it will be saved later:

This also works right inside Twitter.com, so you can save Tweets that you browse through for later:
On top of this Pocket is integrated in over 300 different apps on the web, which makes saving from different places easier than ever. Check out their full list of apps and save anything any time: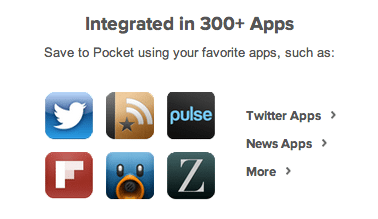 Hands on with the new Mac app: 3 top tips for using it more efficiently
First things first: The new Pocket Mac app looks absolutely gorgeous. The scrolling of articles and clicking of buttons couldn't be any smoother. I also like the strong consistency of the experience when comparing it to the iPhone or iPad app. There is no need to familiarize yourself again with any new patterns or workflows: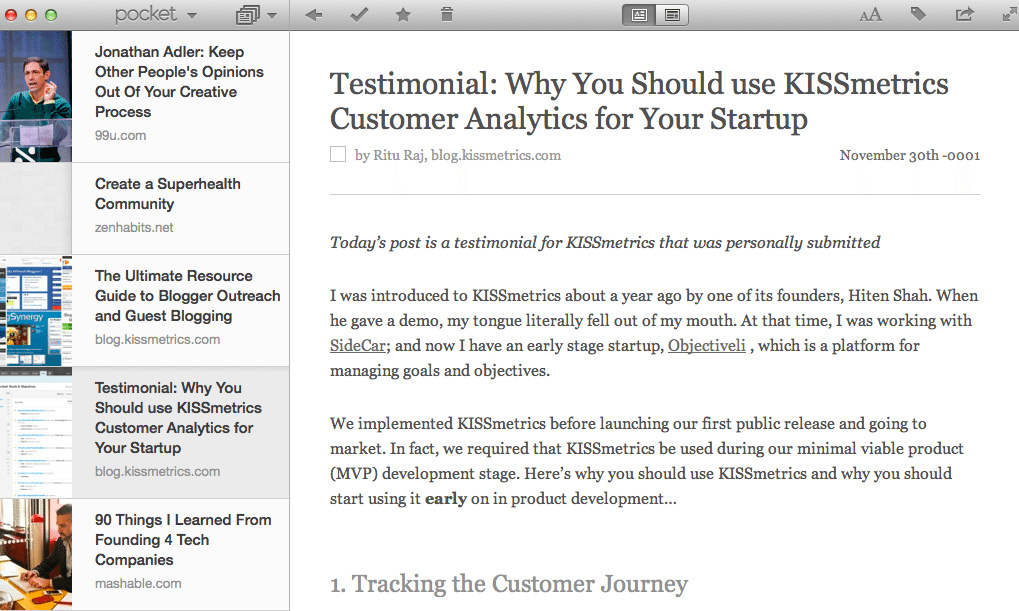 Of course, the app also comes packed with power features to make you read and work even more efficiently. Here are my top 3 picks for you:
1. Keyboard shortcuts
There is a huge list of keyboard shortcuts the Pocket folks have implemented from day one. My favorite is of course the well known "J" and "K" to switch between items. On top of that you can even customize shortcuts: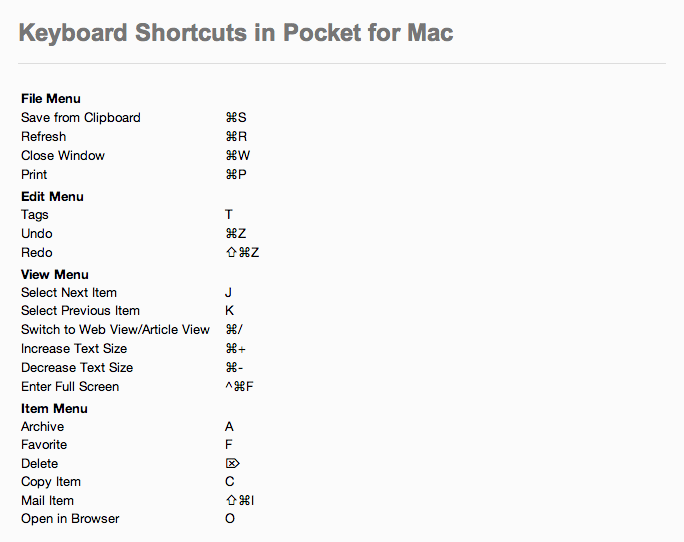 2. View by media type
Another feature I love is to switch to viewing by media type. I tend to save distinctly videos to learn to code on the one hand and articles for reading later on the other. I don't want them all mashed up together: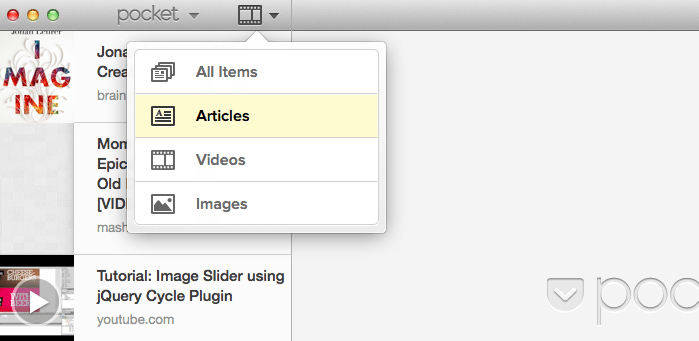 3. Text settings
I love reading text in big font sizes, and that's although I'm already wearing glasses. Pocket offers an awesome way to change the text size, as well as font type and spacing: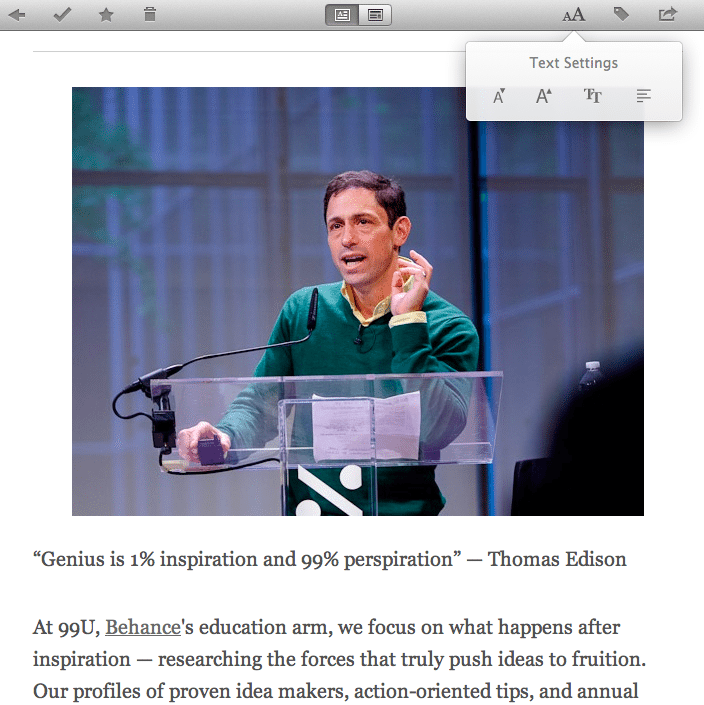 Automatic syncing across all your iOS and Android devices & offline access
In an awesome chat with Pocket's lead platform developer Steve, he gave me a great insight into how Pocket works across all your iOS and Android devices that you've got connected right now.
Here is how this works: Any article you are reading, archiving or favoring on your iPhone or Android phone will show up in exactly the same state in the Mac app. Not cool enough?
What's even more awesome is that you can be reading an article half-way through on your phone. Now, when you go to your Mac app it will be saved at the exact same position half way through the post.
Besides all of that Pocket also comes with offline reading access, so you can take your saved items wherever you go.
Buffer all your updates straight from Pocket's Mac App
As if Pocket for Mac wasn't awesome enough yet, it also comes with full Buffer integration available for you. This means, keeping a full Buffer at all times is easier than ever before. Any item you save for later in your Pocket, you can now easily also add to your Buffer.
All you have to do is click the sharing icon on the top right to get all your most important sharing options to pop up, including Twitter, Facebook, Evernote and Buffer:
If you hit Buffer, you can easily select which profiles you want to share to, edit your updates and send it straight through to your Buffer: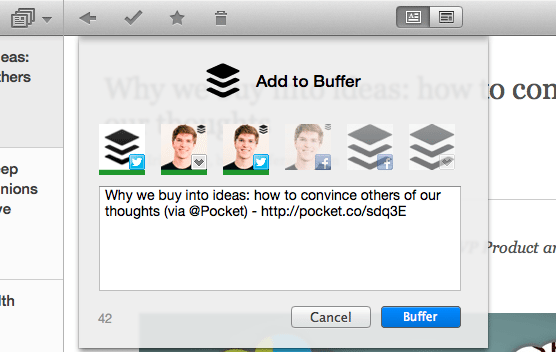 Pocket, being available with such consistent apps across all platforms is an absolute life-saver. Together with the Buffer integration, I think you will never have an empty Buffer again in the future using their brand new Mac app. Have you tried the Pocket and Buffer combination yet? I'd be awesome to get your thoughts on this new combination.