Being a part of a company that is run according to a specific set of values brings a great amount of clarity into everything we do at Buffer.
Looking to our values becomes particularly important when there's a challenging decision to make—for example, how to move forward with a feature that hasn't yet found its fit.
When we practiced this reflection with Buffer's Suggestions feature recently, we decided that they've reached the end of their journey. Beginning August 1, we'll start turning off Suggestions in phases, the final phase to be turned off somewhere around the end of August.
I know that for some of you, this may not feel like good news. I'd love to share with you our deliberation and thought process to help explain how we came to this decision and what might come next.
Why remove Suggestions?
We created Suggestions in order to make it easier for our customers to discover great things to share. While this feature fulfilled that mission, it missed the mark in a few pretty big ways:
The content was focused on only a few different topic areas, not necessarily the topics you would naturally choose to share around or in your preferred language.
The design of Suggestions prioritized sharing content over consuming content.
Having the same pool of suggestions for all our customers led to lots of sharing of the exact same posts, which didn't feel like a very authentic experience.
When we reflected on Buffer's values and how they might apply here, one element stood out in our value of "Listen first:" You focus on listening rather than responding.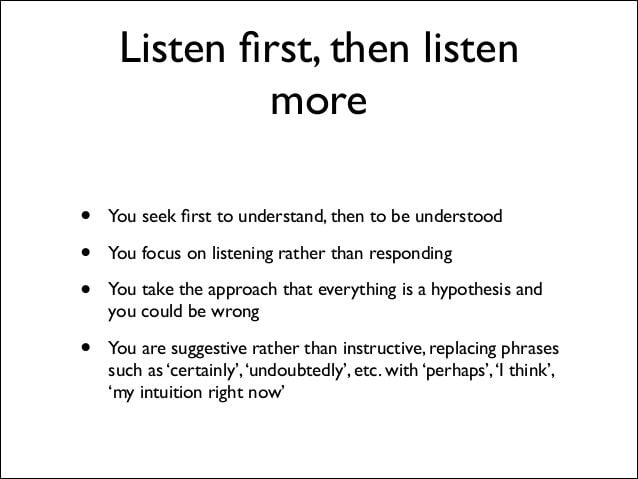 By making it so easy to share Suggestions, we haven't spent as much time encouraging listening as we should have.
Even if we were able to make changes to this element of Suggestions, we would still face the challenge of creating a system that retrieves relevant, personalized content for each of our users, whose areas of focus and expertise are wonderfully varied and diverse.
We haven't been able to overcome that challenge, and we have no desire to give you a product that doesn't make the grade. And that's how the decision to retire Suggestions became clear.
What happens now?
We know content curation is an ongoing task for social media managers, so we want to give you as much time as possible to adjust to this change.
After August, we defer to the many other great tools that offer personalized content suggestions. Here are a few that we particularly like:
ContentGems monitors the best online sources, including 200,000+ news sources, blogs, and social media accounts, and filters the results based on your keywords, social signals, and more.
LinkedIn has expanded rapidly as a content platform, and there are enough good stories on LinkedIn to make their Pulse page a fantastic source of solid content. Pulse includes customized stories according to those whom you follow on LinkedIn and you can also receive Pulse via email: weekly, daily, or as soon as new content is posted. To turn on the LinkedIn Pulse email, visit your Email Frequency settings, and change the settings for Updates and News.
Browse the collections and trending lists straight from Medium to find great content, or follow your favorite writers. Based on whom you follow, Medium sends emails with content it thinks you might like.
This daily newsletter collects the stories that have been shared most often by those you follow on Facebook and Twitter. Your digest then becomes a reflection of the content that is most important to your audience—a pretty good indicator that you're onto something good to share. You can edit the News.me settings to receive five, 10, or 15 stories each day.
Nuzzel is another one of the "news from your friends" apps, letting you connect your social profiles in order to surface the stories that your circles are sharing. A few neat features of Nuzzel include:
Not only news from friends but also news from friends of friends
A list of replies and tweets referring to the top content shared by friends
A boomerang feature: stories that might have slipped your attention
The site collects the top stories and visuals from some of the best communities on the web and delivers the content in an easy-to-browse layout (or via email, if you'd prefer). You can cycle among a handful of different sites without ever leaving the Panda homepage.
Hacker News
Growth Hackers
Designer News
Sidebar.io
Product Hunt
Lobsters
Dribbble
Behance
Awwwards
Prismatic delivers a personalized, social news stream of interesting links based on those you follow on your favorite social networks and on your chosen categories and topics of interest. The content discovery carries over to the web, too, where you can browse stories and edit your interests and followers.
SmartBrief boasts more than 225 unique newsletters, broken down into 40+ topics. Whatever your specific industry or niche, chances are that SmartBrief will have a newsletter for you—chock full of curated news and information.
Swayy connects to Twitter, Facebook, and LinkedIn to discover the topics and stories that are trending among your circles or being shared by your community. You can access this content directly from the Swayy dashboard (as well as view analytics on what you've shared via Swayy), or you can see stories via the Swayy daily email.
Buffer Feeds
You can also add your favorite RSS feeds to your Buffer social profiles and share links directly inside your Buffer dashboard—Awesome and Buffer for Business customers can connect up to 15 feeds per connected social profile. (Those on the Individual plan can try out Feeds by signing up for a no-risk, cancel-anytime trial of Buffer for Business, which gets you access to feeds, team members, robust analytics, and more.)
And 100+ more on the Buffer Social blog
For even more content curation options, including great newsletters, more tools and lots more, here are a few handy resources from the Buffer Social blog:
What's next?
I know for some of you this will be a disappointing change, and I am so sorry to create frustration for you. I can tell you that we're not through trying to make content curation a better, easier experience.
We're so grateful to have heard from some of the amazing people who use Suggestions every day and that it's useful to have a single place to go and quickly find great content. We're here to serve you all and feel passionately about making life easier for each of you. This decision will help us focus on providing the best content sharing experience possible.
We're already looking ahead to new opportunities to build tools that empower authentic social media interactions and help you be your own content curator—whether that's through RSS feeds, Twitter lists, guest curators or any number of other ideas we could be exploring soon.
We'd love to hear from you about your content curation workflow, your needs and wants, and what sort of tool or feature would be the most helpful for you. Any feedback or thoughts at all are always welcome—please share it all in the comments.