When I joined the Buffer team, I was employee number 23 or 24, and back then it wasn't too hard to keep connected to everyone on the team.
On top of our go-to communication tools for video conferencing (the now-defunct Sqwiggle) and group instant messaging (HipChat), we had a few systems in place to get to know each other better – including masterminds, pair calls, iDoneThis, and an ongoing doc where we shared each week's personal and work goals.
Two and a half years later, and goodness have things changed around here.
On top of our communication tools now looking a bit different (we went from Sqwiggle to Zoom, HipChat to Slack, among others), these days we have to work a bit harder to keep connected as a team of 80 employees all around the world.
Here are some of the experiments we've tried for team-building across a remote company, and a look at even more ideas we're excited about trying in the future!
How we approach team-building experiments
When I transitioned my role earlier this year from community lead to internal community building, one of my biggest priorities was to explore how to bring back some of that earlier-days-of-Buffer closeness after our massive growth in 2015 (from about 30 to 80 teammates.)
While some of our processes had scaled during this time, many of our culture-based concepts didn't quite work in the larger team. Pair calls, masterminds, our self-improvements doc, all eventually fell by the wayside as they grew unwieldy.
Now, the People Team (our human resources crew) has full ownership of these efforts and we're approaching things with a different perspective.
With such a large team, we strive to experiment with multiple opportunities for our teammates to gather throughout the week in various ways. Our goal is to bridge across time zones and help build smaller communities within the larger company.
We have many large-scale and smaller-scale initiatives and look to tweak one or two things each week to create a new spin, reach new people and create lasting memories.
Facilitating deeper one-to-one connections: Pair calls
Pair calls are one experiment that has roots in Buffer's past. Each week, every team member was paired with another teammate. Pairs would chat for 15–20 minutes every day for one week before being assigned a new pair call buddy for the following week, and so on.
As we grew, it got tougher and tougher for some to fit in their pair calls. In August 2015, engineer lead Niel, shared that he hadn't been able to fit one in for several weeks and asked for advice on Discourse.
Here's how Leo responded: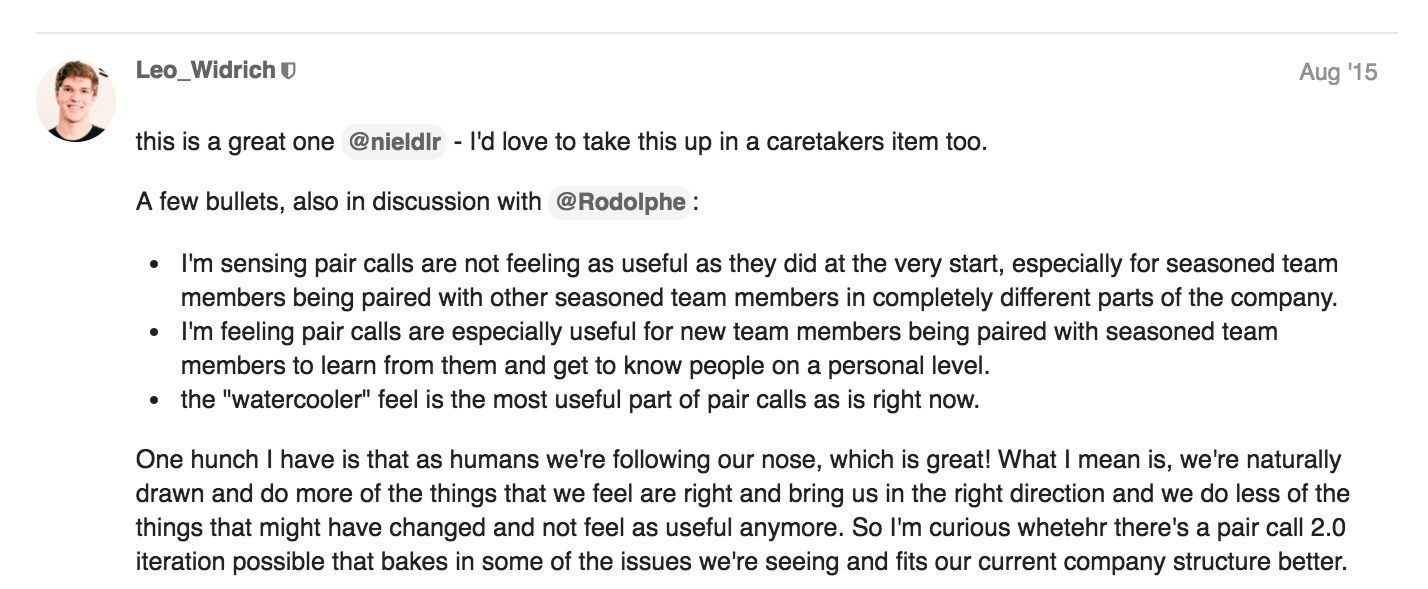 Leo shared in this post a quote from Evernote's founder that as your company grows, things change. "Mikitani calls it "The Rule of 3 and 10": Every time a company triples in size, "everything breaks." And pair calls just weren't quite working.
So we retired them, but kept a small rotation for those in bootcamp (our 45-day trial period for new hires.) Each bootcamper would be paired with a more experienced team member and this would help provide insights into their values alignment and also a safe space for the new hires to ask questions, learn about other teammates.
As our hiring slowed, pair calls nearly came to extinction. And several of our team members shared that many of them missed pair calls dearly through our feedback tool, Officevibe.
Nearly exactly a year later, we rolled out a v2.0 of pair calls, with the main difference that this would be opt-in (and opt-out at any time!) and less stringent in the number of pair calls per week (1–2 vs 5 per work week.)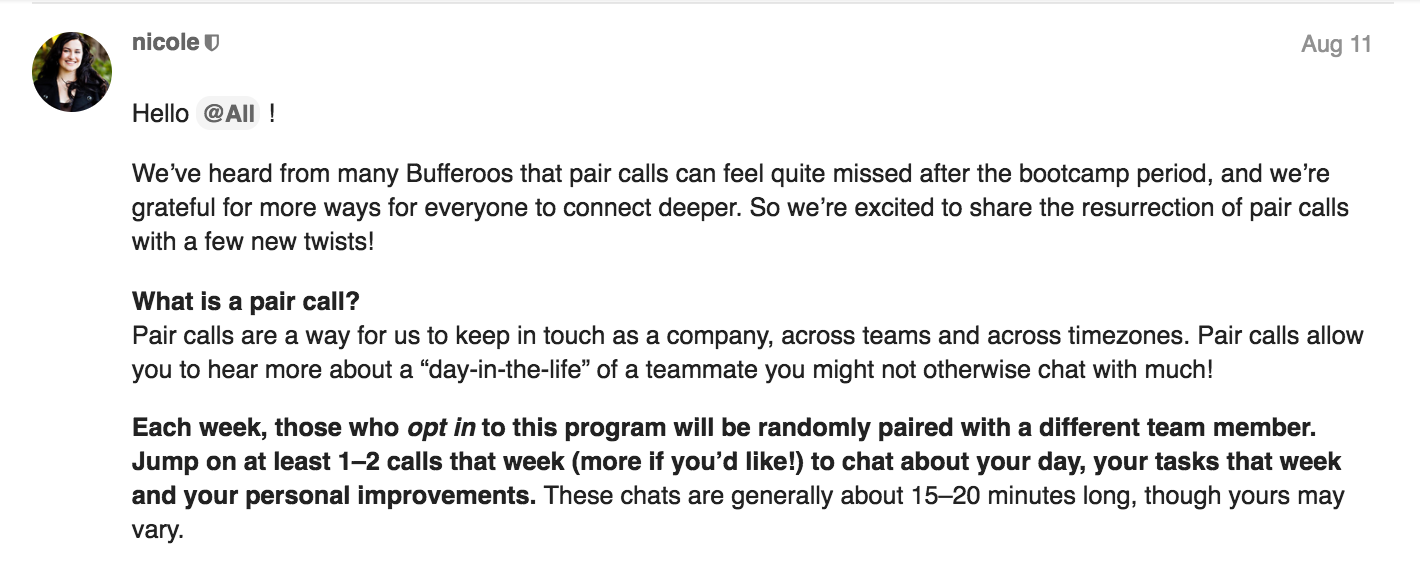 We have about 50 Buffer team members participating right now, or 63% of our total team.
We used a Google sheet to mix up the pairings each week, though this ended up a bit time-consuming and messy. I'd also spend a bit of time looking at the vacation calendar for the week ahead to remove anyone from rotation who might be out of the office.
The solution to hand-randomizing: Donut Slack bot
A handy-dandy Slack bot named Donut came to our rescue.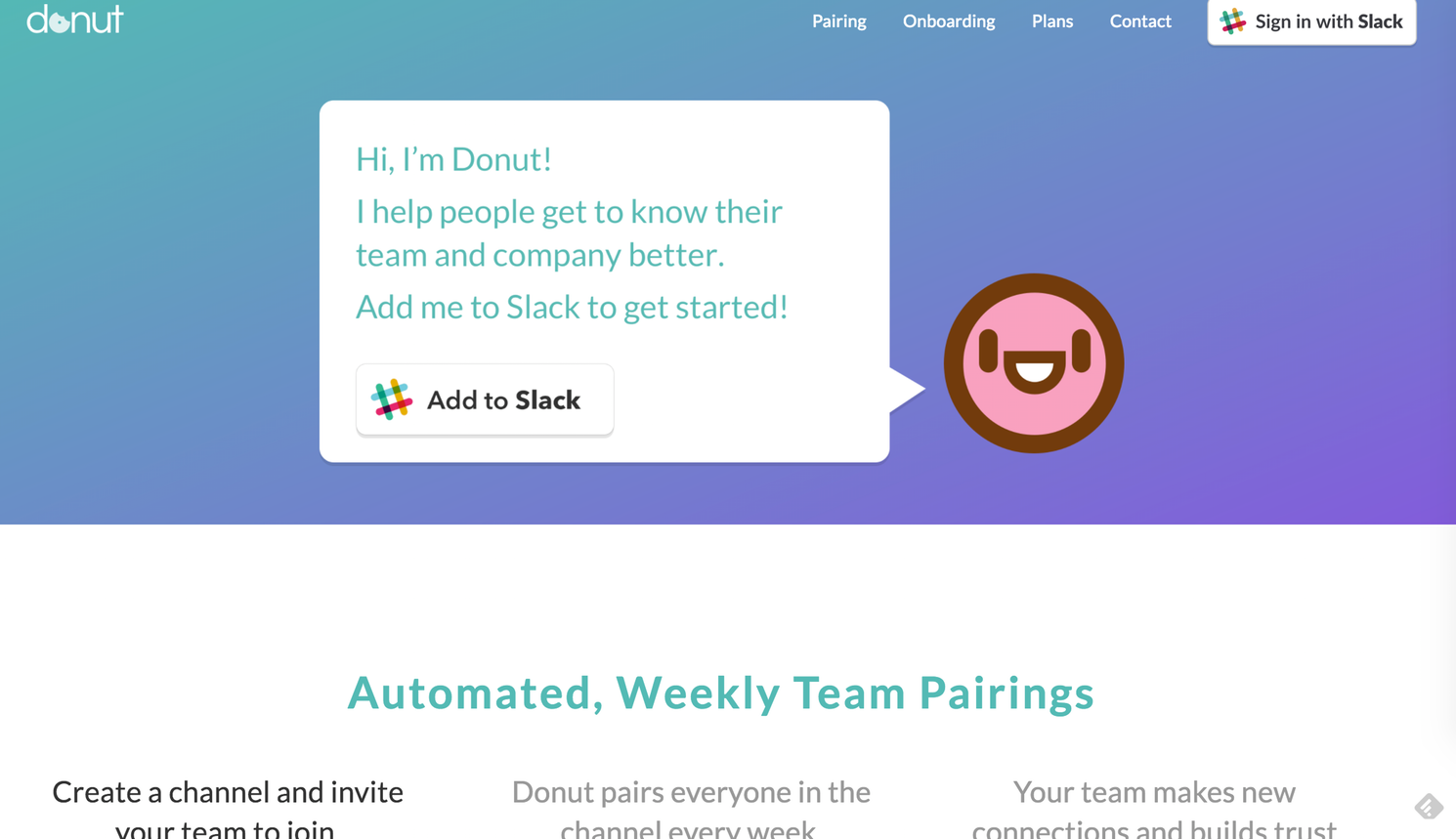 Donut is simple to install into your team's Slack channel and sends out a DM to you and your pair call buddy the same time each week: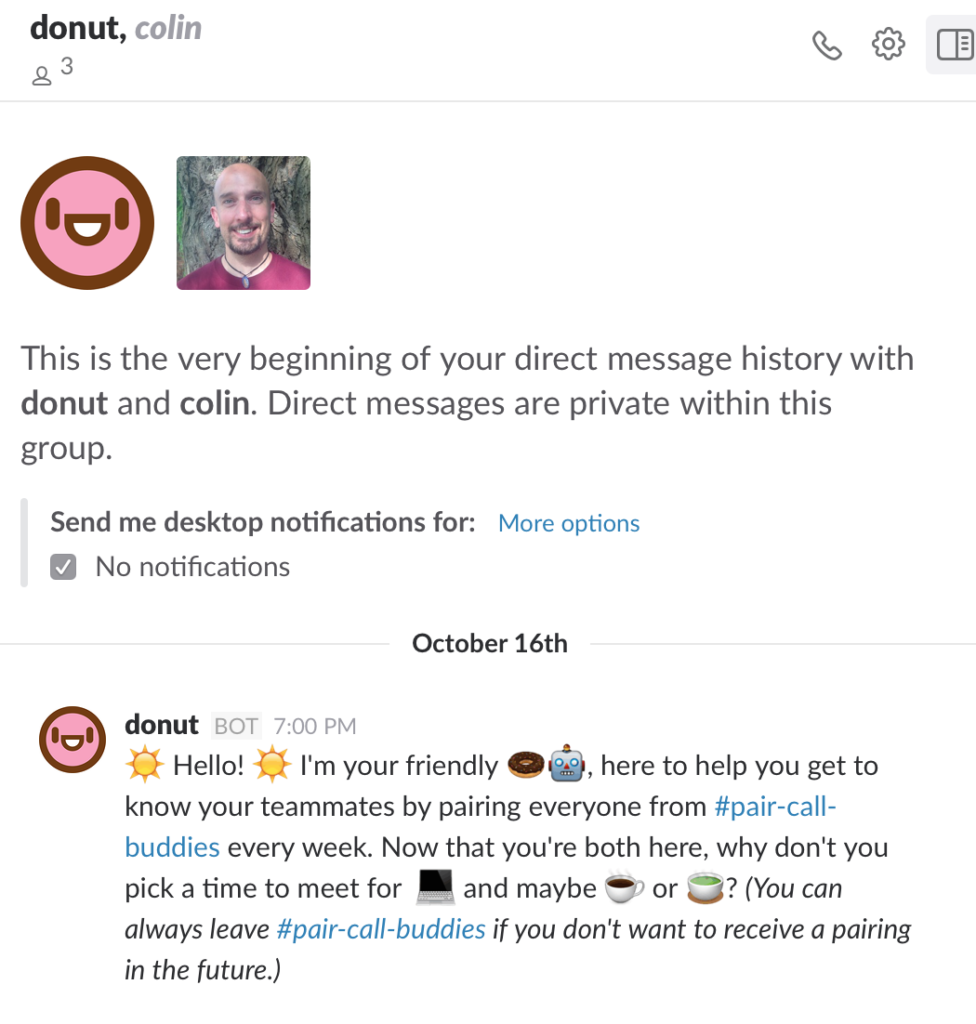 Team members can easily remove themselves from the pair call rotations by leaving the assigned channel from which Donut pulls the participants. Such a time-saver!

Our team found this helpful and we're excited to continue with Donut.
Group discussions and water cooler chats: in-person and a-synchronously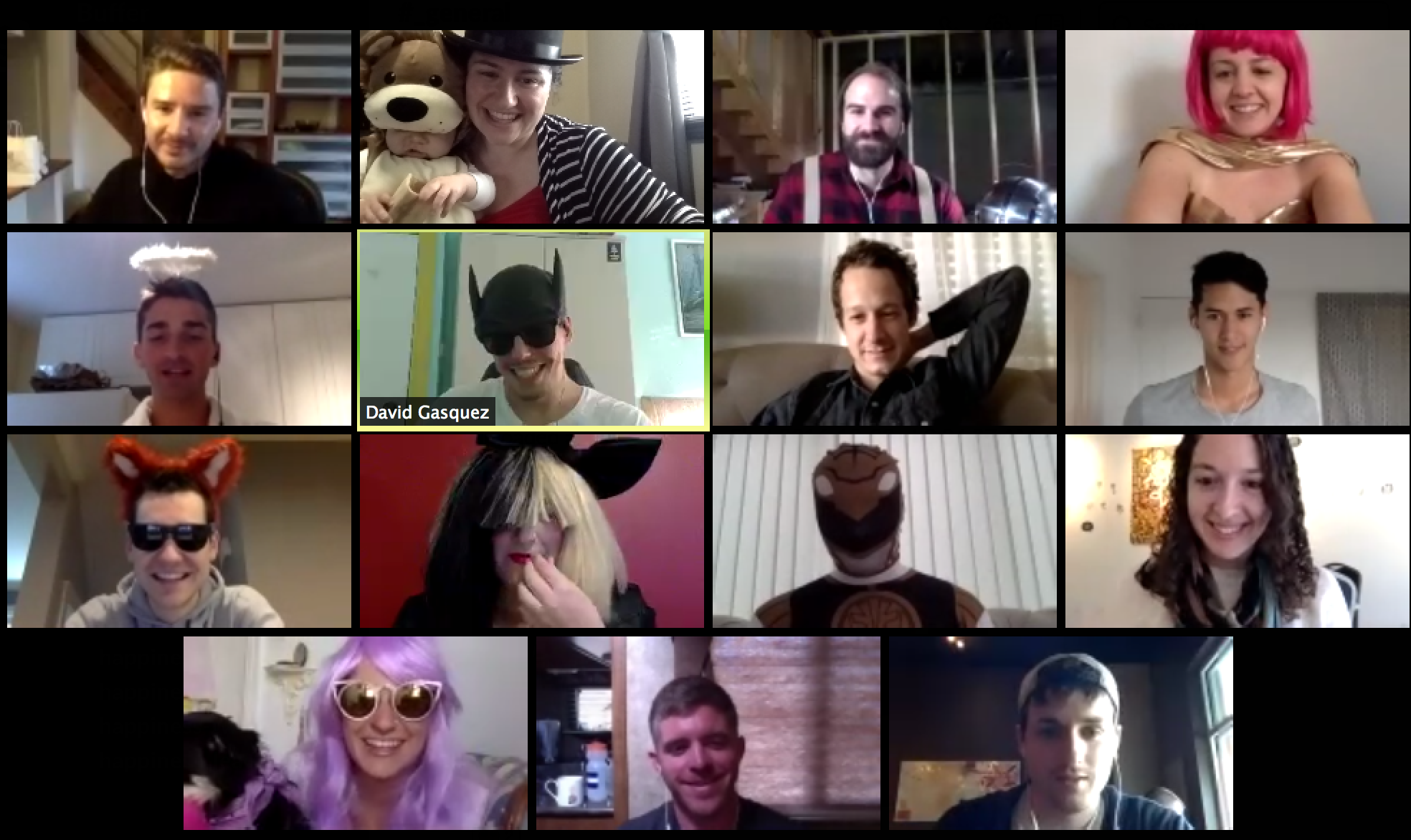 Working in an office allows hallway chatter to help facilitate a bit of the "What are you up to this weekend?" sort of chat.
One of the major benefits of remote working is the less distraction of impromptu meetings and more productive hours afforded in the day. That said… a little distraction is sometimes a good thing, especially for building strong teams!
To build in some time for these "on the spot" conversations, we host two "Impromptu Hours" each week, one timed for Europe/Asia/Australia teammates and one for North and South America/Europe folks.
These typically have no agenda, though we have announced a loose topic from time to time.
There's no telling who will join or where the conversation will go, from books, to movies, to game shows, to high school memories, to family fun.
We encourage people to keep their microphones un-muted for a more natural flow of conversation and we also remind teammates to come by as they can, even for five or ten minutes.
We record and share the recordings for those who couldn't attend.
Credit for this idea goes to our former teammate, Mary!
Water cooler Wednesdays
For ongoing conversations throughout the week, we share a "water cooler question" each Wednesday in our Slack channel, #water-cooler.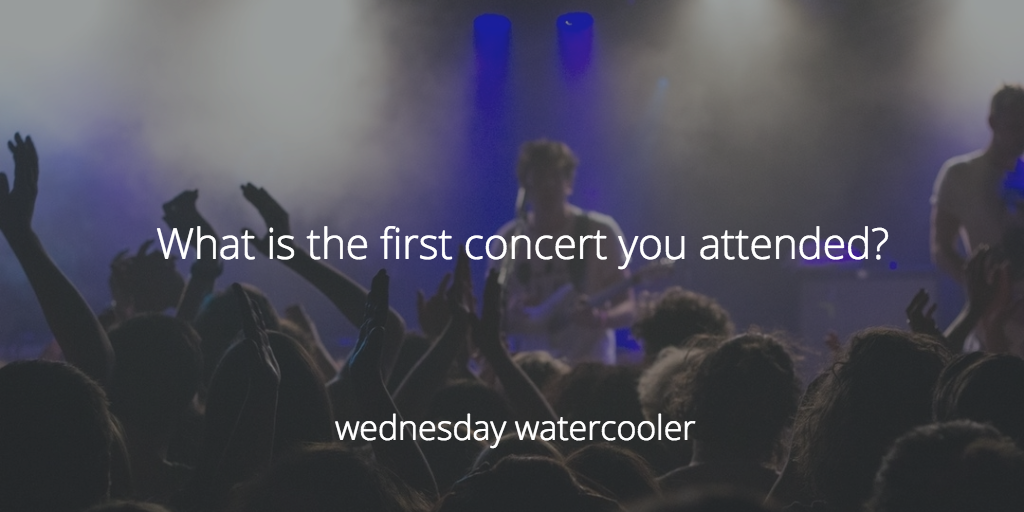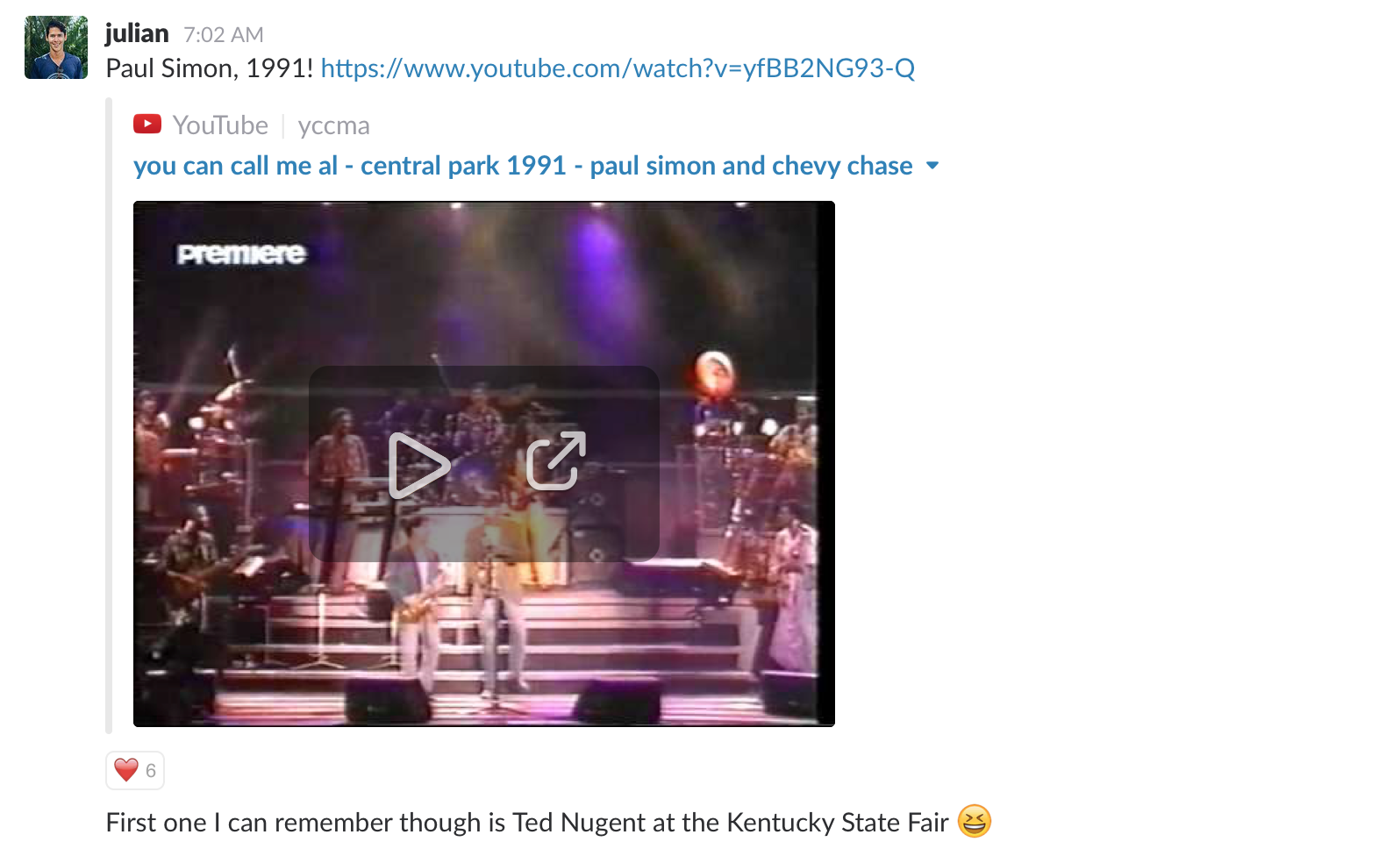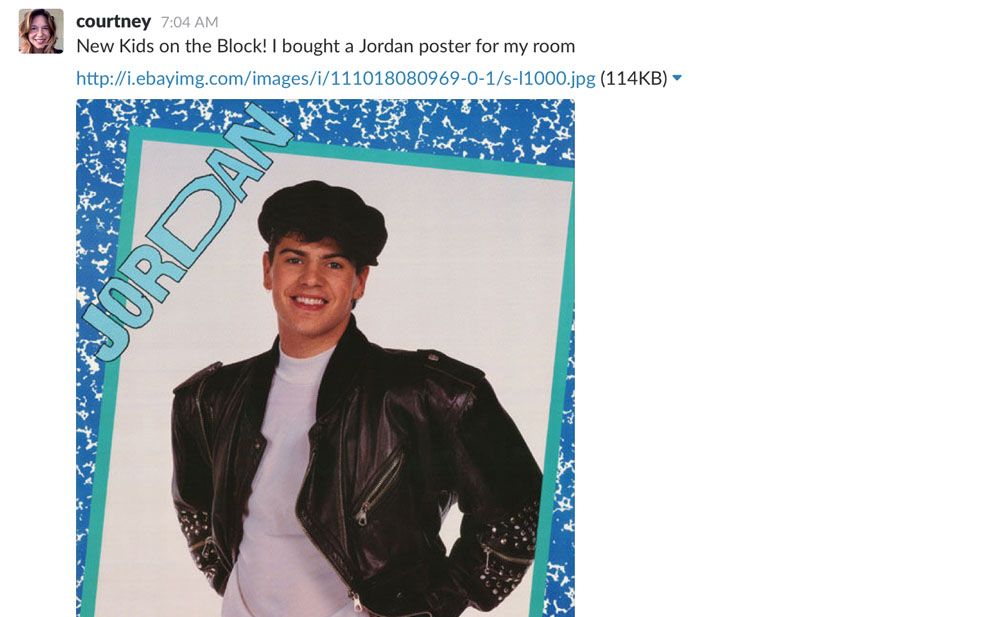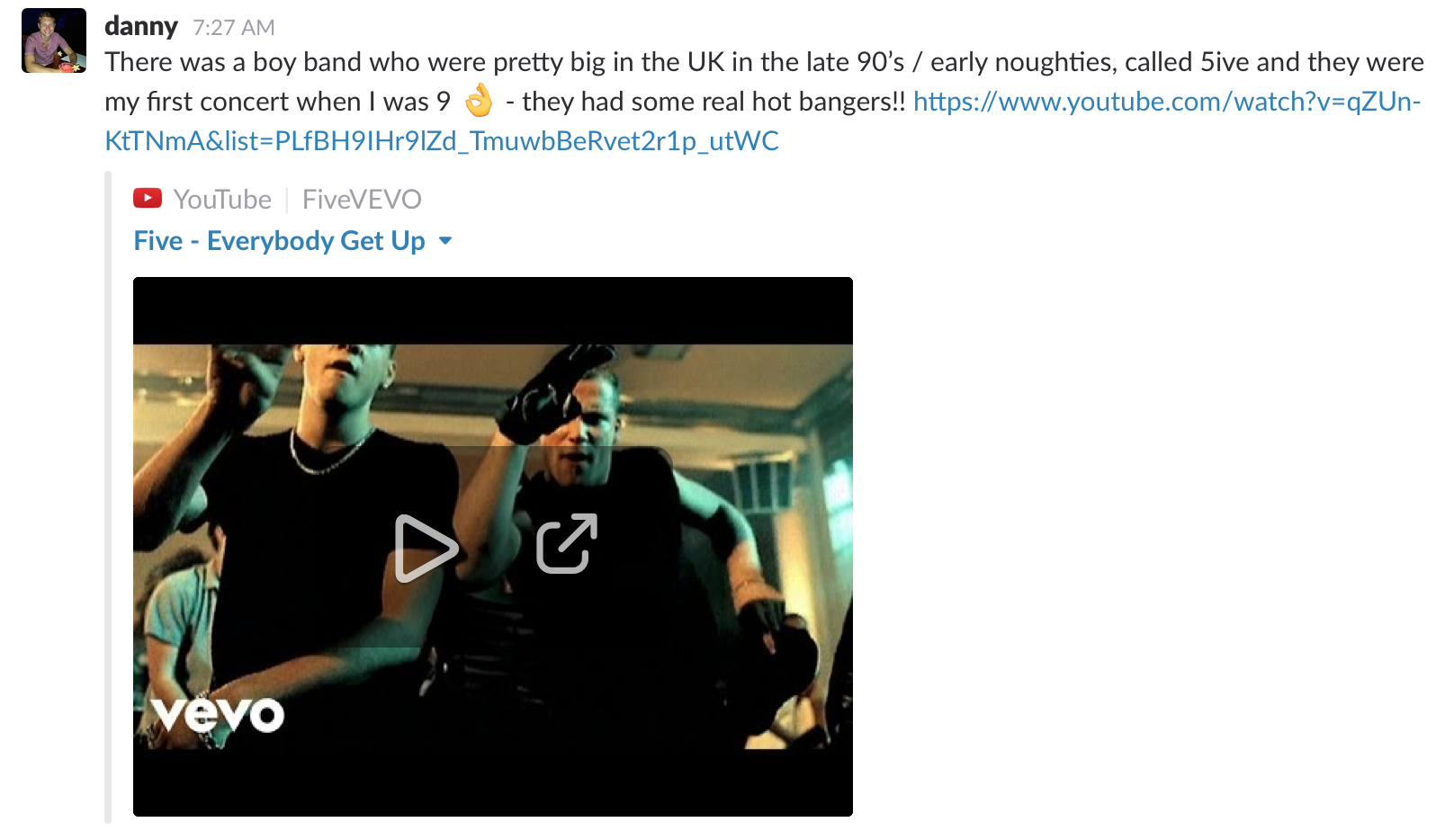 Every week we learn so many fun new things about our colleagues! Many of these spin off into further conversations!
We track water cooler question ideas in an ongoing Paper document and reference tools like Conversation Starter Generator, Real Talk question cards, We! Connect Cards and books like this one!
I use Pablo to create the image so that it stands out a bit from the Slack conversations.
Question and answer sessions with the co-founders
In effort to keep our growing company better connected to our awesome co-founders, Joel and Leo, and ask about the most pressing issues, we crafted an event for an open question-and-answer time.
In this, we encouraged our team members to be open and not hold back on their deepest, hardest questions. The team responded well and our co-founders shared that the insightful questions later led to deeper conversations between the two of them — an outcome we couldn't have predicted!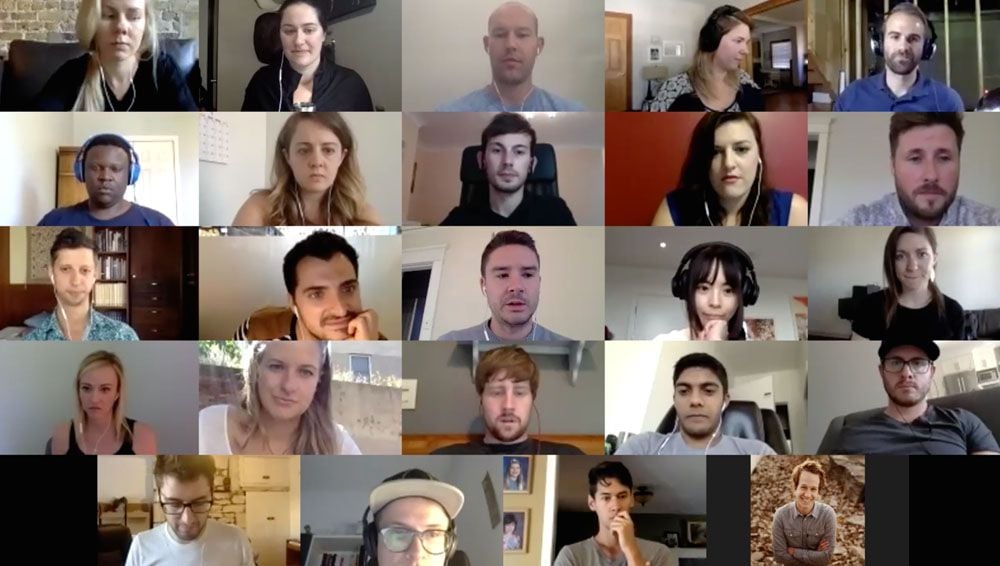 We circulated a Paper doc for questions ahead of time, and also created an anonymous Google form for tougher questions.
In our first Q&A, we didn't quite get to all the questions, but we saved them for the next round, and Joel and Leo responded to a few via Paper as well.
Sharing team member stories across the company
We shared a bit on how we are sharing personal stories of team members with the whole company, and after a few months, we decided to re-evaluate the best approach to this.
We wanted to make these more readable, more dynamic and more digestible.
With this, we've tried something new every week, including:
1. Shorter stories: A personal story, but more focused on one life event. (This fun one is about our very own, Tom Redman!)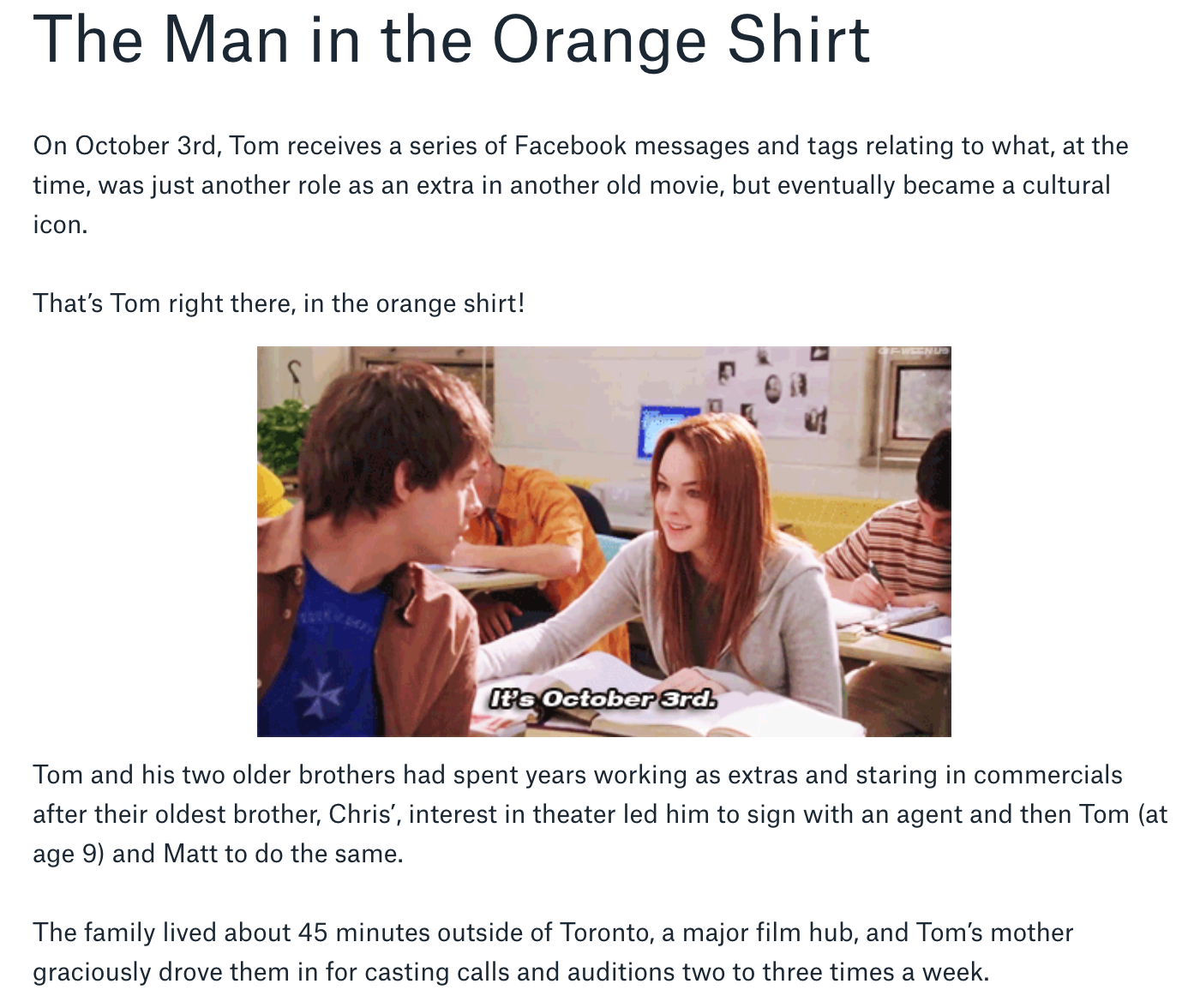 2. Guess the Bufferoo story: In our weekly email to the team with news and updates, we included a short story, but didn't give any names (or too much personal detail!) and had a quiz/Google form at the end to see who would guess the right answer!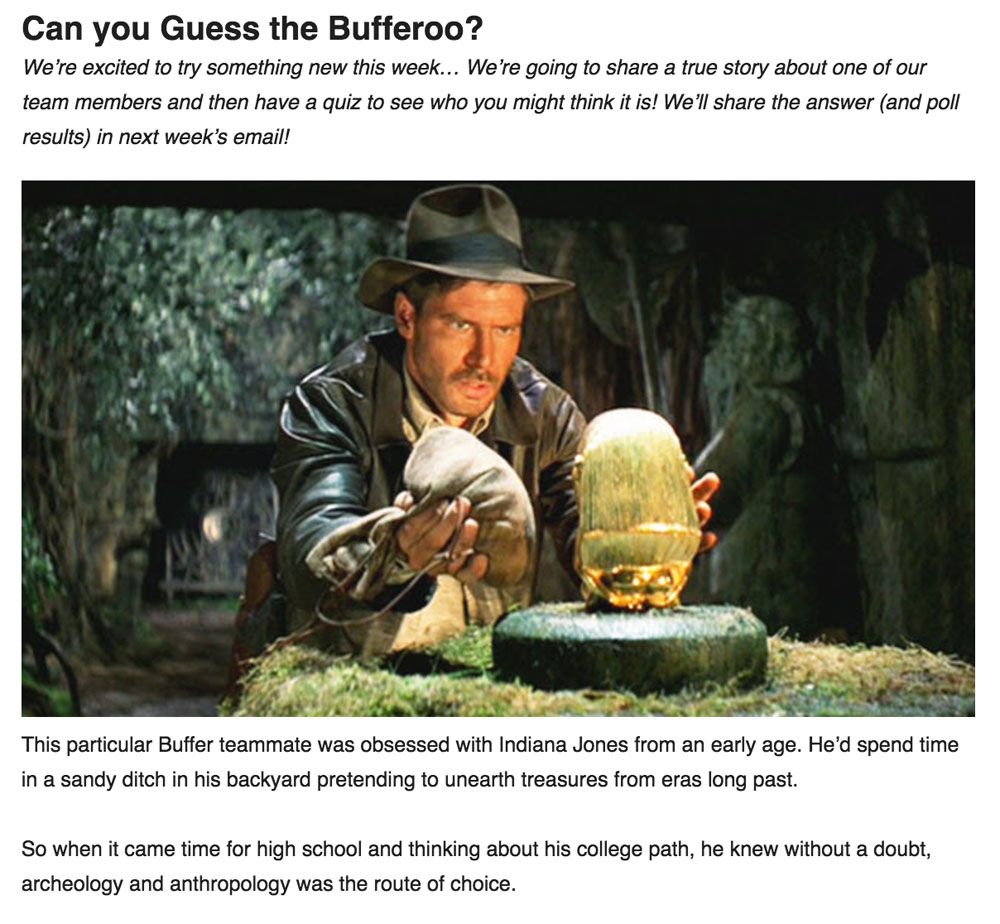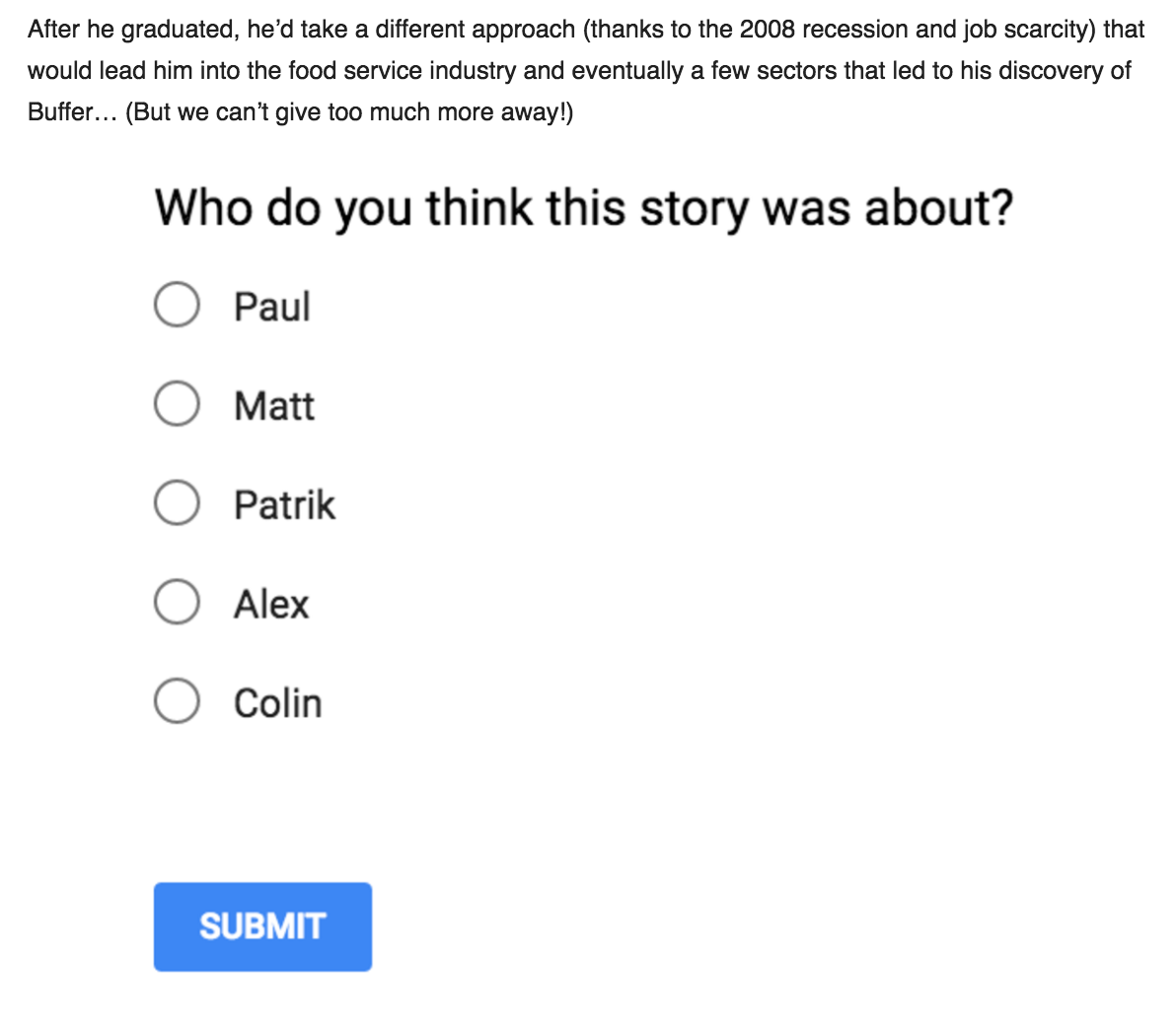 (For curious minds, it is Patrik who happened to study archeology in college!)
3. Trivia Quizes: We asked the question, "what do you think others might not know about you?" and got a ton of amazing information about our teammates. We then used Quiz Maker to put together a 22-question trivia game.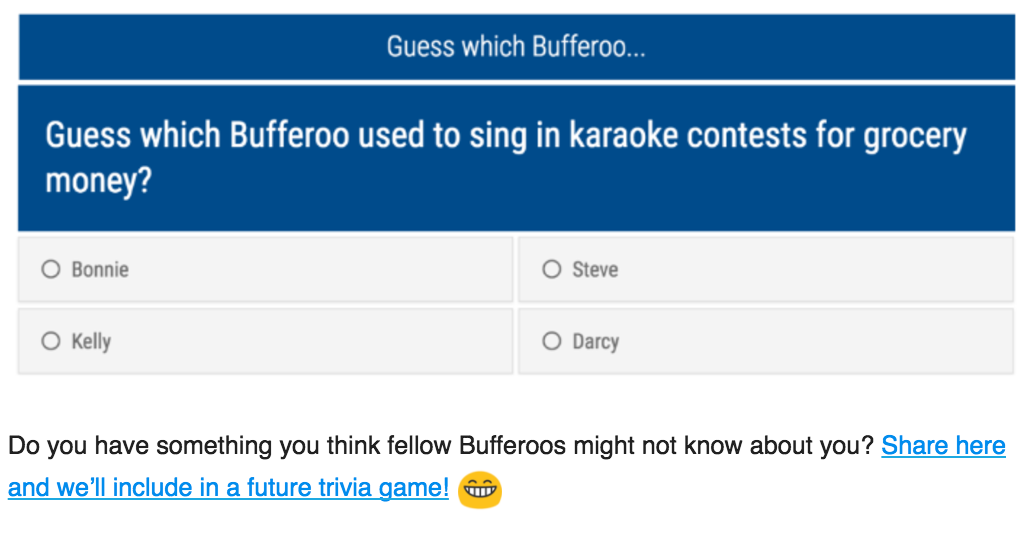 (And we provided a Google Form link for any other teammates to share fun facts for future quizzes!)
Spreading the need-to-know information
On a monthly basis: Buffer Reports
Sharing our progress, data and experiments transparently has been an initiative from the very beginning of Buffer.
Over the past six years, we've shared a variety of monthly report, most consistently: investor updates, happiness and engineering reports.
This past July, we renewed our commitment to these (now in eight different reports each month: Investor, Product, Happiness, Marketing, Engineering, People, People Ops and Respond).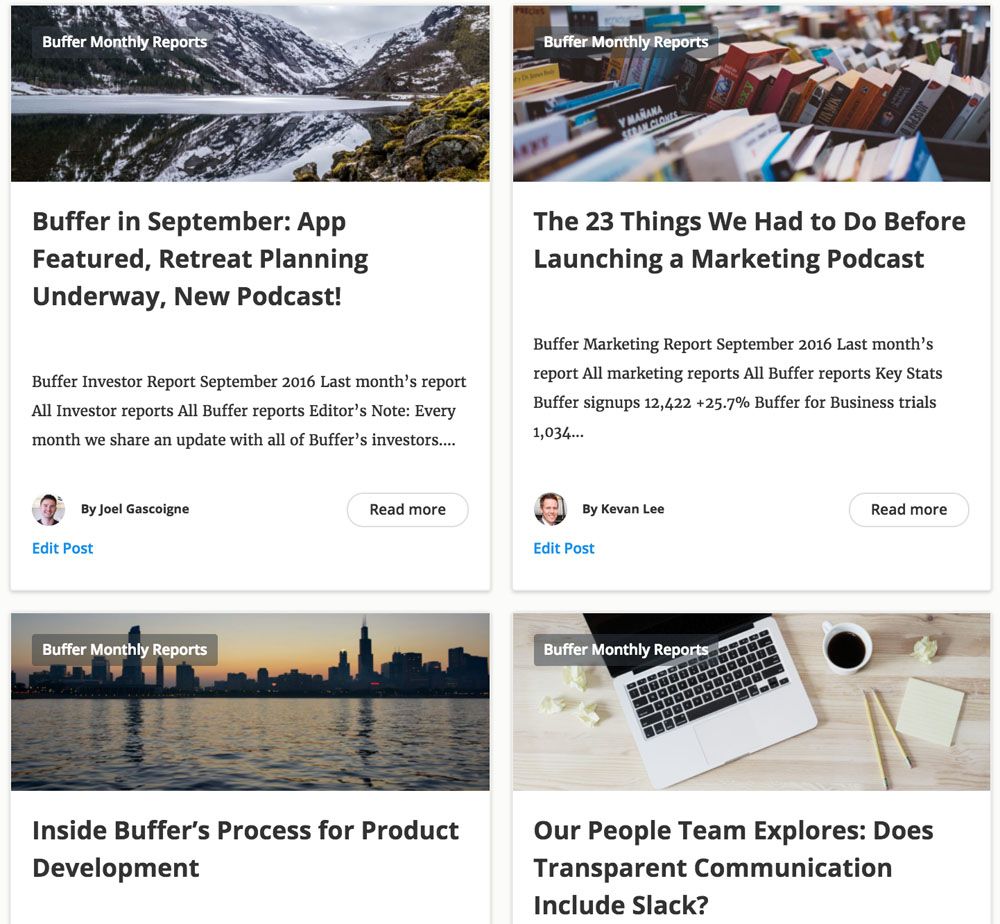 We continue to iterate on the design as well to create a consistent and readable look for each report: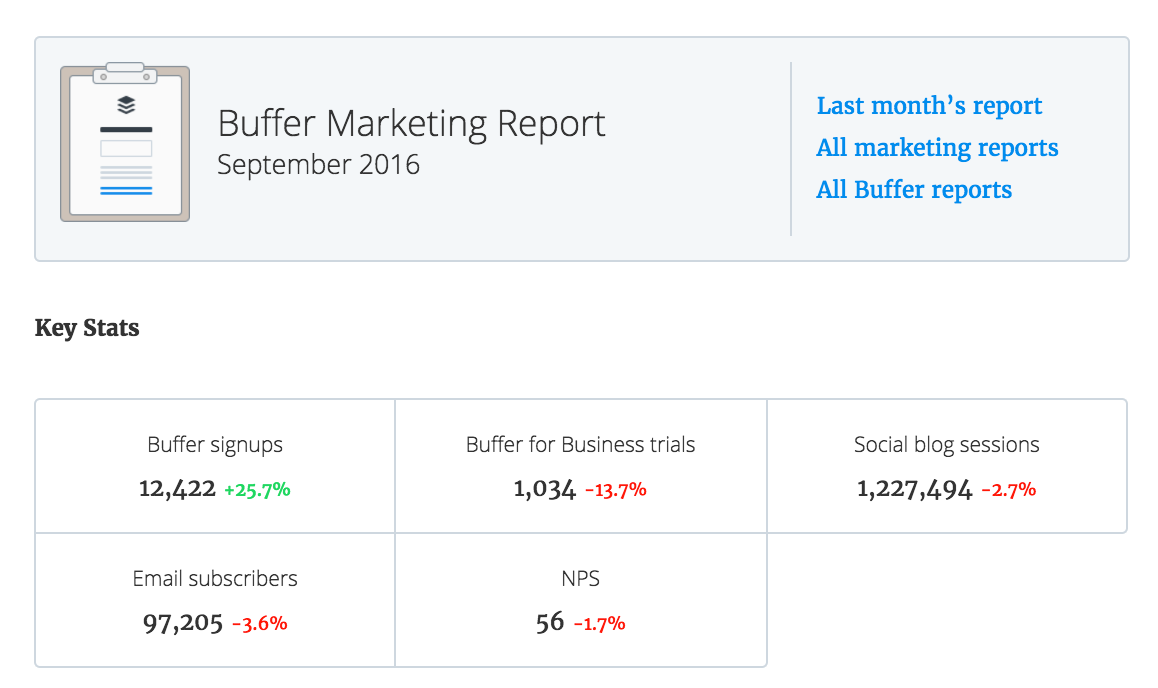 On a Weekly Basis: Here's What Happened
Each Monday morning, team members receive an email of what happened the week before in a Mailchimp email of "Here's What Happened in Week ___."
Here is a glimpse at a recent one: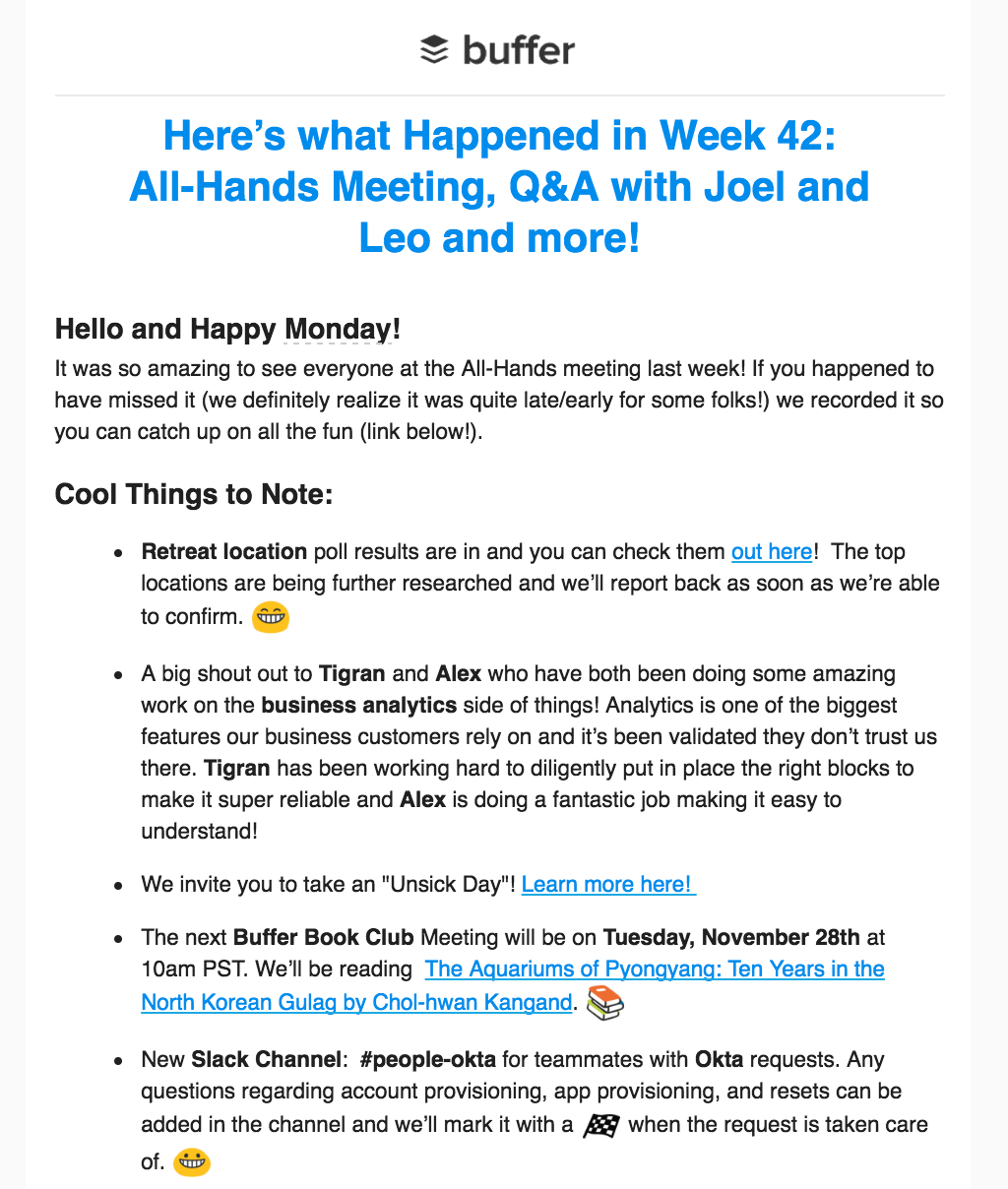 We keep an ongoing Paper document going all week long where several team members contribute and highlight special Discourse announcements or things mentioned in Slack channels.
This format helps keep team members in the know across many time zones and distills all the important information into easy-to-read headlines.
In the future: chat roulette bots, virtual reality meetups and more!
We're excited to continue to find new ways to bring the team together – some ideas we're looking forward to testing in the near future include:
A chat roulette-style bot in Slack that randomly pairs you with someone (blindly) and allows you two to chat for 5–10 minutes before pairing you with someone new!
A "This Makes Me Smile" shared Pinterest board where everyone can contribute!
Virtual reality conversations – What will the team bonding of the future look like when we can virtually hang out in the same room? (Or hang out in any location across the world or galaxy!) We're keen to grab a VR headset and start trying it out!
The possibilities are endless, which makes every day a new adventure full of a million new opportunities. Getting to know our fellow amazing teammates may take some thought and time away from the day-to-day, but it is well worth it!
Over to you
How do you keep connected on your team? Are there any tools or methods you'd recommend us try? We're excited to hear your thoughts in the comments!