Before they ever made a single jacket, Paynter Jacket Co. founders Becky Okell and Huw Thomas talked about iconic jackets on Instagram.
To their followers, it was a community to talk about all things jackets.
To Becky and Huw, it was product development research.
But to the startup world, it's simply called "building in public."
Originally driven by passion, building in public became Paynter's recipe for success: By the time the duo launched the first Paynter jacket, it sold out in minutes.
Featuring insights from Buffer's Small Business, Big Lessons podcast episode three and the accompanying unpublished interview, Becky and Huw explained how they chose to build in public, the ethos they share, and how building in public built Paynter.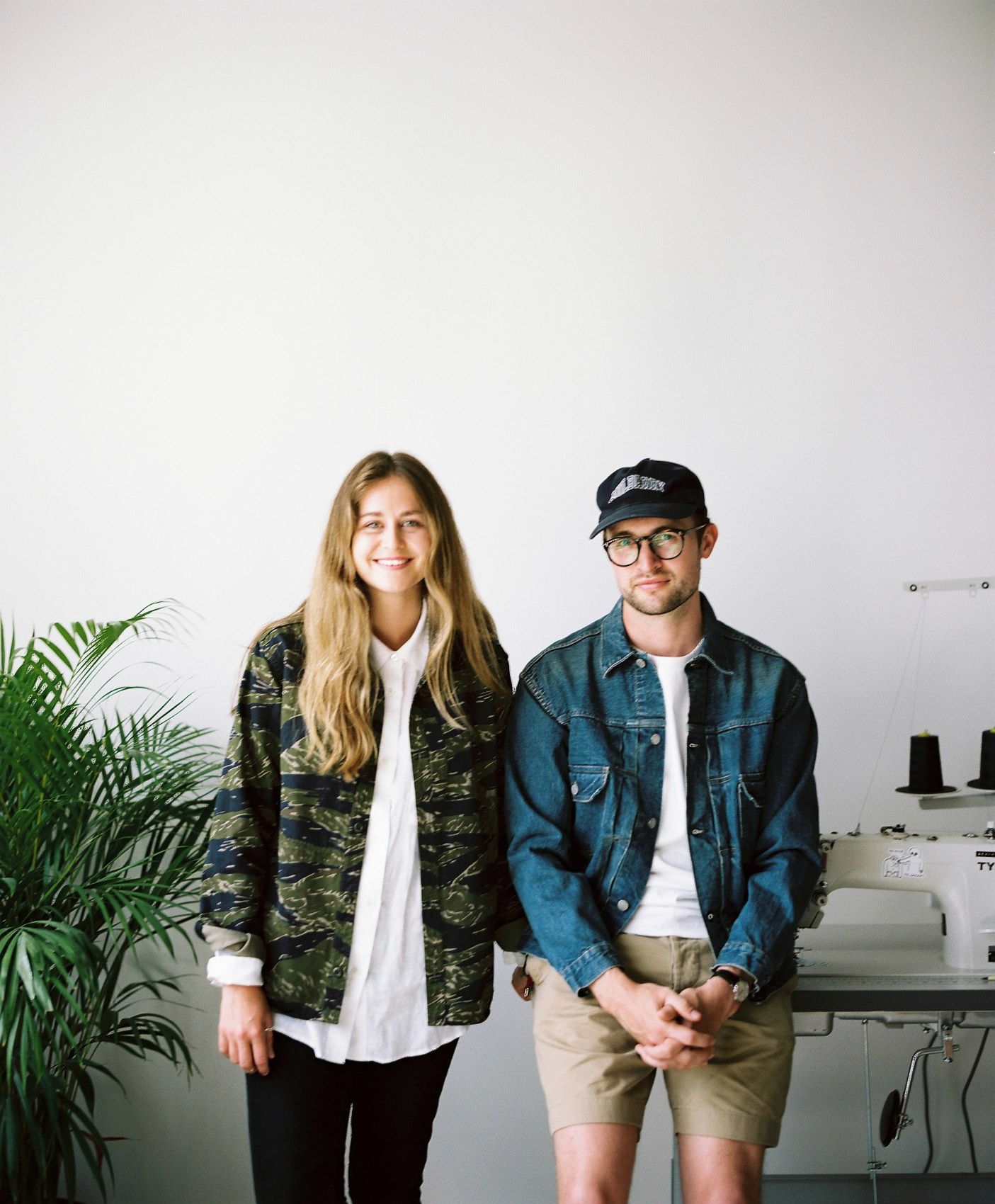 Rebuilding an iconic jacket and spotting an opportunity
Huw used to work for a small denim brand in Wales where he'd take fabric scraps from the cutting room floor and stitch together his own jackets. He also had a hobby of buying vintage jackets and taking them apart to see how they were made.
Then came the iconic blue jacket. He simply couldn't take it apart but desperately wanted to recreate it.
Sharing his passion with Becky shortly after they met, the two decided to recreate this jacket together. They managed to get in touch with a retired Burberry pattern maker who developed the first pattern for them. From there, they attend Premier Vision, "the holy grail of fashion trade shows" as Becky put it.
"It's basically your job to walk at least 20,000 steps over the course of three days or every day, and just meet as many people as you can, and explain what you're doing, and try and get people on board," said Becky.
After meeting so many different people and companies that help make the pieces of a single jacket, Becky and Huw began to think about sharing this journey online. They got the inspiration from a personal pain: they loved other designers' work but wished those people would share their journeys.
"We were looking at the references of the brands that we really, really love and admire and thinking, I wish they had shared their process in their early days… why is their logo the way that it is?" said Becky. "Why do they have two logos? Why is their art direction the way that it is?"
This is how the two stumbled upon a concept that they would later learn is called building in public.
"We thought… if we're ever going to be a brand that anyone references, it would be really cool to actually have almost an open book right from the start," said Becky.
Cultivating a community with stories
After that spark at Premier Vision, the duo officially decided to launch a jacket company. It was supposed to take five months - but ended up taking nine - between attending the trade show to having their first jacket ready to launch. And they shared the whole journey on Instagram.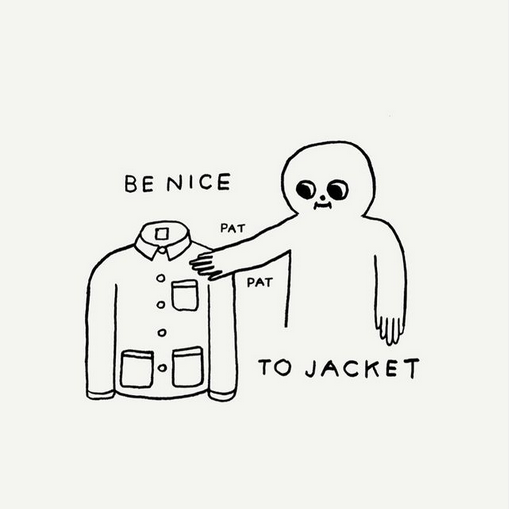 "We shared the whole thing - things that we were happy with, things that we weren't happy with - on Instagram," said Huw. "We even got people to vote on what colors they'd like to see."
Huw and Becky also shared their journey of building a business, including the less-flashy parts like figuring out how to fund the operation by selling possessions on eBay.
"We were very, very keen on keeping Paynter very independent, just run by the two of us, and we didn't have enough to actually put through a production run with the factory," said Huw. "So we shared on Instagram, us at the post office, sending the things we've sold on eBay just to raise as much money as possible to pay for production."
Then, something clicked.
On a trip to Portugal to visit the factory where their jacket would be made, they shared the whole process of jacket-making in action: buttons, garment dyers, putting parts together, and more. Their audience couldn't get enough.
"I think for the first time people's names that we hadn't heard of – they weren't friends or family," said Becky. "And that's when you start to realize, wow, we're not just talking to ourselves, there's something more about this."
People even wanted to pre-order jackets, but Becky and Huw realized the fabric wasn't quite right. In keeping with their vision of a quality-first, independent brand, they made the tough call to delay batch one by four additional months so they could get the fabric they wanted. But the whole time, they kept talking to people on Instagram and sharing their journey.
Finally, Becky and Huw were ready to launch the first Paynter jacket. They had about 600 followers at the time and it sold out quickly.
Building in public touches every element of the business
Paynter has four launches per year and takes customer feedback very seriously. For them, building in public isn't about sharing their journey one way, but interacting with customers throughout the creation process.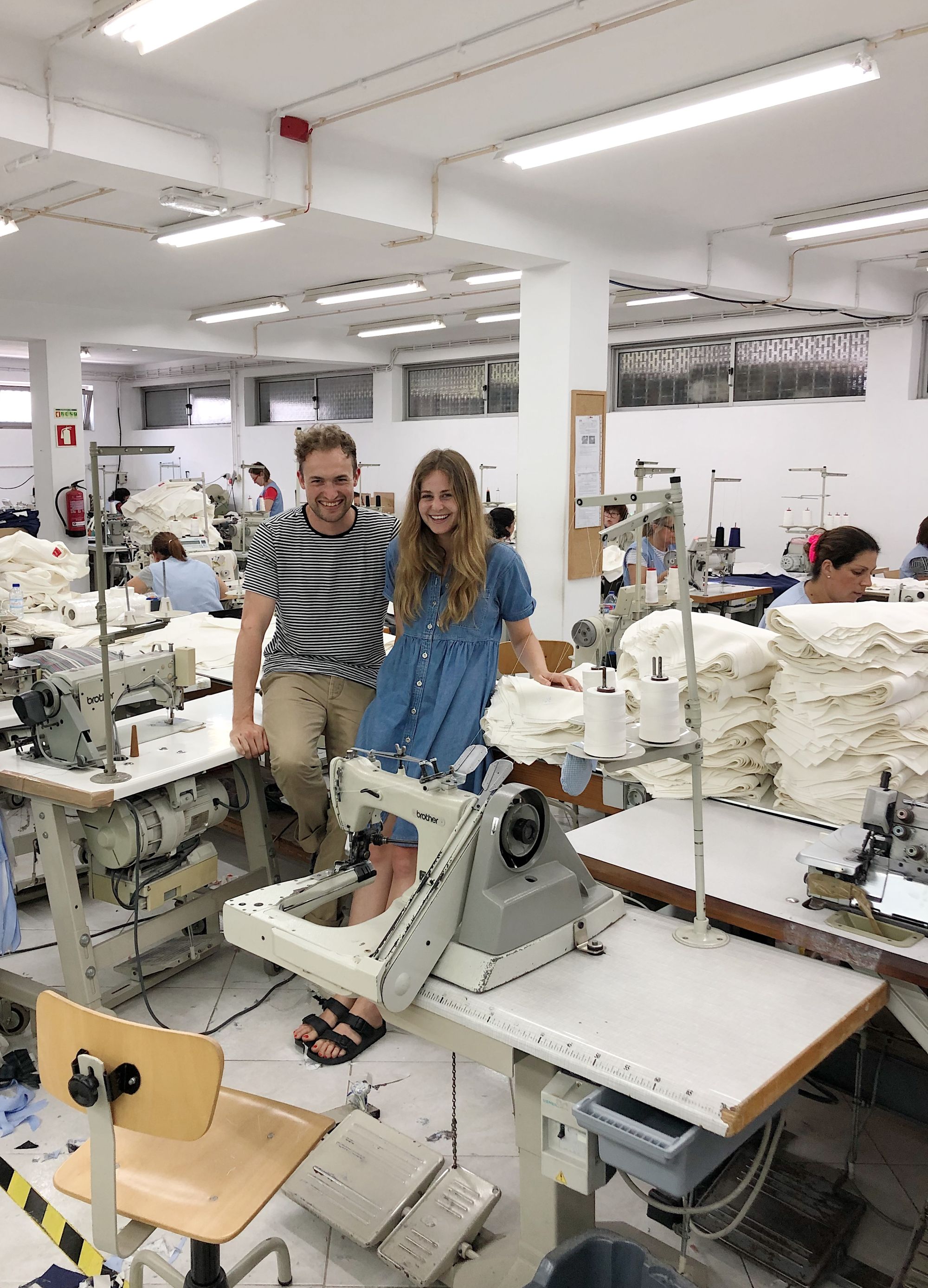 "We always get customers involved before we've made all of the final decisions on a product," said Becky. "For example, we know that there's certain colors we definitely want to make, but we'd love to open up to the floor and see what colors customers would like. So that might just be in a simple Instagram voting system, it could be a TypeForm. It's all pretty lo-fi, but we just want to make sure we're listening to people and getting their opinions on things."
"There's a tiny card pocket that's now on the inside of every jacket that we make, and we've got a guy called Max to thank for that pocket," Becky continued. "He was on the Eurostar [train] texting us about his favorite jacket, but wishing it had a card pocket and we're like, well, great, consider it done."
They also get feedback on what people don't like, which can be difficult at times but ultimately lead to amazing moments with customers.
"One of the best parts of taking our audience's advice is showing that you listened," said Huw. "For [example], batch number four. We had maybe 10 colors. We hadn't quite chosen the final few, and there was this emerald green that we weren't going to do but people just absolutely loved it, and so we brought it in and people just reacted really well. They go, oh wow, this is a brand that listens."
Building a company with morals
Only doing four runs per year is a very conscious decision for Paynter. They always sell out and have demand for much more, but they don't want to create any waste in the company, both in terms of production and the additional effort needed to maintain a larger operation.
Instead of expanding production, Huw and Becky invest their energy into telling stories with their jackets. Every Paynter jacket now comes with a thank you card that includes a link to a full digital story about the jacket's origins, including videos from the artisans who make different pieces like buttons or pockets.
Beyond a culture of not wasting and not adding more to the environmental harms that fast-fashion can create, Becky and Huw also love the unique feeling customers get when they get a Paynter jacket knowing not everyone can get one and it's incredibly high quality so it will last for a while.
And because of the small batches, there are multiple people in the world that are the only Paynter jacket owners in their country.
"Wow, that must be pretty cool," said Huw. "You're the only person in that country with that jacket."