Success on social media can often feel like a secret science. Something that only the few can achieve. But creating a successful social media strategy is a skill that can be learned. Mastered, even.
And you don't need a flashy brand or a big budget.
What you need is a deep understanding of what your audience cares about, and how to get your content in front of them in the right places at the right times.
That's why analytics are so important. Analytics help you to make better decisions and get better results. And today, I'm excited to announce our latest feature:
Analytics for LinkedIn Pages!
Together with our Facebook, Instagram, and Twitter integrations, this makes Buffer's analytics an all-in-one solution for these four popular social networks for businesses.
Want to see what's new and why 3,000 customers use our analytics to boost their social media strategy?
Let's take a look.
---
Buffer's social media analytics and reporting solution
If you have been using Buffer for your social media planning and scheduling but not measurement and reporting, I think you'll be thrilled to try our analytics. The analytics in Buffer lets you track your performance, analyze your posts, and report your results. Ultimately, we want to give you more data and help you get better results.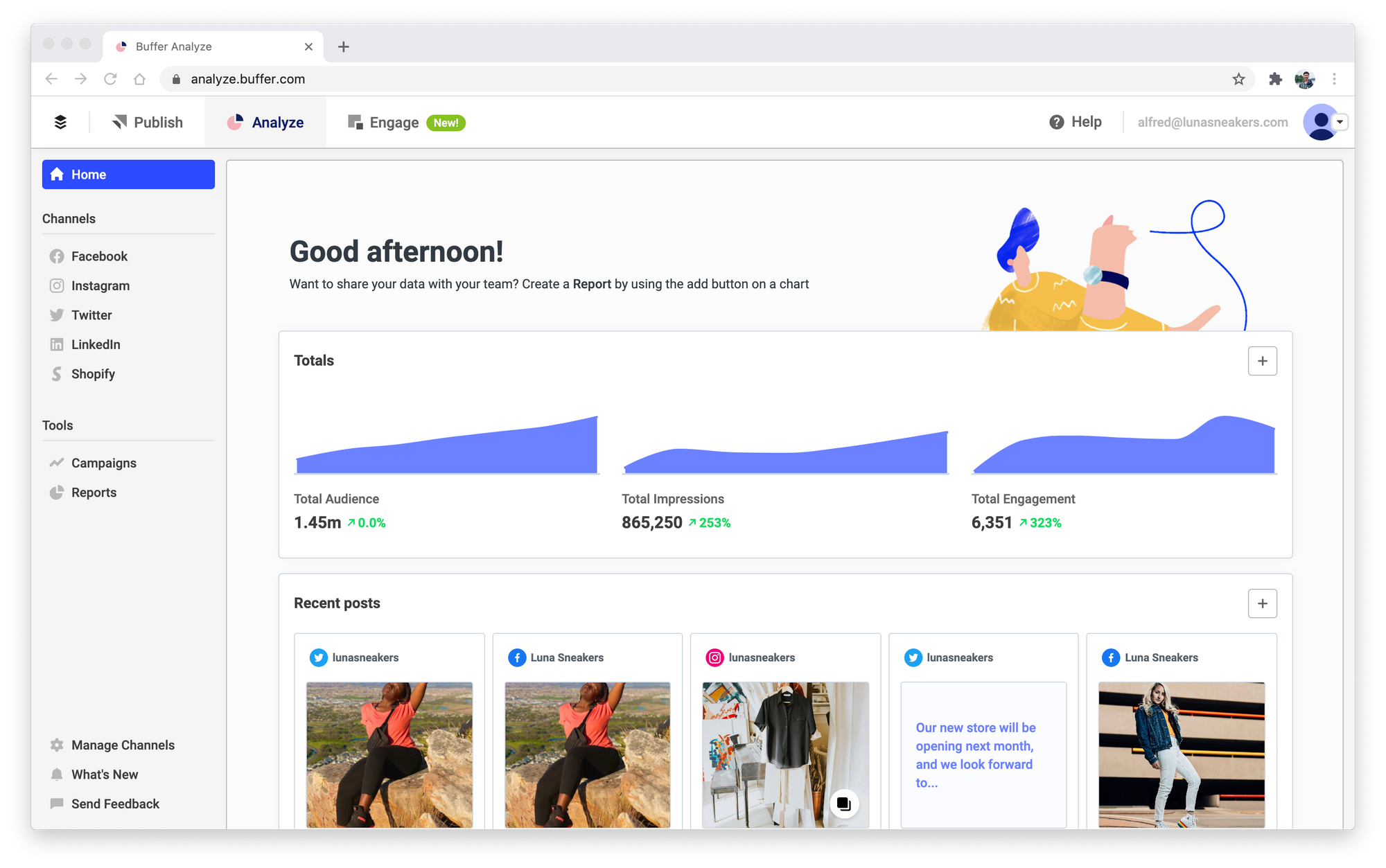 Let's talk about the new feature first.
How to analyze and report your LinkedIn performance
We intentionally designed our analytics to be simple so that you can easily get what you need and create reports in a few clicks. For this feature, we managed to work with the LinkedIn team as we built it.
"I'm excited about this new feature by Buffer because we have seen many small businesses leverage their LinkedIn Page to build thought leadership and recruit new teammates. This new feature will help them understand what's working so that they can get better results on LinkedIn," said Ting Ba, the Group Product Marketing Manager of LinkedIn Pages.
Here's a quick 2-min video walkthrough of using Buffer to analyze your LinkedIn posts and showcase your results. If you prefer a more in-depth explanation, feel free to read on.
This new feature will help [small businesses] understand what's working so that they can get better results on LinkedIn.

– Ting Ba, Group Product Marketing Manager, LinkedIn Pages
1. Know what's working to optimize your LinkedIn strategy
If you know what content resonates with your followers, you can create more of those content to engage your followers and grow your following.
But how do you know what's connecting with your followers?
Buffer allows you to easily see your top-performing posts sorted by your most important metric: impressions, likes, comments, shares, or engagement rate.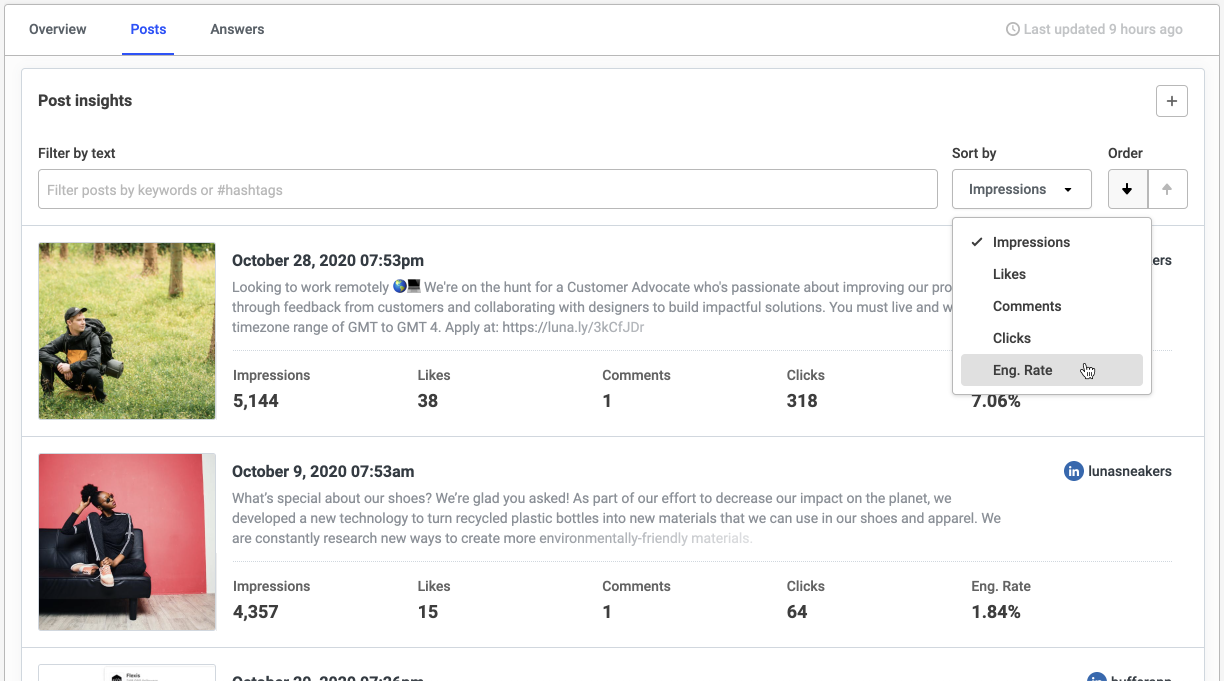 I like to sort my posts by engagement rate because it tells me how often people engaged with a post after seeing it. To me, a high engagement rate is a sign that the content resonated with my followers. But you can also sort your posts by other metrics, depending on the goals of your strategy. There is no one-size-fits-all answer here.
Once you have sorted your posts, you can immediately see which posts have performed the best (according to your chosen metric). Next, analyze the top posts to see if there's a clear recipe for success. Think about:
What's special about these posts?
Is there a post type (e.g. video, image, article, text) that my audience seems to prefer?
Is there a topic that my audience seems to like?
When were the posts published? Is there a trend?
To make things even easier for you, Buffer analyzes your posts for you to tell you which day, post type, and posting frequency gave you the highest engagement rate. This lets you experiment with different posting strategies without the hassle of analyzing your posts yourself.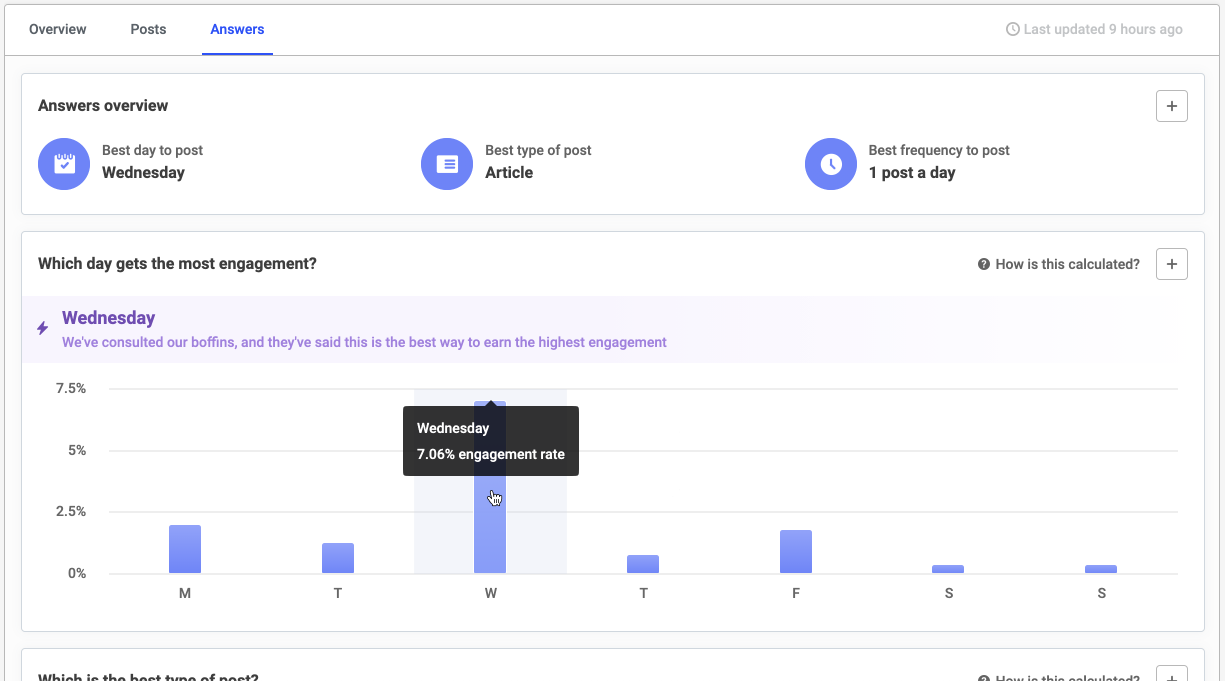 2. Understand your LinkedIn growth and results
After you have analyzed your posts and come up with more content, you would also want to know if the new posts are bringing in better results.
Are we getting more followers?
Is the number of impressions growing month-on-month?
Or simply, did all the metrics increase?
There are several ways to do this in Buffer, depending on what you want to achieve:
First, if you want a quick overview of your LinkedIn Page performance, you can this at a glance under the Overview tab. This is a summary of your Page's key metrics and how they have changed compared with the previous period.

Second, if you want to see how these metrics have changed over time, you can look at the metrics insights chart under the Overview tab. This is one of our customers' favorites because they can visually see the growth of the metrics. It is also a great chart to show others in your reports.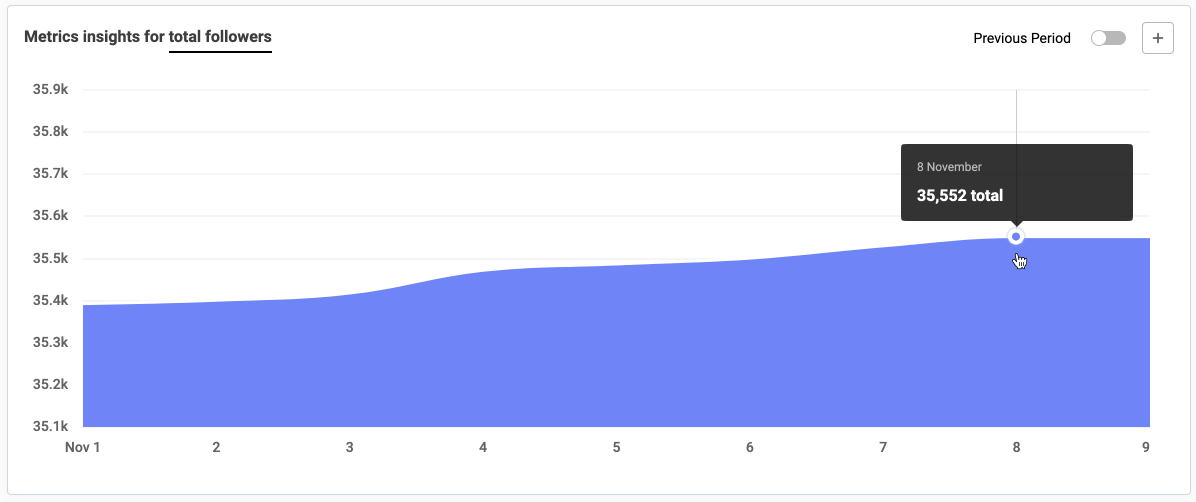 Finally, if you want to see how your posts have performed on aggregate, you can look at the post summary table under the Posts tab. It tells you the number of impressions, likes, etc. received by your posts and how those metrics have changed compared with the previous period.

3. Showcase the value of your work
After all your hard work, you would also want to put together monthly reports to share your results with your team, your manager, or your clients. It is also a great way to show that you understand your numbers.
Every table and chart can be easily added to a social media report in a few clicks.
First, click on the plus button in the upper-right corner of the table or chart.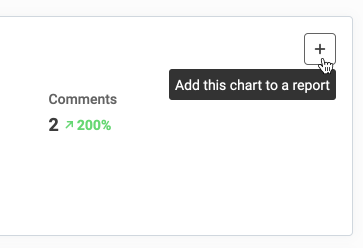 Then, if you want to create a new report, enter the title of the report. If you want to add the chart to an existing report, select the respective report.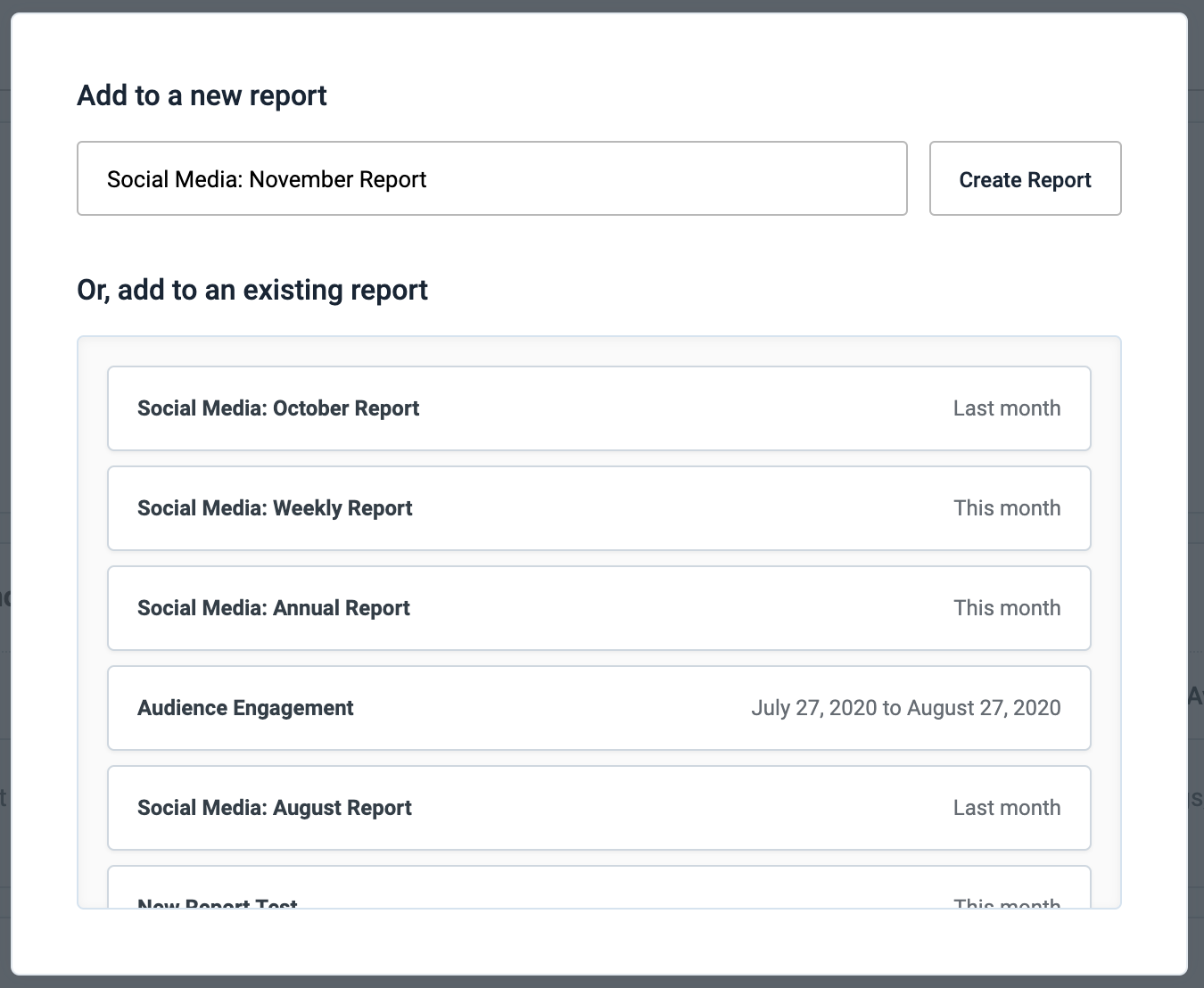 And there you have it—your social media report! (And not a spreadsheet in sight.)
To make your report more comprehensive, I recommend adding a description of the report and notes for the charts in your report. This will help people who view your report make sense of the data and understand your work.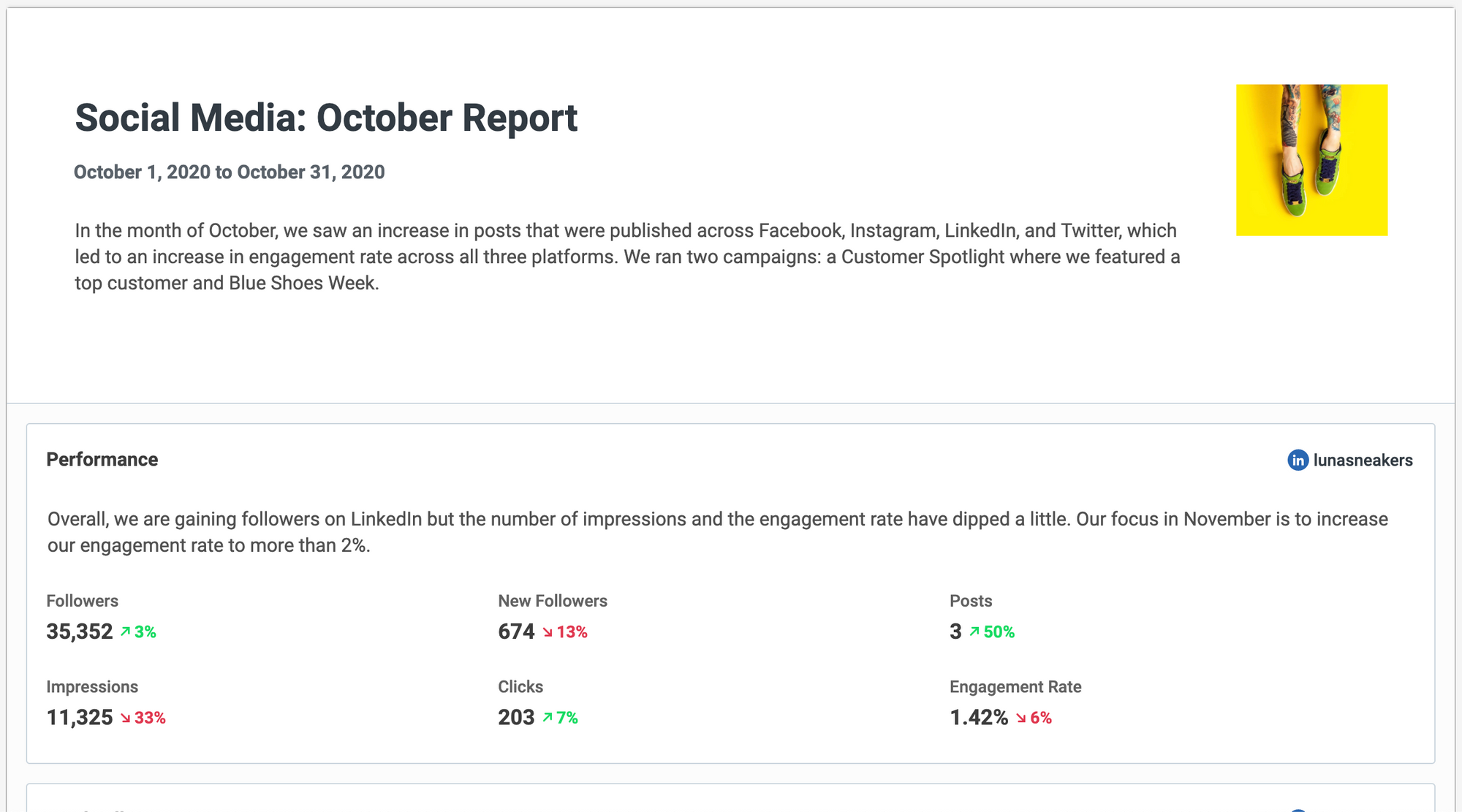 Once the report is ready, you can export it as a PDF file and share it.
Here's a pro tip: Instead of creating new reports every month, you can simply change the date period of your report to get the updated data.
Everything that I have described above is also available for your Instagram, Facebook, and Twitter channels. You can create multi-channel reports by adding charts from various social channels into the same report. You no longer have to go to each social network to download the data and compile them in a spreadsheet!
---
A recap of our latest analytics features and improvements
Besides analytics for LinkedIn Pages, we have also added several other analytics features this year, which I thought you might be interested in:
Campaigns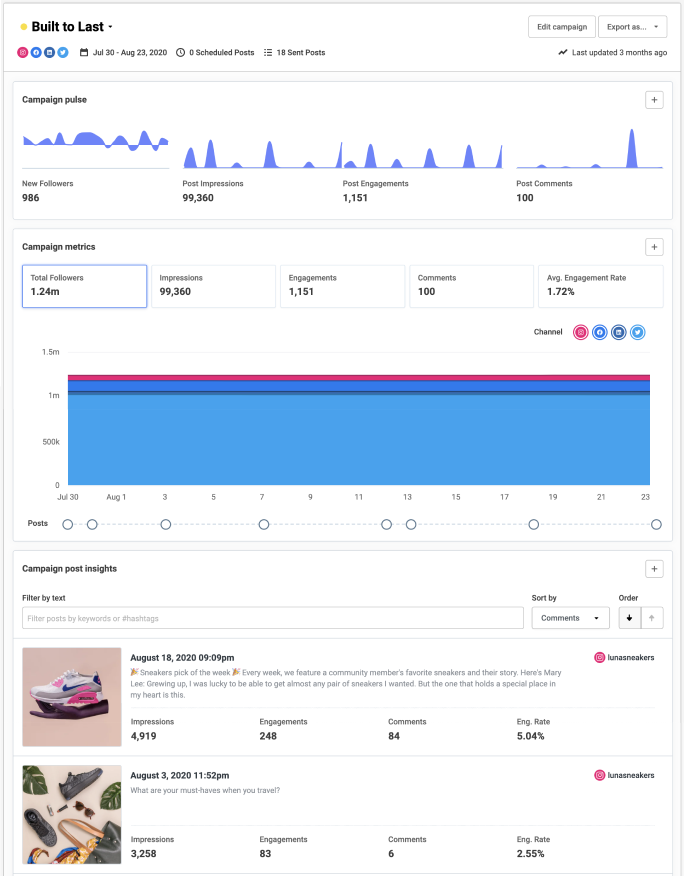 Social media is not just about posting X times a day. Top brands plan campaigns that span multiple social networks. You can now plan your social media campaigns and get automated campaign reports in Buffer.
Boosted post insights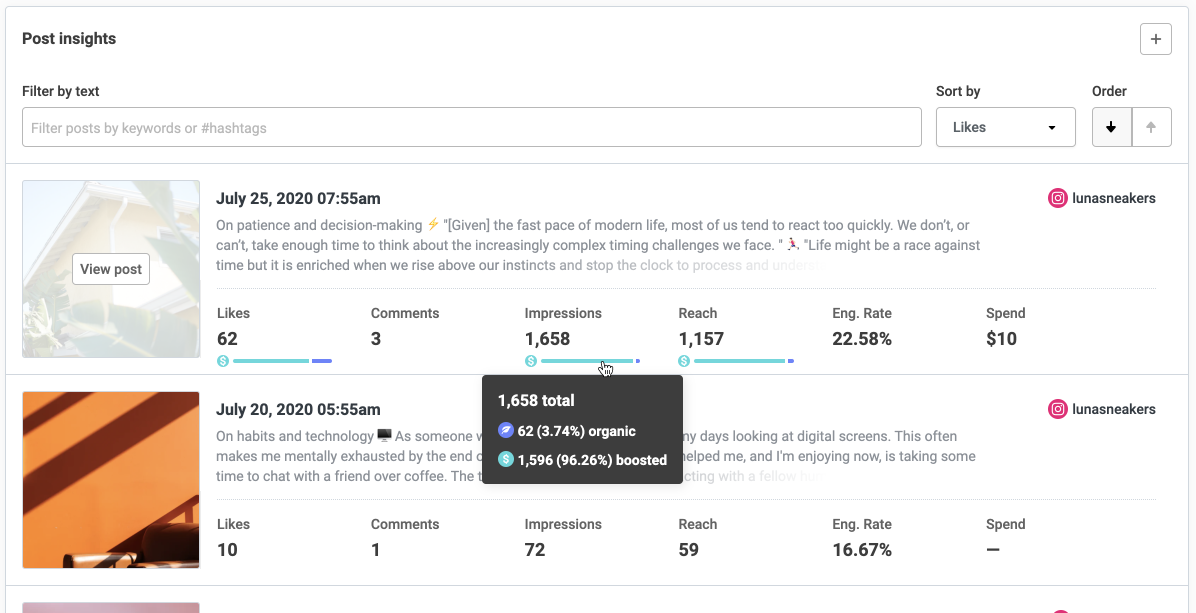 If you boost your Facebook and Instagram posts, you would want to know how they are performing. How does it compare with your organic results? You can do this comparison right inside Buffer.
Best time to post on Instagram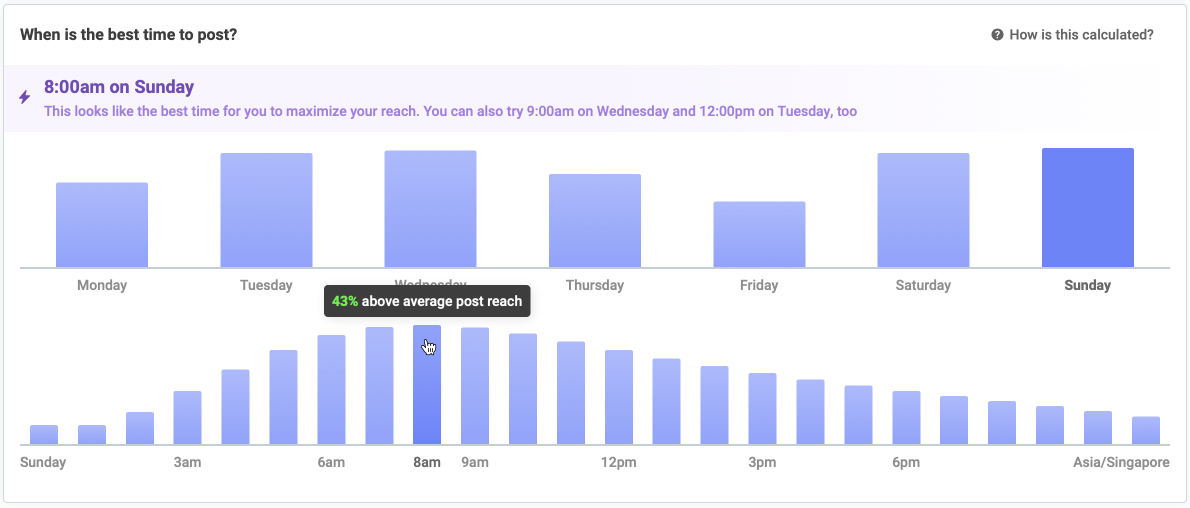 The age-old question: when is the best time to post? Our team developed an in-house statistical model to predict your reach potential on Instagram according to your previous posts and your follower activity. This is personalized to your brand specifically. To save you time, we also suggest the top three dates and times to maximize your reach on Instagram.
Hashtag analytics for first comments

While we had hashtag analytics for Instagram posts for a long time, we were not able to analyze the hashtags in the comments. Many customers put their hashtags in the first comment to keep the caption tidy. To ensure that they can also benefit from the hashtag analytics, we made it possible to track and analyze hashtags in the comments.
New date period options for faster reporting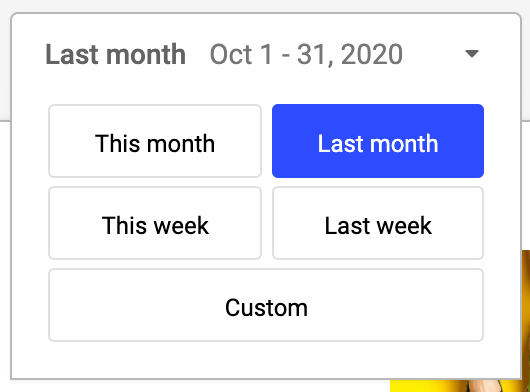 Here's a small improvement that saves lots of time. Previously, the date period options available were "Last 7 days", "Last 28 days", "Last 30 days", and "Last 90 days". We realized they were not that helpful because what customers really wanted was to look at their data for the week or the month. So we updated the options to "This month", "Last month", "This week", and "Last week". This has made weekly reviews and monthly reporting much simpler.
Get more data. Make better decisions.
Doing social media without analytics is like running with your eyes closed. You will get somewhere but probably not where you want to go. We want to equip you with the data you need in a simple and accessible way so that you can make better decisions. Better decisions on what content to post to grow your reach and engagement.
If you already have analytics in your Buffer subscription, the new LinkedIn integration is already available to you.
Otherwise, feel free to grab a 14-day trial of Buffer and start making better decisions.
---
FAQs
Where can I find the analytics in my Buffer account?
If you already have the analytics in your Buffer subscription, click on "Analyze" in the upper-left corner to see your analytics.
I have a Buffer subscription but why do I not have access to the analytics?
It might be because you do not have the analytics in your Buffer subscription. You can try the analytics for free for 14 days before you decide whether you want to keep it.
Can I connect my LinkedIn personal profiles?
It's currently not possible to connect your LinkedIn personal profiles to Buffer's analytics. If you need this, would you be up for sharing your feedback with us?
---
Once you have the chance to try this feature and Buffer's analytics, we'd love to know what you think!