"Here I am, standing in the middle of nowhere in Poland holding a sign to hitch a ride…sweat dripping, car after car rushing by.. rain is coming in too. What the hell am I doing here…"
Things didn't look too good then. But let me tell you this story from the start:
In April 2012, I bought tickets to Poland so that I could explore the country by myself, couchsurfing and hitchhiking for 10 days.
Couchsurfing is the largest travel community online, allowing you to "surf" members' couches. By then, I had already couch surfed in Morocco, Portugal, Spain, Estonia…
I was excited to leave the office for 10 days to try and hitchhike my way through Poland. Starting in Warsaw, I headed to Krakow, as well as Wroclaw to grab a bus that would take me to Prague, Czech Republic.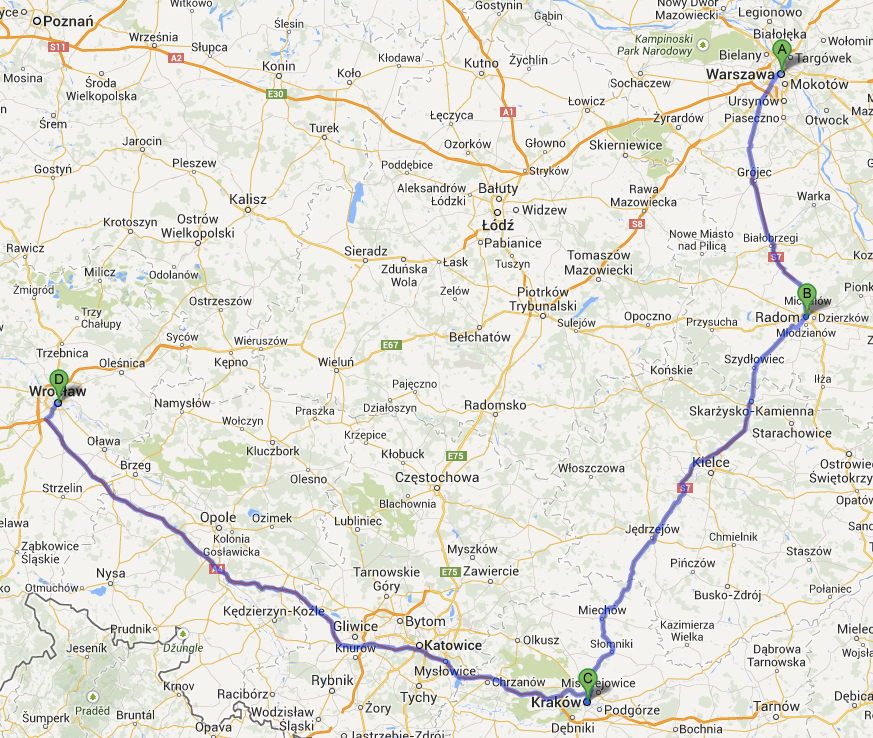 The journey
I spent my first two days in Warsaw at Marcin's house, a great guy who took me around the city for drinks with his friends. Couchsurfing's power is in the encounters you make; 99% of the time you will end up going places and meeting people that you would have never met otherwise.
After an eventful stay in Warsaw, it was time for me to hit the road and go to Krakow. I knew very little about hitchhiking, so I figured that a large piece of cardboard and a marker pen would be a good start. I started making my way, by bus then on foot, to a suitable spot. I had a rough idea of where the main roads were, so I positioned myself near the highway sign which read "Radom," a city on the way to Krakow.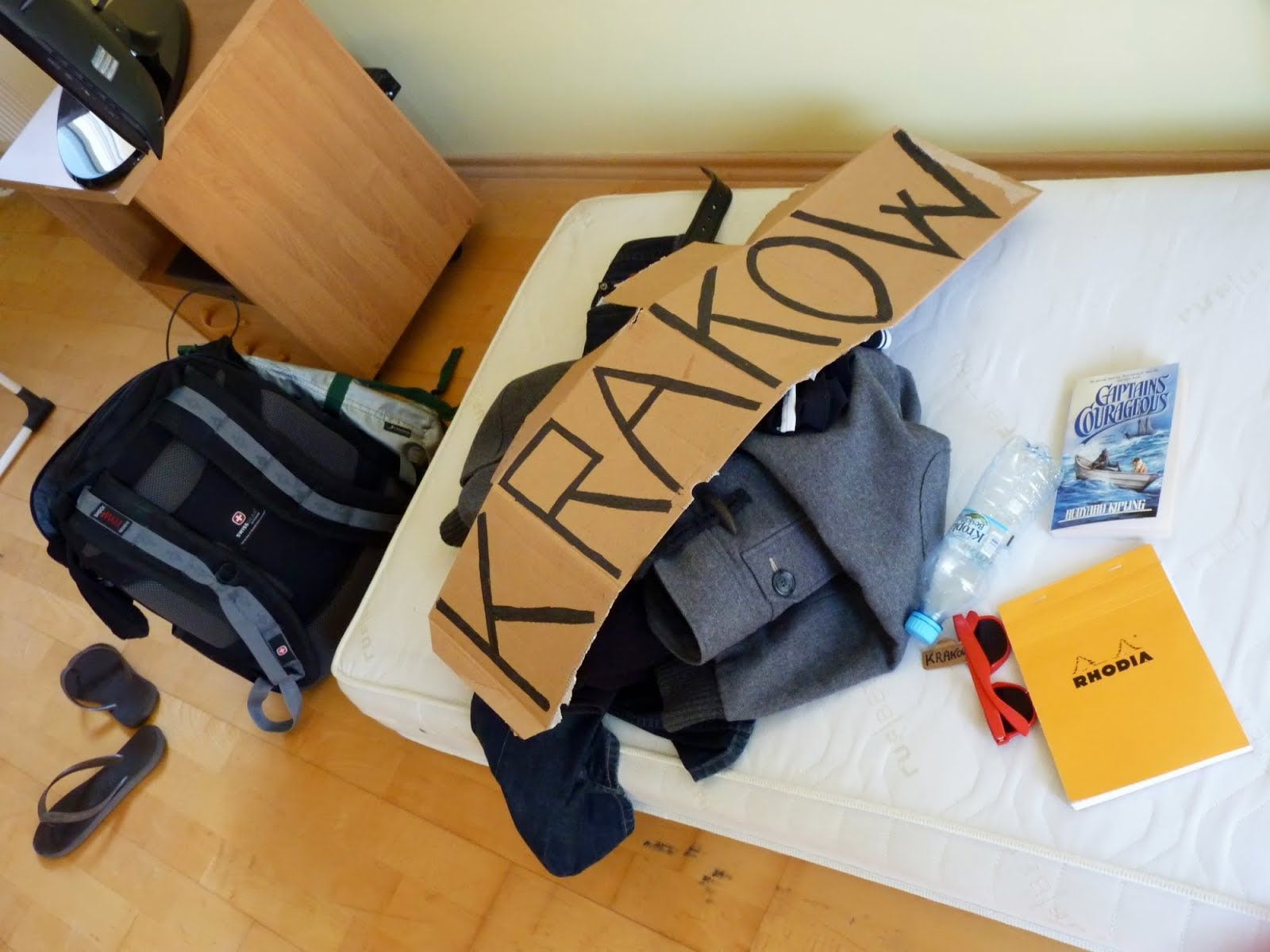 On my way to Krakow
Oh! I forgot to mention that the drive from Warsaw to Krakow takes about 4 hours. Taking on a hitchhiker is a commitment. Taking on a hitchhiker for 4 hours…
It was 7.30 a.m. on a Bank Holiday (Labour Day), so very few cars were passing by. I started holding my sign up high, and I smiled. Amazingly enough, not five minutes later, an Audi A3 pulled over. The driver was a guy my age, a cool Polish fireman on his way to Radom (pretty much the halfway mark towards Krakow): Sweet! He didn't speak English, so we had a chat in German about the Mercedes cars he collects and repairs. Great guy really.
As agreed, I was dropped off in the countryside near Radom and had to find a car in what seemed the middle of nowhere. 20 minutes later, two guys driving by the scenic polish countryside pulled over, and took me all the way to Krakow!
I was amazed by how smoothly everything was running, it may start to sound like it was just too easy…
Two other couchsurfing hosts in Krakow who were kind enough to show me around day and night, then once more, it was time for me to leave for Wroclaw (about 3 hours drive).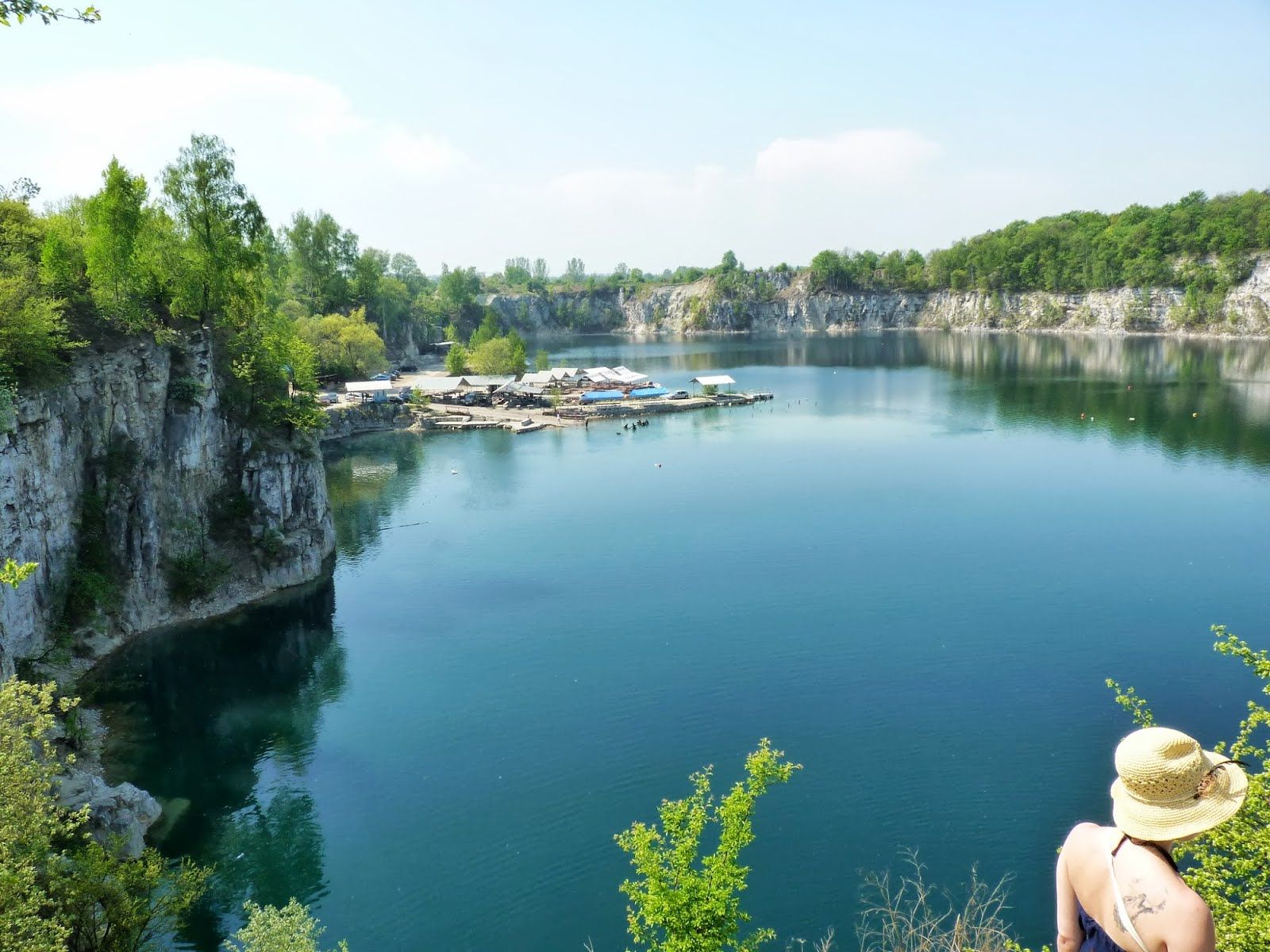 Going back on the road had me pretty excited, and I crafted another sign from a piece of cardboard, which I received from a bar.
So, here I was in a new spot, asking drivers to have me tag along with them for 3 hours. As I stood on the shoulder of the road, stretching my arms to hold up my sign, I started smiling.
After the first hour, I started moving up and down the road to keep myself entertained.
After two hours, I started to capture the attention of people driving the opposite way, in the odd chance they would turn around and fetch me! Most people looked at me smiling, but shook their heads meaning "no," with an apologetic smile.
After three hours, I took my 7-year old iPod out to put some music on, and started dancing with my sign; it wasn't pretty.
After four hours, it started raining and my mind started to wonder about different options. I was starting to get tired and was having a harder time making eye contact with every single driver, which I think is essential.
After four hours and twenty five minutes, a car finally pulled over. Yes! I ran towards the vehicle while vigorously pointing at my sign with a slight look of desperation in my eyes. We exchanged a few words and it appeared they had misunderstood me after all, they couldn't help me and had to drive away.
There I was, feeling exhausted as I watched them drive off. So, I did the only thing I could think of: I held my sign up high and kept smiling at every single car passing by.
Believe it or not, just two minutes later, after four hours and 20-ish minutes, another car pulled over and Justyna (plus her baby Karol and a friend) drove me all the way to Wroclaw.
When I got back home, I sent a "thank you" message to Justyna on Facebook, which she did reply to eventually, about 18 months later. We still keep an eye on each other's activities today.
After Wroclaw, I took a bus to Prague. Metallica was playing the Black Album that night; cheap tickets were available, oh yeah!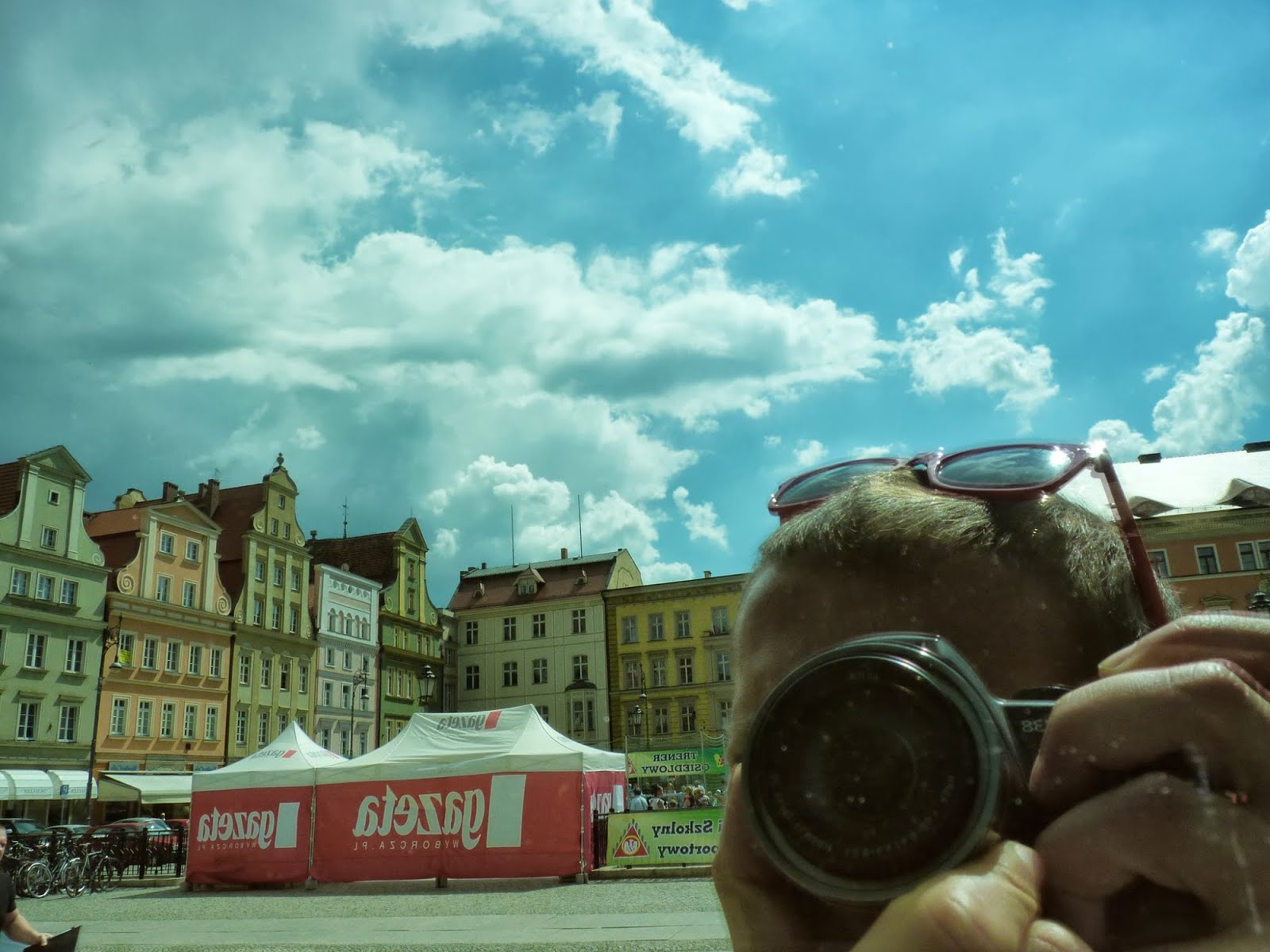 So what did these journeys and adventures teach me? A few big life lessons that I'd love to share.
1. Attitude is king
Everything we do is a numbers game. For me, showing the right attitude means being authentic and dedicated. Believe in what you do and keep at it! Good things will happen! This also requires you to practice being flexible. Try to get feedback any chance you get!
Attitude shows! You can almost smell it on some people. Doing what you love with a passion will set you apart in nearly all situations. You will be happier about what you do and that makes all the difference.
2. Uncertainty doesn't need to be unpleasant
Finding the way through Poland over the course of 10 days, alone, might not sound like your ideal vacation. (I do travel with others much more often than I travel alone.) Yet you soon realize that it is when you travel alone without a set plan that you make the most encounters. Being flexible in your travels lets you experience a new and mysterious city with locals, learning things no ordinary tourist would have the chance to see.
I probably missed out on numbers of historical buildings, but hitchhiking and couchsurfing had me interacting with Polish people most hours of the day, helping me to discover people and places I couldn't have found on your typical vacation.
Not knowing what will happen next makes life exciting for some, stressful for others. Looking back, we'll all agree that no one can predict how life will turn out to be: Be prepared to embrace uncertainty.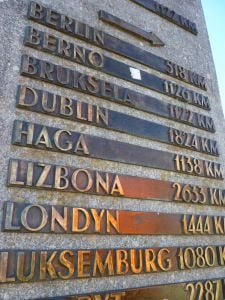 3. "What is the worst that could happen?"
Ask yourself this question, and ask it often. What is the worst that could happen? If I hadn't been picked up, what then? An extra night at a ho(s)tel or maybe catching the next bus. This was just a short trek through urban Europe, where most things can be fixed easily. Since then, I've done a few solo travels in Colombia—arguably more dangerous—yet I found myself in a similar setup to Poland.
We all deal with uncertainty in our daily lives. Careers are non-linear; you might get let go. There's only so much one can control. Ask yourself this question often, and be thorough.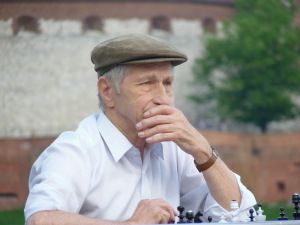 What journeys or experiences have taught you some of your biggest life lessons?  I'd love to hear about them in the comments!
This post originally appeared on my own blog, where you can find many more travel stories and musings on a more creative life.