Update: Sad news – Kippt shut down on September 6, 2015.
Since the very start of launching Buffer, quite a while ago, there were a few things that you and lots of other users have requested time and time again.
One of the things was to have an archive of all things that you have ever Buffered. This always made a lot of sense. You find something amazing on the web, that you want to share. Well, you also want to find that particular post or video again later in the future.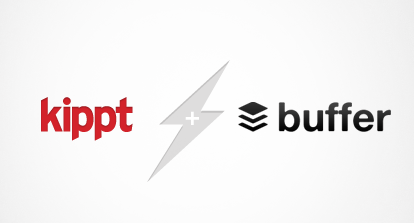 Whilst one of the key things we are focused on is just the sharing part, it always felt like we might dilute ourselves a bit if we ever expanded into that area. No more! With the arrival of Kippt, probably the most beautiful way to save your links, combining the two apps was a no brainer.
As of this week, the two apps are tightly connected and you can easily Buffer all of the great links you are saving to Kippt. Let's explore a bit further as what you can do with both apps now:
What is Kippt?
First, let's have a brief walkthrough of Kippt, that shiny new thing everyone is talking about. The way it works is very easy. Personally, I've found it most useful to grab a free account and then install one of their handy browser extensions.
That way, you can easily add any page you come across to your saved lists: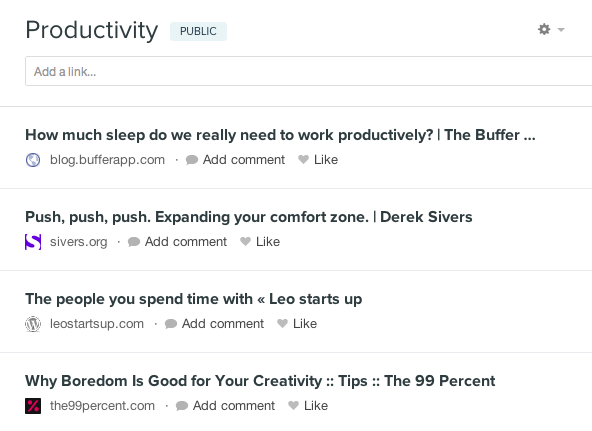 Now, Kippt comes with an awesome social twist. On the one hand you can just use the service by yourself. You find the things you like the most, then save them to one of your lists in Kippt to read them later on. Or you just use it as a personal archive of awesomeness.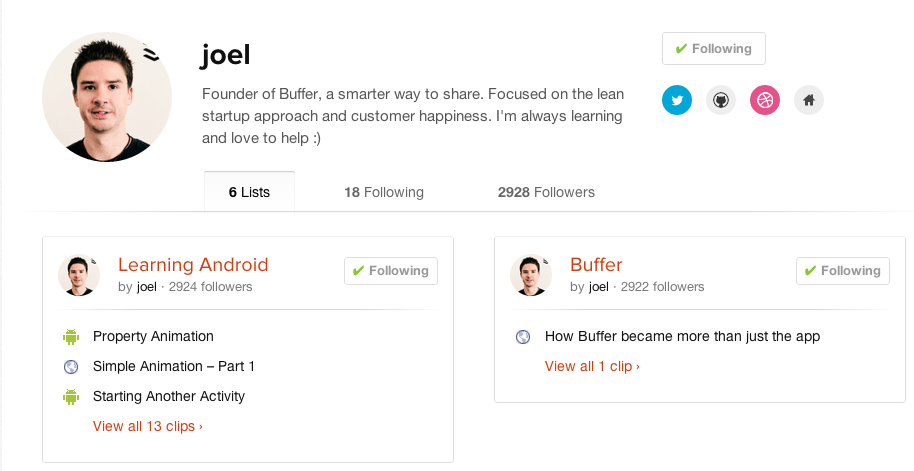 On top of all of this, you can connect with other people using Kippt, follow their lists, comment and like. What I found most exciting about this is that the stream you create for yourself is absolutely clutter free and the quality of content is very high. See, the dynamic is very different. Only what you really really want to have in your own archive and find later on will be part of your Kippt list. And that's also what others will, only your most filtered content:
So, what you end up is a very clutter-free social stream and great lists and other accounts to follow: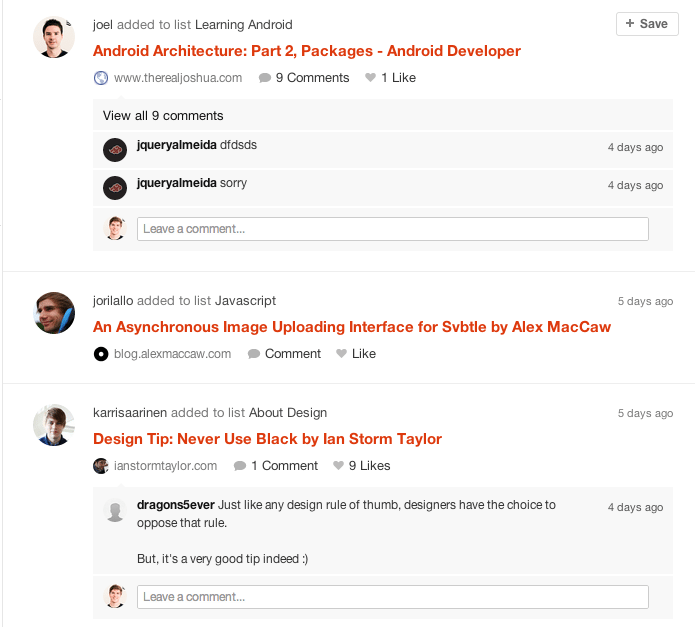 Teaming up Buffer and Kippt
With the recent release of the Buffer API and over 20 integrations already out, adding Kippt was one of the most exciting new additions.
Whilst you are on a saving spree over coffee in the morning, expanding your Kippt archive with the latest interesting posts you find, one thing might not be that easy. Sharing all of your posts also on Twitter and Facebook can easily get very overwhelming we've found. That's why the team at Kippt Jori and Karri (who are super nice guys by the way!) have built the integration and teamed up Kippt and Buffer.
First off, head to your connections in Kippt and connect your Buffer account:

Then you can easily decide which of your social accounts you want your Kippt updates to go into: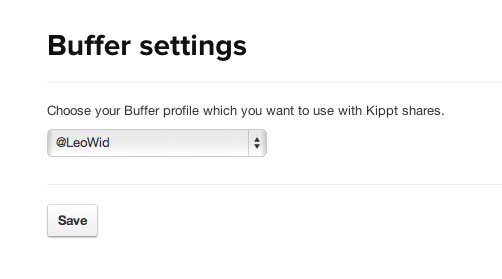 Once all is setup, you start easily adding all of your clips to Buffer. Just tick the Buffer box and you are good to go. Here is how this looks like: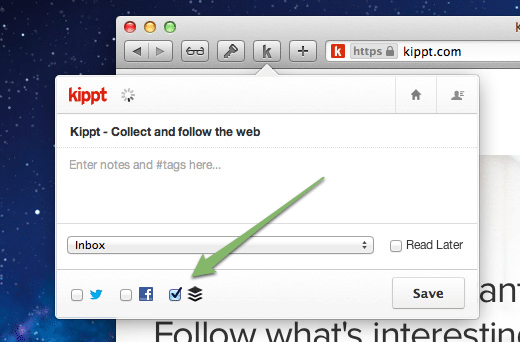 The first responses on integrating the two services has been amazing. I hope you might get a chance to give it a try too.
What do you think about the Kippt + Buffer combo? Which other integrations would you like to see in the future? Drop us a line in the comments, the awesome folks from Kippt would love to answer your questions anytime.