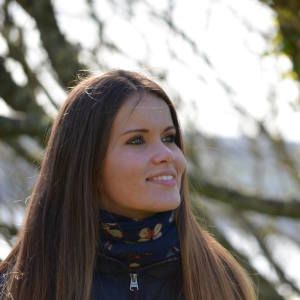 I have some great news: We're welcoming Kat Zien to the Buffer team as a back-end developer.
Kat is based in Bristol and has been helping out with all things engineering, including some cool stuff with oAuth and retweet with comment (coming soon!).
Here's how she described her bootcamp experience:
"I love the team and how helpful and friendly and positive everyone is! It makes me smile a lot throughout the day :) I wish I could spend all day reading the Open blog and so many personal blogs of the teammates which are a wealth of advice and tips – and I'm so grateful for the work that goes into these posts and videos.

I feel inspired every single day without fail to make my life better by making good decisions in all aspects of life – from food & fitness to how to word emails and how to structure code in a clean and sensible way.  I love hearing the words of encouragement and reassurance from everyone – I know that I can always reach out to anyone for any help I might need and this truly makes me so grateful for meeting everyone and being part of the Buffer family."
Kat has even had a few opportunities to meet up with the Buffer UK team for co-working and pub-visiting.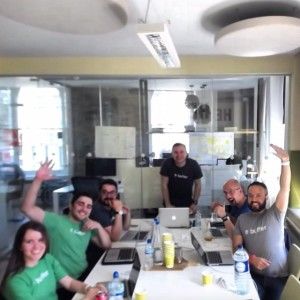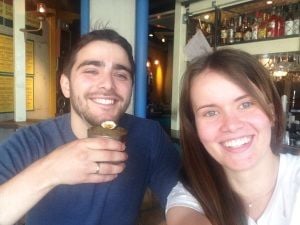 We've all really loved getting to know Kat these past few months. We'd be keen for you to get to know her as well!
We ask new team members to write a little something about themselves for Buffer's team page as well as answer a few fun questions (adapted from Vanity Fair's famous Proust questionnaire). Read on to get to know Kat a little better:
Straight from Kat
Joining Buffer has been one of the happiest moments of my life! I'm very grateful for the privilege of working with an incredibly talented team from all over the world. I've been blown away by how positive, kind and encouraging everyone is and I love that we openly share our findings and ideas with our community through the Open blog. I enjoy coding, reading and traveling, I love summer and sunshine and I am a huge fan of Lego, board games and Mexican food!
What is your idea of perfect happiness?
Perfect happiness for me is when I'm rested and when I feel relaxed and blissful. When I'm with my fiancé, enjoying a beautiful view or just thinking about how grateful I am for my life and everything that happened in it. When I don't have to worry about anything and I can take the time to pause and think of all the people and things that make me happy.
Which talent would you most like to have?
I'd love to have a photographic memory, to be able to remember dates and people's faces better! I often struggle to remember titles or names, and I wish I could just read something once and remember it forever!
Where would you like to live?
Somewhere sunny! I love sunshine and warm weather… although there are some countries on my radar with quite the opposite! I'd love to experience living in Spain for their weather, food and relaxed way of living, as well as to practice my Spanish! I'd also love to live in Canada, because it's a beautiful country with stunning nature and friendly, happy people. I also loved Switzerland when I visited there a few years ago, for their dedication to preserving nature and the stunning views everywhere. I do love countries which deeply care about the environment and do their best to preserve it, it's something I really care about.
What do you most value in your friends?
Their loyalty and that we keep in touch throughout the years even if it's just an occasional message. I love when two things happen in a friendship:
– You feel like you'd known each other for years even though you just met
– When you haven't seen each other for a long time, the next time you meet it feels like you didn't have that break at all.
When those two things happen, I know I found a good friend :)
Where are your most productive and happy?
Somewhere sunny, quiet and comfortable :) Sunshine makes me feel energised and motivated (otherwise I need coffee!). Being in a quiet environment helps me concentrate. Feeling uncomfortable really distracts me, so I love working in cosy clothes and somewhere I can easily maintain good posture (a standing desk or a comfy desk chair).
What is your motto?
I have a few that I think of very often:
You can only connect the dots backwards. (Steve Jobs)
Be the change you want to see in the world.
A day without laughter is a day wasted. (Charlie Chaplin)
If you feel good, you look good.
Life moves pretty fast. If you don't stop and look around once in a while, you could miss it. (Ferris Bueller)
Growing old is inevitable, growing up is optional.
You never know how strong you are, until being strong is the only choice you have.
Pain is inevitable, misery is optional.
Nothing is impossible… it might just be that it's never been done before.
If you love what you're doing, you will never work a day in your life.
Here's what Colin, one of Kat's "bootcamp buddies," shared with Kat during her bootcamp experience:
"It's been a real pleasure to chat with you over the past couple of weeks. You've been really fun and enthusiastic and a real joy to talk with. It certainly looks from the outside as though you are enjoying yourself, which is such an amazing thing to see. I genuinely believe that if you're happy and engaged in what you're doing, you will naturally be productive."
Welcome, Kat!
You can find Kat on Twitter at @kasiazien if you'd like to say hi; she's lots of fun to talk with!
I know I speak for the whole team in saying how excited we are that Kat has made Buffer her home. Welcome, Kat!