We are thrilled to announce our latest partnership with ifttt today. Although TechCrunch beat us to the punch, I wanted to walk you through the features of the amazing new feature for you here.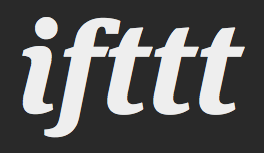 What is ifttt (If this then that)?
Ifttt (If this then that) is a fantastic new way to connect any two web services together. Say, if there is a new photo taken from Instagram, put it into your Dropbox – automatically. You set up something as a trigger (Instagram), which then causes an action (Dropbox).
In short, the service puts the internet to work for you. The services you can connect with each other range from Evernote, Flickr, Foursquare and Twitter to Posterous, Texting, Google Talk and simply your phone!
And as of today, you can connect Buffer as one of the actions. The things you can do with it are endless and we made an effort to create the top 5 recipes, you might want to give a go. And here they are:
1.) Buffer your Instagram photos as Tweets

A lot of people have already approached us if there is a way to Buffer instagram pictures as Tweets. The problem was that we often take a lot of pictures at once. Having them go out to our Twitter stream in a burst isn't the best way to go about it.
By connecting Instagram to Buffer, your Tweets or FB posts will be spaced out over the day, without ever flooding your stream.
2.) Star items in Google Reader to be Buffered

With the Buffer browser extension (Chrome, Safari, Firefox), we are keen to give you the fastest and easiest way to add something to your Buffer from any website or Google Reader. Yet with this new ifttt channel, things are getting more efficient and faster once more.
You can star anything on Google Reader, if you set up this channel, and it will automatically go into your Buffer. It really couldn't be any simpler I believe.
3.) Write anything in Google Talk to add to your Buffer

This is another super cool channel for you. Spend half your day in Gmail anyways? Why not setup ifttt's bot. Send him any message and it will be added to your Buffer as a new update for Twitter or Facebook.
4.) Save a Pinboard/Diigo/Delicious bookmark and add to your Buffer at the same time

A use case that many of our users approached us with is that they would bookmark some great article they found. And then go ahead and share it on Twitter at the same time. Well, this is no longer needed. Connect the two via ifttt.
Now, whenever you save a new bookmark it will also be put into your Buffer as an item, simple.
5.) Send a text message to be added to your Buffer

To be honest, from an intellectual standpoint, this is one of the most exciting ones. Can you imagine, to write a text, that eventually ends up as a Tweet, in your Buffer? I couldn't! So, I wrote about 10 messages, just to test this feature, because I was so amazed.
Simply set it up in ifttt. Now, whenever you have an idea for a Tweet or FB update, without internet and late at night, text it and it will be added to your Buffer.
Any more awesome ifttt & Buffer channels?
Now of course, these are just the 5 that we thought would add a lot of value to your use of the two services. Yet, I am sure you are having a ton of more ideas of which types of channels one could set up.
How do you think one could use ifttt channels and Buffer? Create a new recipe on ifttt and let us know below. I am sure there is some awesome ideas we could come up with.