If you are a die-hard iPhone user and love sharing from the iPhone like me, today is an awesome day for you. Reeder just released a brand new version of their iPhone app, 3.0.
What is Reeder? Reeder is an incredibly beautiful and intuitive RSS newsreading app. It is packed with lots of features to make reading your favorite articles as easy as possible.
With the latest update to a brand new 3.0 version, it now has also got native Buffer integration. You can share to multiple social accounts and add them to your Buffer queue. All with a few taps on your screen.
When I first got my hands onto this new app, I genuinely was amazed like rarely before. You just want to play with it all day long, for the little design details that are just so beautifully executed.
But enough of heart-warming praises now, let's dig in and see what you can actually do with this amazing app! When you first download the app, you can easily add your Google Reader account. The best part is that you can now also directly add new feeds to blogs or websites, right from inside the app. Or connect multiple Google Reader accounts: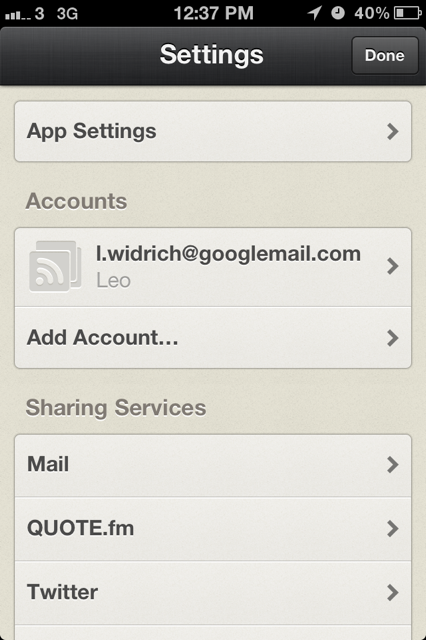 Your new items stream is like an uncluttered Twitter stream
One of the things that immediately caught my eye is the amazing layout of the stream of all your feed items. It looks almost like a Twitter stream, only a lot less uncluttered with only the amazing blogs you have subscribed to: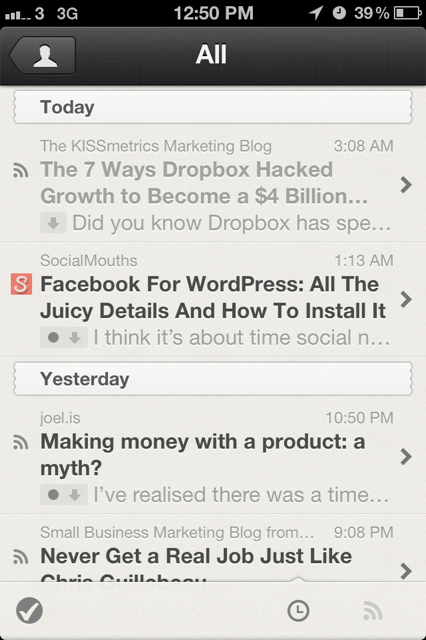 This makes browsing through new updates super easy. Compared to Reeder 2.0, there were  a lot of design improvements, that just make the look and feel of the app a lot polished.
Adding to Buffer from Reeder
We had literally hundreds of others ask us for an integration with Reeder. And with this new update, your wishes have been answered. Reeder 3.0 now has native Buffer integration and it couldn't be any slicker.
Whenever you want to share an item, you will get the option to Buffer it very conveniently. Just tap the share button at the bottom right: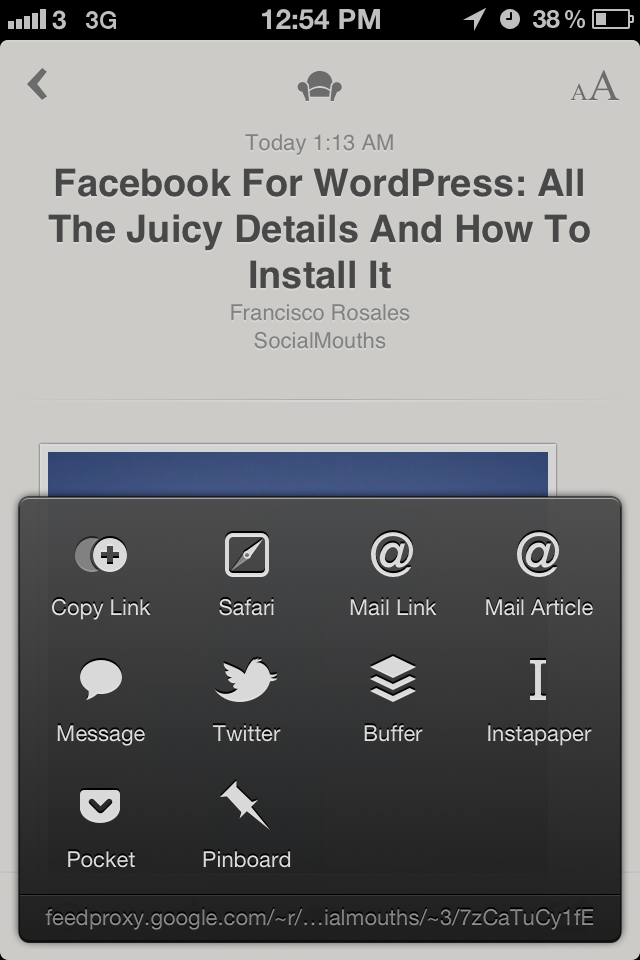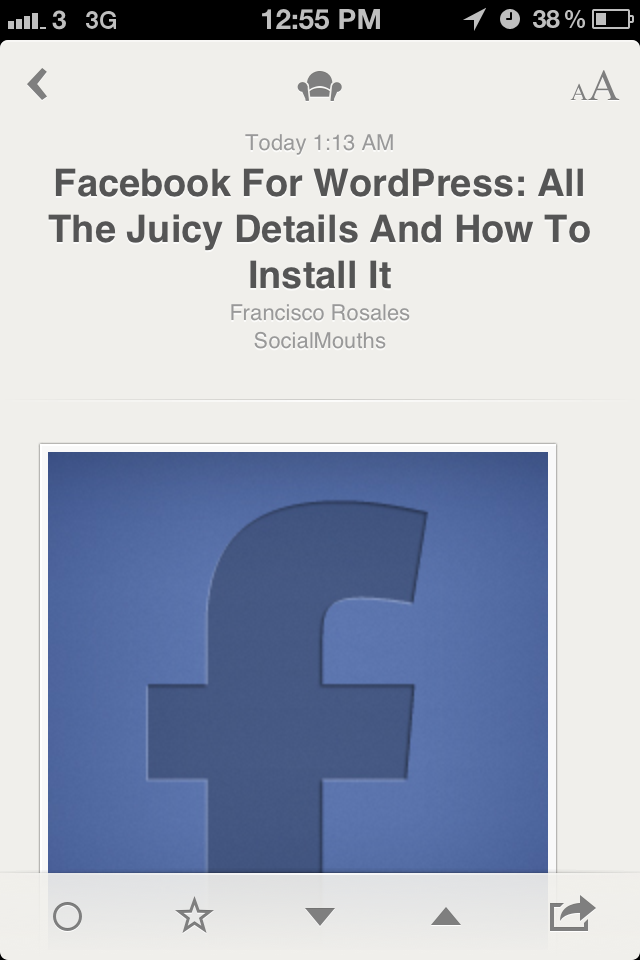 When tapping the Buffer option, you will be able to add the article to any of your available Buffer accounts. Silvio really made this one of the slickest Buffer integrations we have seen yet: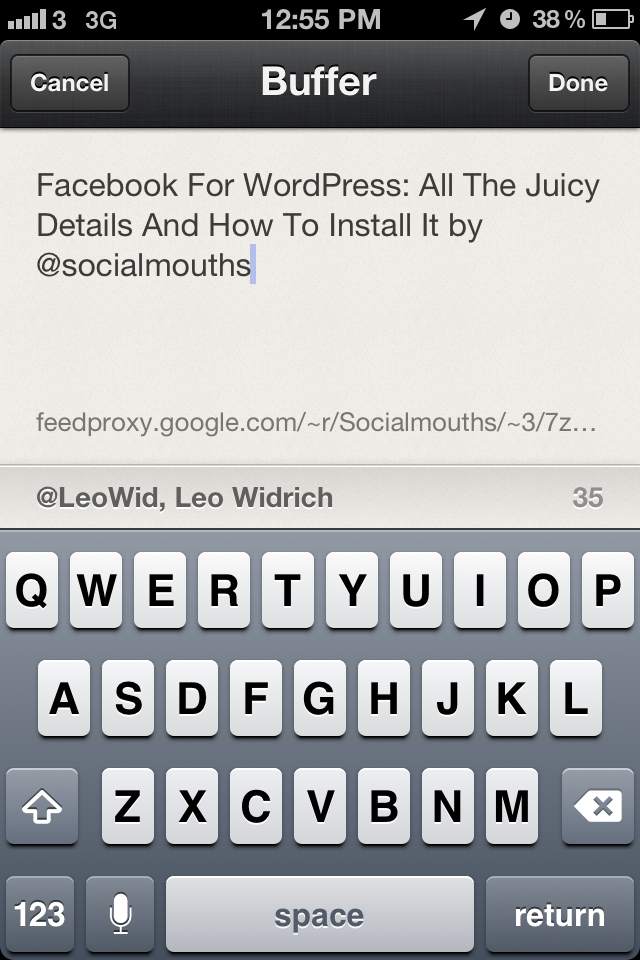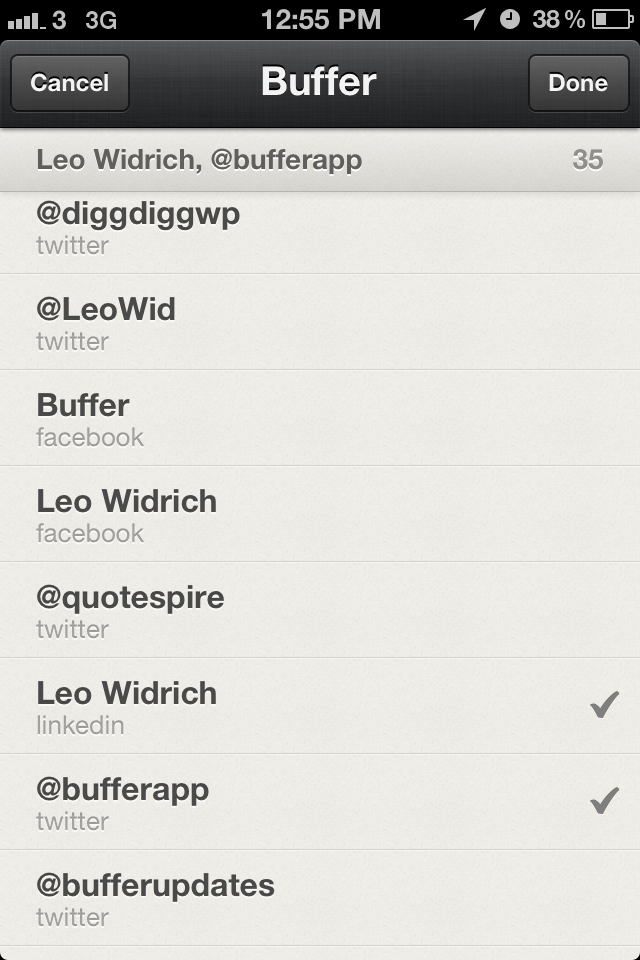 .
Amazing swipe functions to make reading more efficient
One thing, that I believe you will enjoy greatly is the option to swipe left or right on any item in your stream. If you do so, you can choose whichever options happens. You can pick from the following:
Add to Pocket/Instapaper/Readability
Mark as read
Star item in Google Reader
Personally, this is very handy, as it allows me to clear out the stream very easily, without having to click through to each item: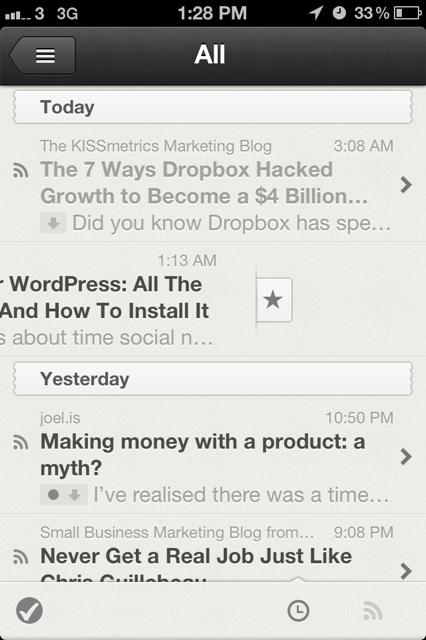 Another great swipe gesture from Reeder is the opportunity to mark all items as read below or above a certain point. Put two fingers together on one item and with a swipe gesture you will get the option to "Mark all as read below/above":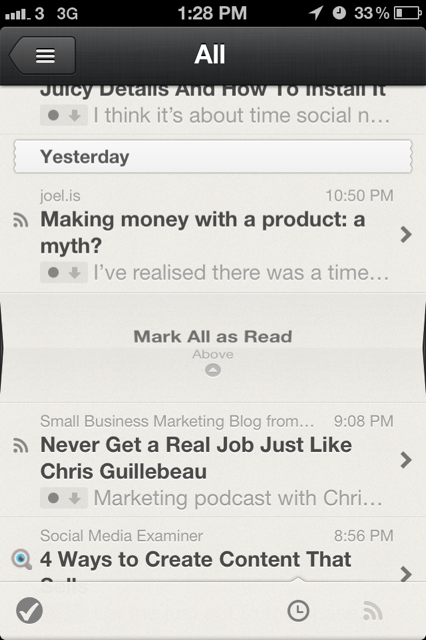 Amazing extra features for sharing quotes, images and more
What is most incredible about Reeder is this. It has so many different hidden features you can discover along the way. At the same time, the experience for using it is still uncluttered and very easy.
One other feature I discovered is that you can tap on any image in the stream and share it straight to Facebook. This is particularly useful, if it is an infographic or other great image that deserves to be shared alone: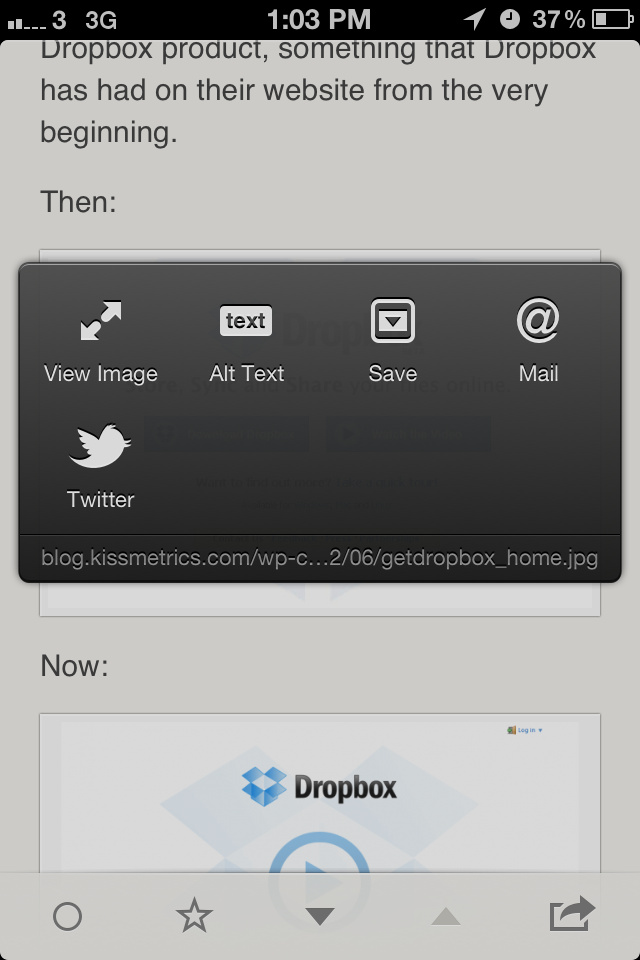 The same is possible for quotes. You can highlight any piece of text and then Tweet or email it out. Especially as some of the items I'm reading have highly quoteable lines, this is made super easy: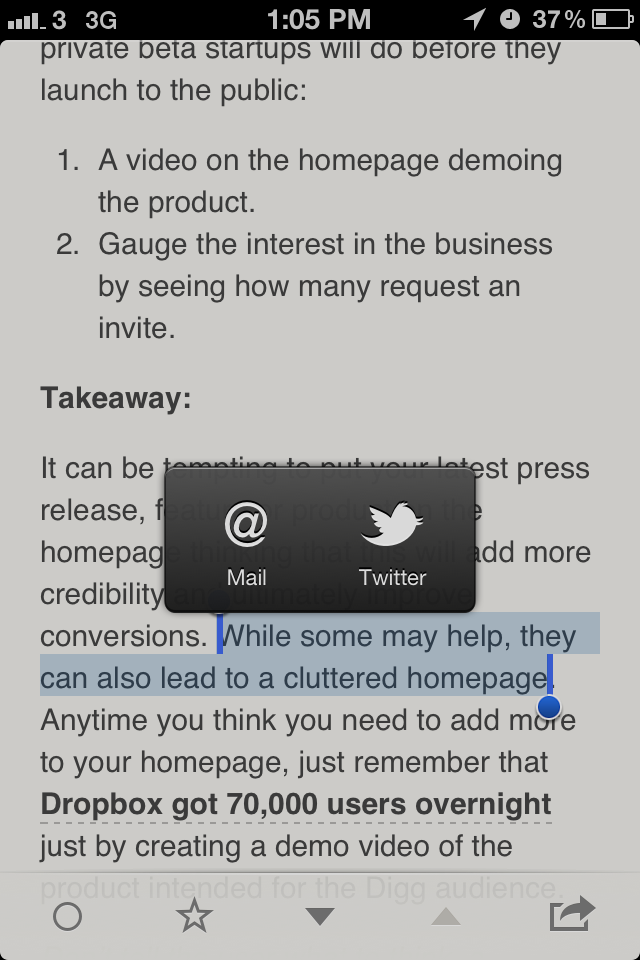 Overall, I am simply blown away by this beautifully designed app and I'm of course jumping for it's amazing Buffer integration.
If you don't have a great option for the iPhone yet, grab Reeder for iPhone here, it is well worth the $2.99 it costs.
Having completed one of the most requested integrations from you and lots of other Buffer users we couldn't be any happier here at Buffer HQ. I hope you will get a chance to try out this seriously slick app and let me know any thoughts you have below!