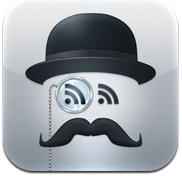 Today, I'll have to let you in on a little secret. Despite a lot of great people who have suggested many times to start using RSS feeds, I never got around to do it.
Yet, a few weeks back it happened. Why? A gorgeous iPad app for RSS reading called Mr. Reader, has freshly added Buffer support for sharing of articles.
It was the kick-off of a lot of app integrations lying ahead for Buffer in the coming weeks. And having Mr.Reader as one of the first ones couldn't be any more amazing:
How To Add To Buffer From Mr.Reader
What I like best about Mr.Reader are the little details that more and more app developers are implementing for their apps. Similar to the iPad Twitter App with Tweets, you can push articles off the side on the right to get rid of them.
They just make using the app extremely smooth and slick. So as the first step to get started, you can be reading any article from the app you selected: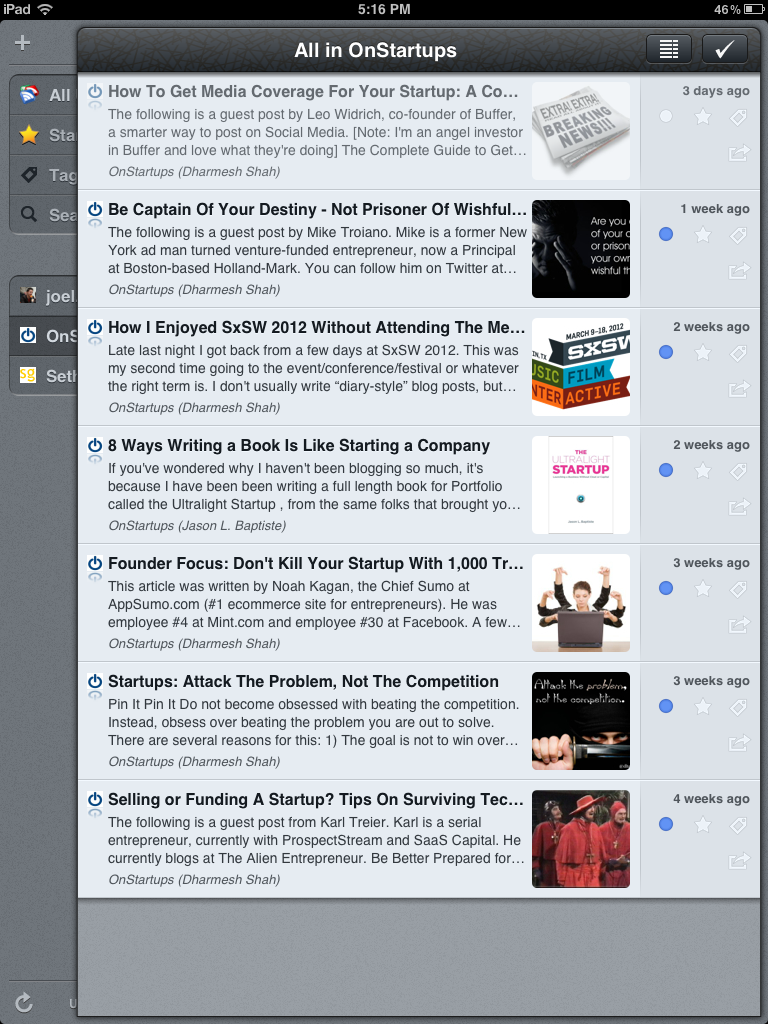 Now, whenever you feel like sharing an article, just tap the "share" icon. You will find all the usual sharing options there and also the Buffer button:
With the Buffer box, you can now choose very conveniently which network or you want the article to be added.
The integration also allows you to add to multiple accounts very easily: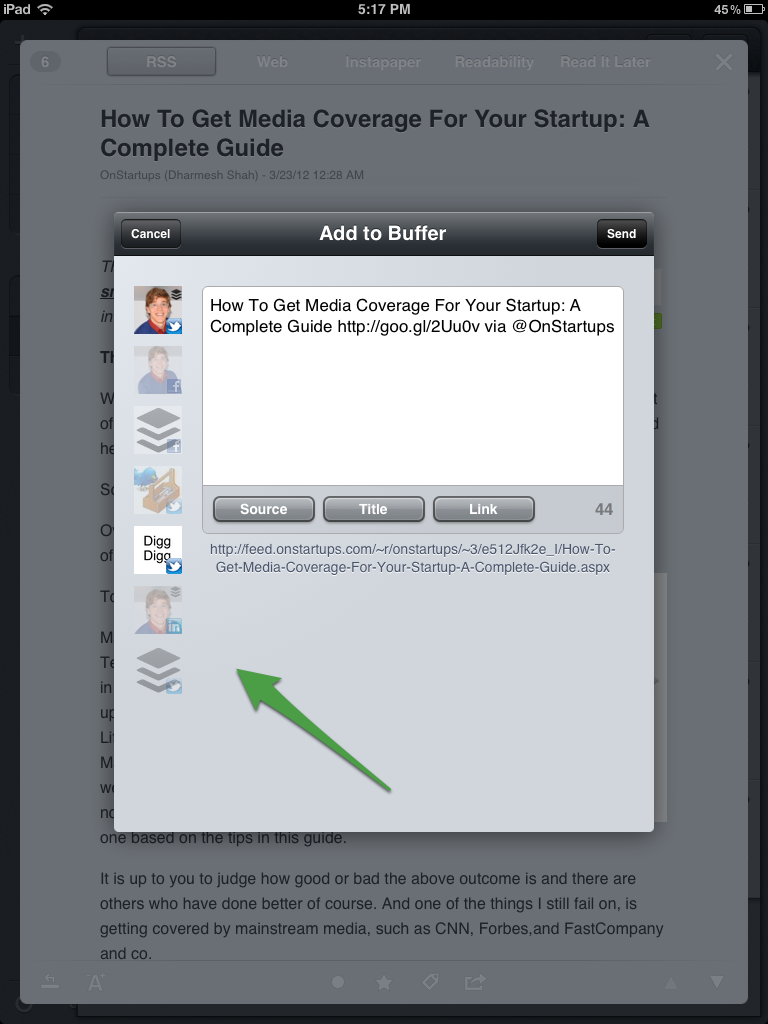 How else can you add to your Buffer from your iPad?
As we are rolling out lots of other integration with other Reader and Twitter apps for your iPad, iPhone and Android, there is another very useful option you can use: Add to Buffer via email.
Whenever you have access to your email account, you can also add to your Buffer. Simply find out your secret Buffer email address. Now, all you have to do is use the "add via email" function and you will have another update in your Buffer. Check out this guide to add to Buffer via email.
That's it, I hope you will check out Mr.Reader in the App store ($3.99) and see how you like Buffering right from there.
Over to you now. How do you like the Buffer & Mr. Reader combo? And of course: Which other news reading or Twitter apps would you like to Buffer from?