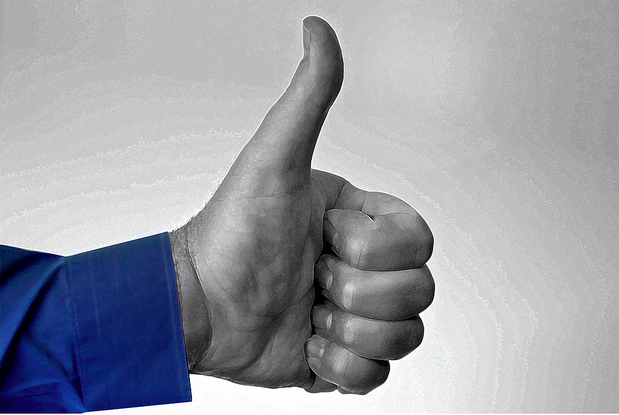 There is a big thing happening right now I believe: the web is going all in with pictures. It's something you have probably already discovered.
Instagram, Pinterest, 9GAG are the top sites who have embraced this and made it super simple to work with pictures in an enjoyable way.
At the same time, pictures on Facebook for example, continue to drive the most engagement. And frankly, we can't blame anyone.
Pictures are just awesome!
They carry a message over to you in just a second, this is certainly a very welcome development I feel.
So today, we have added Buffering of pictures for all of your Social Media profiles in Buffer. You can easily add them in, for Twitter, Facebook and LinkedIn and share the picture awesomeness with your friends and followers.
Adding pictures to your Buffer queue with one click
Whenever you are adding a new update for your Buffer, all you have to do is click the little photo icon on the bottom left. This works of course for both the Buffer browser extensions and the web interface.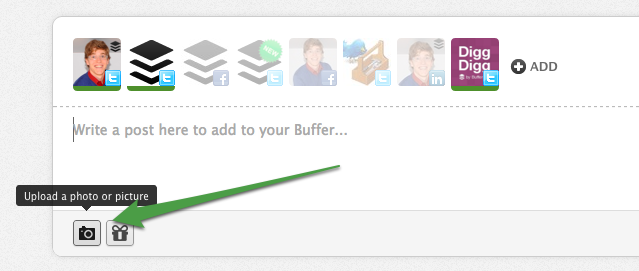 You can then either drag and drop a picture in or click and find the picture from your computer. It works just like you would expect or how you upload a picture to Facebook already.

Adding your comment and links to photos
Now, you can of course easily add a description and links to your pictures, to make it more engaging for your friends and followers. Any added link will still show up, it obviously just won't expand into thumbnail and preview: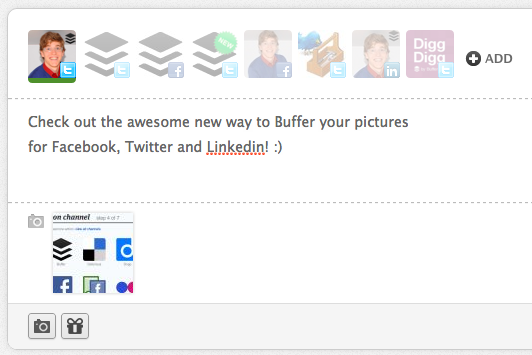 Adding a bunch of pictures for your week is very easy, here is how this then looks like: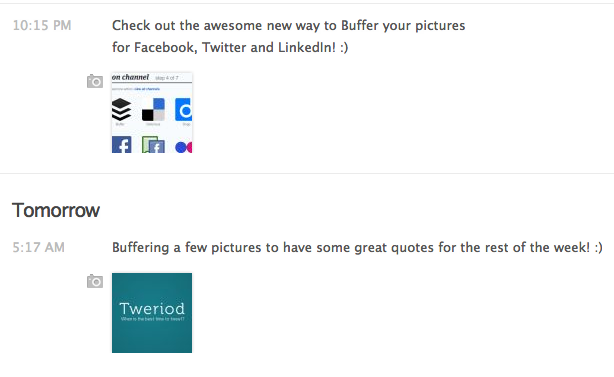 Why should you Buffer pictures?
Whilst we have been testing this Buffer picture feature internally here at Buffer HQ, we found something quite stunning and surprising.
Posting pictures alongside a link, instead of thumbnails and preview gets us a lot more engagement. Of course, this appears to be obvious, yet at the same time, it isn't something I tended to do.
Now, whenever I see a blogpost with a compelling picture, I rather go and share the picture itself alongside the link, just because this attracts a lot more engagement, clicks and shares.
Here is an example of when this worked very well with a blogpost: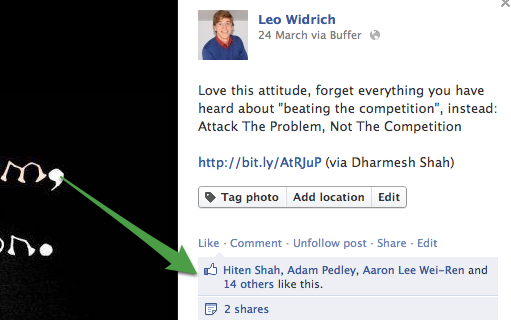 That's it again, I hope this feature will make sharing for you a little easier and smarter again. We have lots of plans to make picture sharing even easier for the future, I think this will be huge.
Over to you now. Have you been sharing more pictures lately than a few years ago? How do you think this can help with your Twitter and Facebook results?
Photocredit: owenbrown