How I Turned Sudden Layoffs Into a $20 Million Business in Seven Years
Michelle Penczak never planned to be a founder, but when she found herself laid off suddenly, she slowly started building a business to support herself and other military spouses like her. Here's how she's grown steadily and sustainably since.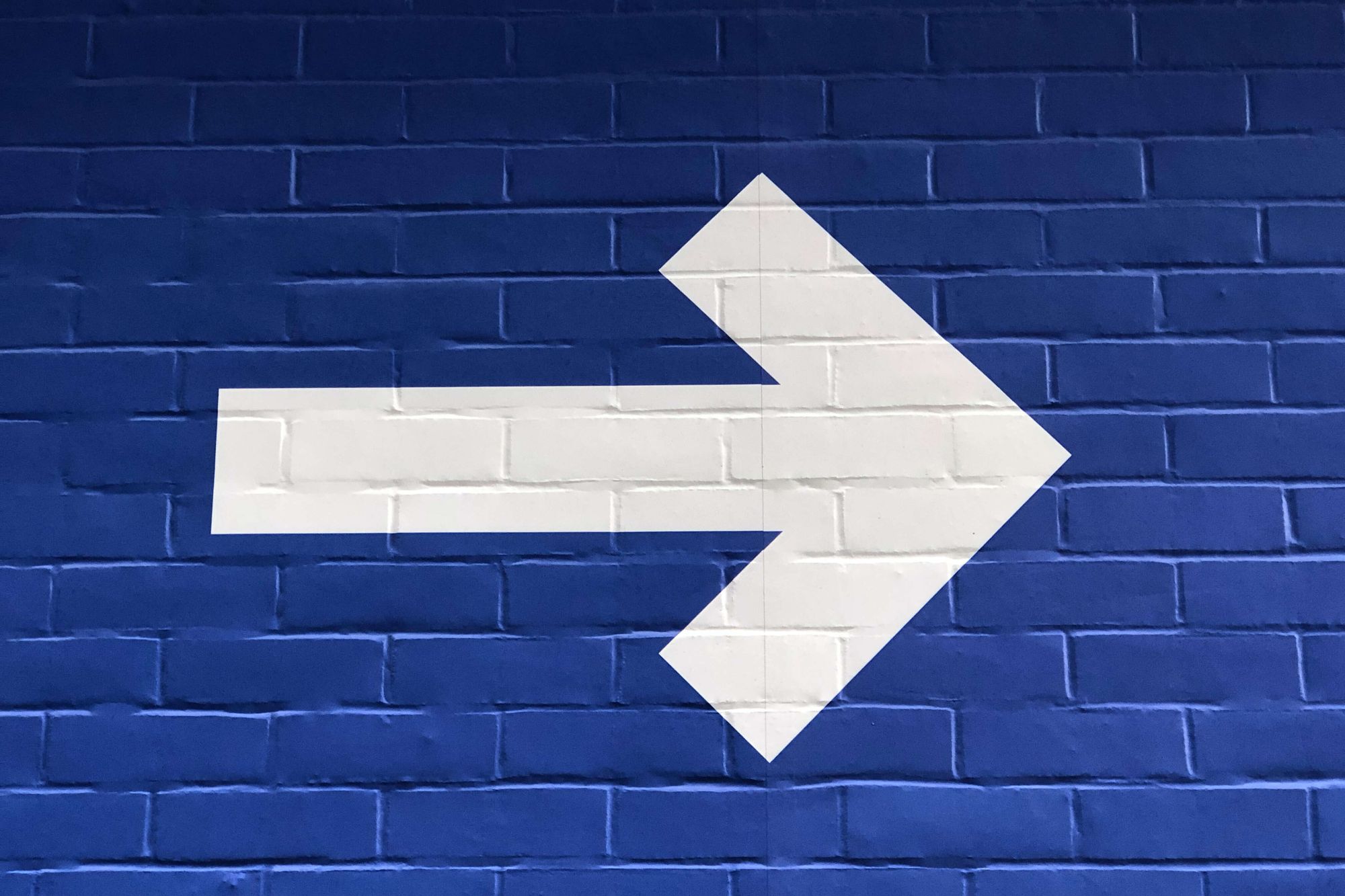 Nick Fewings on Unsplash
I was laid off from my perfect-fit job as a virtual assistant in 2015 because the company imploded overnight. When it happened, I never would have imagined ending up where I am today—running a multi-million dollar business that employs hundreds of military spouses just like me.
At the time, my life felt like a bad country song. I was three months pregnant and had made the decision to start a family based on the solidity of being a dual-income household, which was suddenly no longer true. Given how hard it had been to find this job in the first place, I wasn't confident I'd be able to find another quickly—military spouses are one of the highest unemployed demographics in the U.S. because of how often we have to move. My husband had been deployed two weeks before the layoffs, so I was on my own trying to process all of this. I was a hot hormonal mess and definitely let myself cry a lot of tears that first day.
And then I started to turn things around, because I didn't really have any other choice. At first, I started working for myself as a freelance virtual assistant (VA). Before long, I had more work than I could handle. Two years later, I launched Squared Away with the goal of eventually employing as many military spouses as possible by matching them with companies that need flexible support. After five and a half years of bootstrapping my business, we recently crossed $20 million in gross revenue, work with over 900 clients, and employ over 390 military spouses—numbers that still surprise me every day.
For anyone else looking to take stability into their own hands in the face of economic uncertainty, here are some of the strategies that have helped us scale fast but also sustainably over the past five years.
We built the company based on a real need
Frankly, I think part of what has helped my business succeed is that I didn't walk in with the goal of being a CEO of a big company. I didn't even walk in with the goal of starting a company.
Instead, I set out to meet needs I saw. Initially that was my own need to have an income, along with the needs of the clients of the company that laid me off who expressed interest in continuing to work with me. This kicked off my initial stint of self employment.
A few years later, one of my clients came to me expressing a need for more support. His company was getting ready to expand, and he wanted more VA capacity. On the flip side, I was seeing a need from other military spouses in my network for flexible, stable, fulfilling jobs like the one I had. So many friends came to me sharing how they couldn't find any jobs that worked for them, and asking how I did it. Seeing the overlap of those needs is how the idea for Squared Away initially came about.
Walking the path of entrepreneurship from the headspace of wanting sustainable careers for myself and those like me, as well as seeking to meet others' needs, helped me identify real opportunities for natural growth instead of trying to force something.
We focused our marketing on impact
When people hear about our growth, they're often surprised to hear that we've spent less than $1,500 on paid marketing over the past five years.
Instead, we keep our marketing targeted toward communities for which we think our type of flexible VA support can have the most impact. Over the years, we've partnered with predominantly female founder organizations like Dreamers & Doers, Chief, and TheLi.st to share information about our services and offer discounts to members. As a female founder myself, I know how valuable it can be to have a little extra help when working toward a mission you care about, so I felt like we could garner a high level of interest from this cohort.
In terms of our marketing messaging, we also focus on educating customers about the impact that delegation can have. Our emails and social media posts will share ideas for tasks to delegate, advice for how to communicate when delegating, and other actionable tips. By providing free help up front, we create immediate value for customers and give them a taste of how much we could do for them if they sign on.
Finally, we've always made sure our mission to employ military spouses is front and center, which I think helps people feel more emotionally connected to our brand and excited to be a part of something bigger. When we can say, "Hey, you're going to be ten times less stressed than you were before and, by the way, you're supporting a meaningful cause while you're at it," that's a much more enticing pitch than just another subscription you have to pay for.
We've held a high bar for quality to encourage referrals
Word-of-mouth has always been our biggest marketing channel: 85 percent of our new clients come from referrals. While we do encourage this by giving a referral credit to our existing customers, I think the bigger reason they're excited to share us with other business owners is because of the quality of work we provide.
For starters, we are very picky about the VAs we'll hire. Everyone who wants to join our team goes through a rigorous application and training process where we're constantly assessing whether they exhibit our pillars of over-communication, extreme attention to detail, the ability to think outside the box, and being a team player—and only about 10 percent of those who apply make it. As hard as it is for me to turn away military spouses given our mission, I know keeping our quality bar high is critical to long-term success (and we give feedback to those who don't get hired to help them in their employment journeys).
We also won't match just any client with just any assistant. We always want to find the best fit on both sides so that our employees are excited to give their all to each client they're working with. This occasionally means we have to ask clients to wait a little longer until we can identify the right match, but clients have expressed they appreciate the thoughtfulness behind our matching process.
There were certainly moments where I could have scaled faster by matching incoming clients with whoever we had available or hiring assistants that weren't quite to our standard. But I'd rather grow more slowly while keeping our clients happy so they keep wanting to work with us, and keep wanting to sing our praises to others.
We've intentionally grown more slowly
Once we launched and saw early success in the first year, there were certainly many people who encouraged me to scale faster. I could have raised money to hire a huge influx of virtual assistants so I could be ready at a moment's notice to staff up new clients. I could have paid for big marketing campaigns to get a ton of new clients.
But I didn't want to take the same path of the company I had worked for previously, growing too fast and then having to lay people off when things didn't work out as planned. Instead, I've taken a more incremental approach to growth.
I think of it almost like a teeter totter approach, seesawing back and forth between growth on the client side and the staff side to keep things balanced. If we find ourselves with more clients than assistants, I can slow down our marketing funnel and focus more on recruiting, reaching out to military spouse forums or groups and asking our VAs to refer friends. If we swing the other direction, I can slow recruiting and ramp up marketing, increasing our social media or email pushes and reminding clients about our referral program.
Yes, this means we occasionally find ourselves with minor growing pains—short stints where we've had to ask clients to wait a little longer than we'd like to find their perfect VA, or where we haven't had enough work to fill our staff's schedules. But those little imbalances are much easier to correct than they would be had we swung way too far in one direction like so many rapidly scaling companies seem to do.
It makes me think back to the company I was working for before this all started. If they had taken a more incremental approach to growth, maybe they never would have had to lay me off in the first place—but then I'd never be where I am today. It's hard to believe one of the worst days of my life turned into this incredible opportunity, and I hope I can keep offering stability to myself and my community for years to come.