F8 is one of the most important conferences of the year for the social media world.
And over the past couple of days, Facebook has announced a ton of huge updates for its suite of products including Facebook, Instagram, Whatsapp, Messenger, Oculus, and more.
With so much going on, and so many updates and launches, it can be hard to keep up with. So with F8 2018 in the history books, we thought it'd be useful to recap some of the most important announcements Facebook made during its flagship conference.
Here are five key updates from F8 2018 and some thoughts on what F8 could mean for the social media industry moving forward: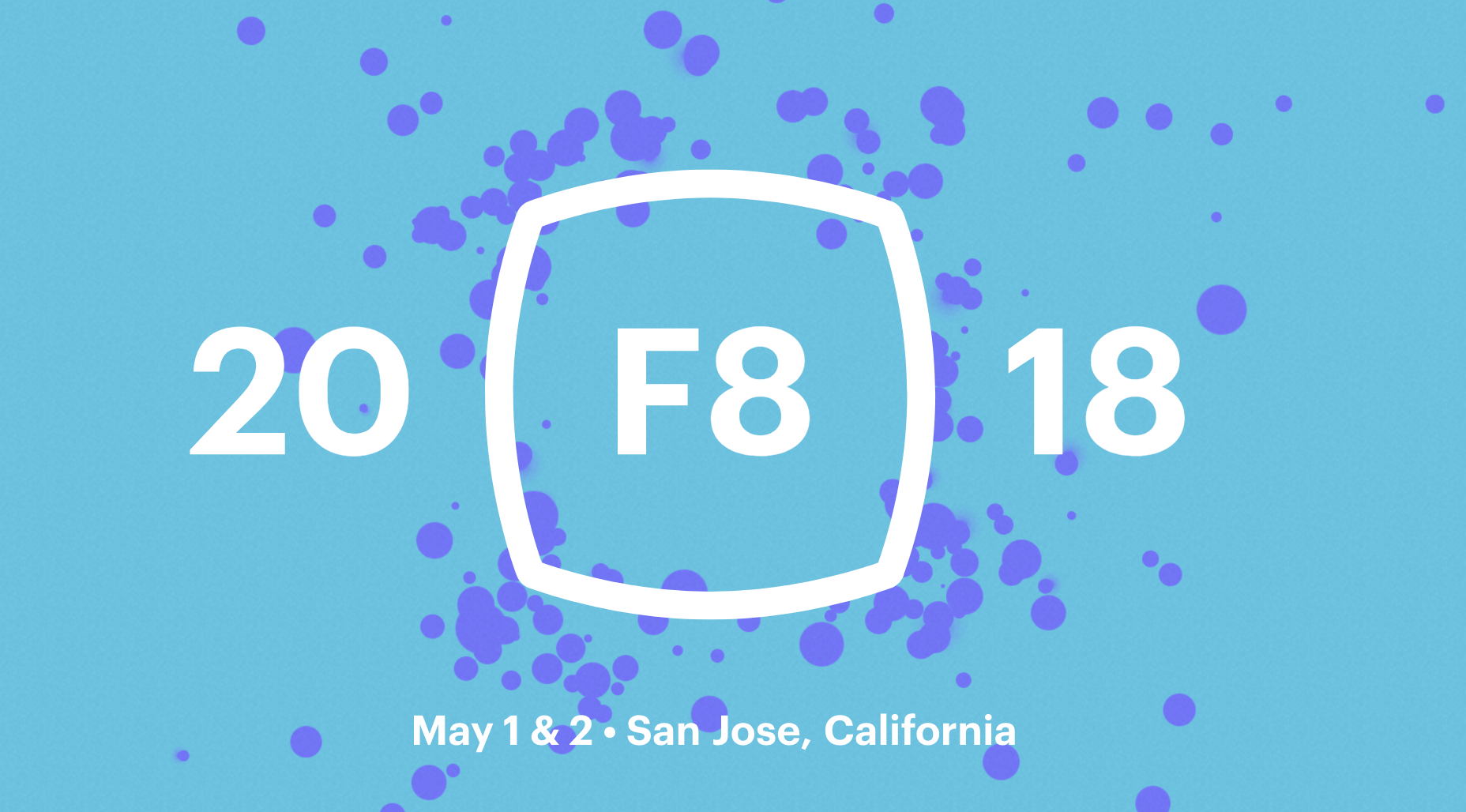 F8 2018: 5 key updates
1. Sharing to Stories
Stories are now an incredibly popular content format, so popular in fact that we may see Stories begin to rival the news feed as the default content consumption and creation method in the not-to-distant future.
As TechCrunch reported, "Nearly a billion accounts across Snapchat, Instagram, WhatsApp, Facebook, and Messenger now create and watch these vertical, ephemeral slideshows."
Instagram Stories alone has more than 300 million daily users. And as people are already using Stories share their interests, Facebook announced that it's making that experience "faster, easier and more creative."
Users will now be able to share content from third-party apps directly to their Stories. Instagram explained more on their blog:
From a sticker of your new favorite song on Spotify to action shots from GoPro, it's now easy to share what you're up to or how you're feeling by posting directly to Instagram Stories from other apps. More apps will be adding the sharing to Stories feature soon.
Here's how sharing to Stories from Spotify will look: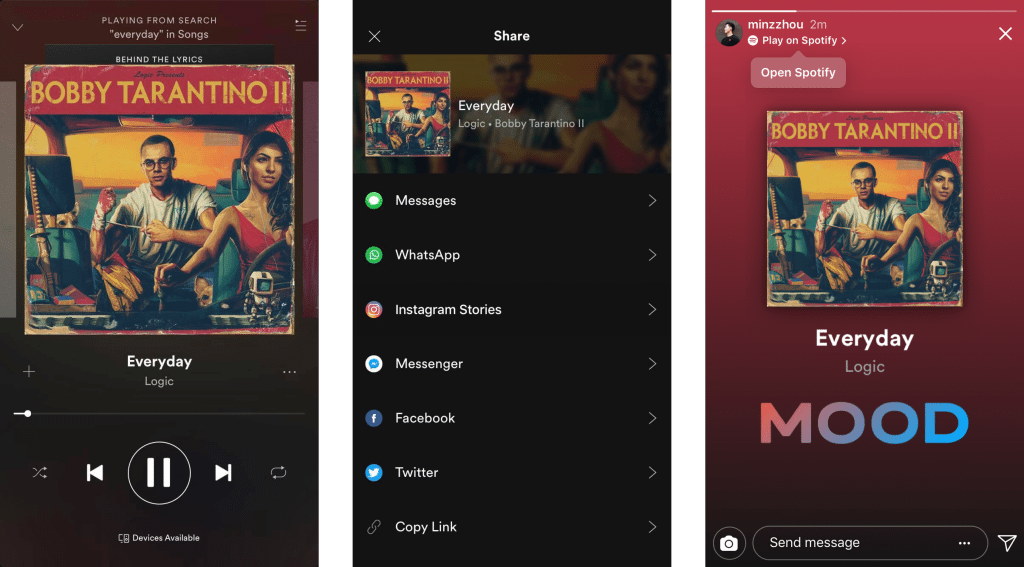 2. Groups tab coming to the Facebook app
During his keynote on day one of F8, Mark Zuckerberg shared that 1.4 billion people are now using Facebook Groups every month.
As such, Facebook is looking to make Groups a more prominent feature for app users by introducing a Groups tab, which will help users navigate to your existing Groups more easily and interact with content from all your Groups.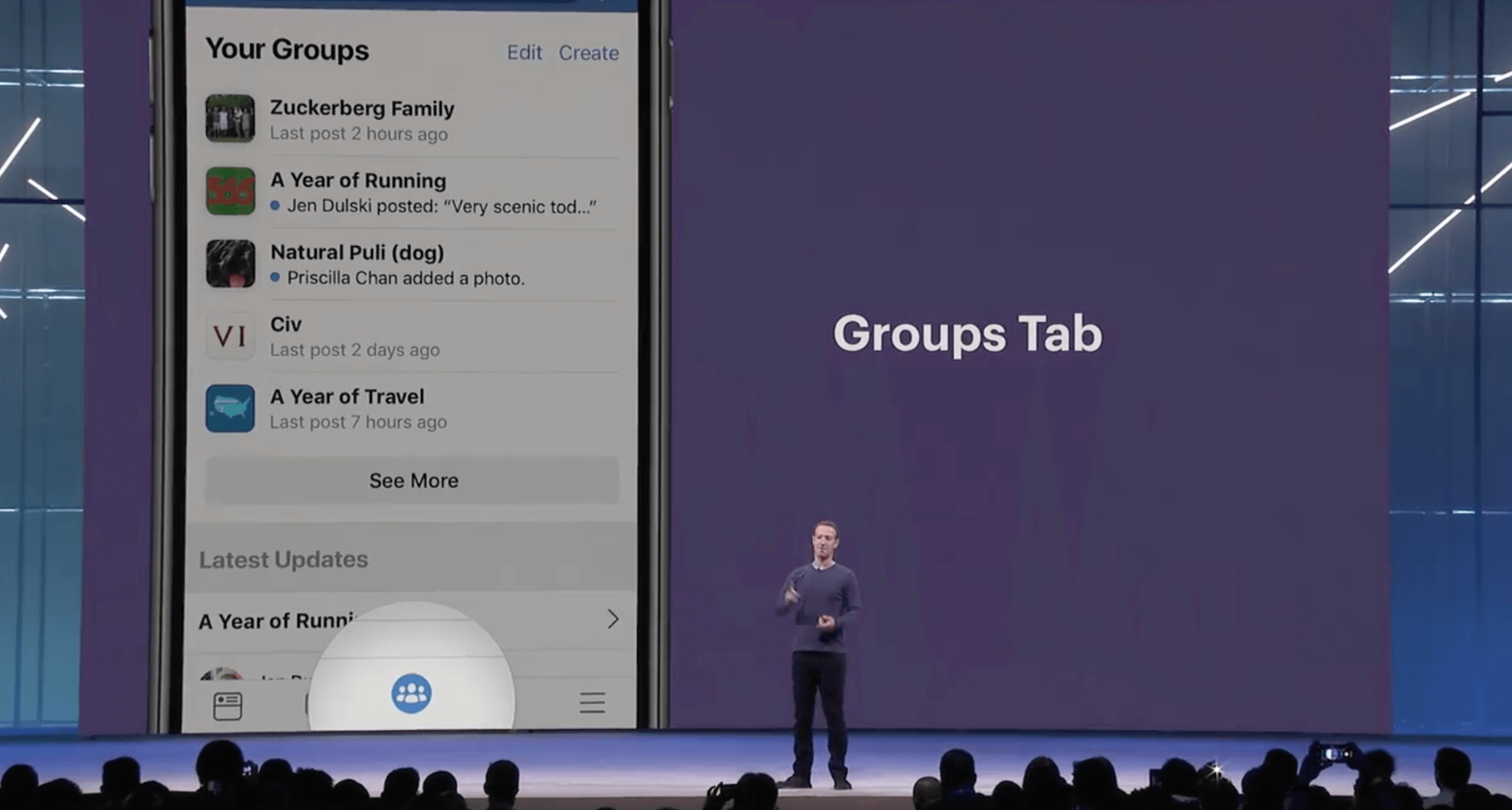 Discovery also seems to be important for Facebook with Zuckerburg sharing that "later this year, you'll be able to discover and join new groups through the tab."
3. Video chat on Instagram
More than 100 million Instagrammers watch or share on Live every day. And Facebook announced that video chat will be available in Instagram Direct in a few weeks offering both one-to-one and group conversations.
This update will enable Instagram users to experience real-time video in a smaller group, without having to broadcast publicly.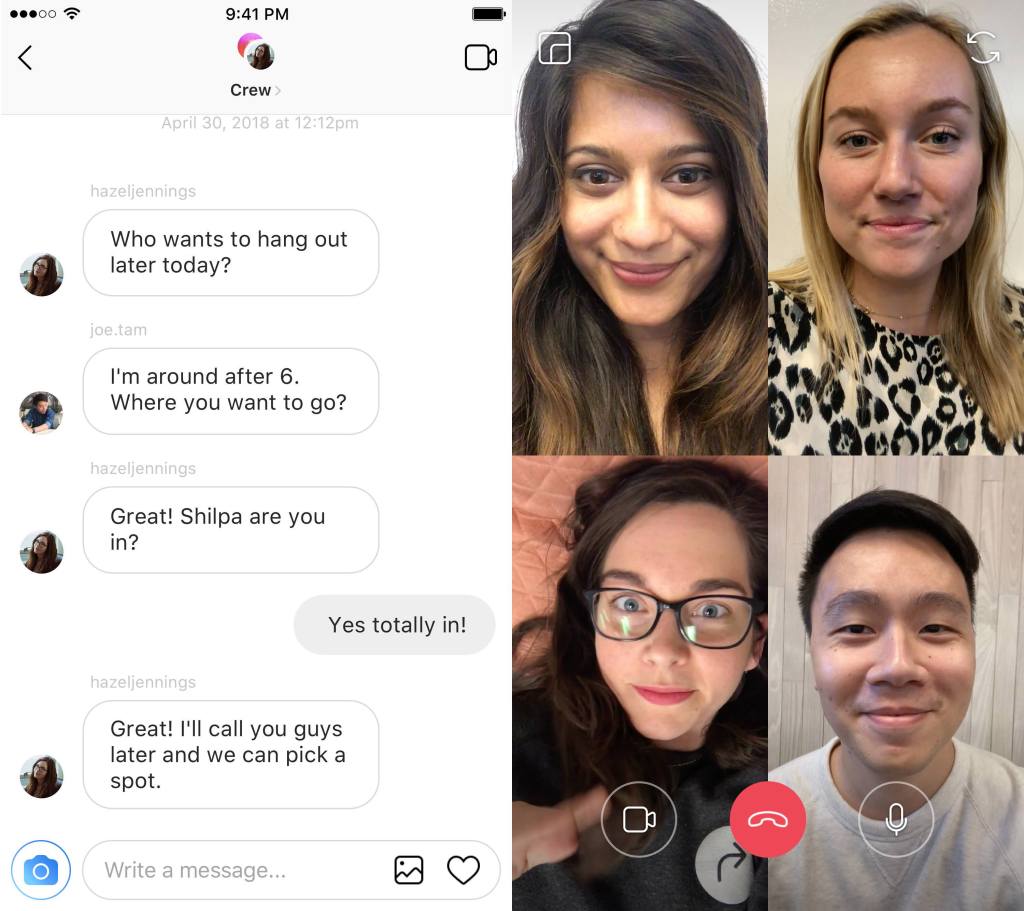 Video and group chat seemed to be a big focus during F8, with an announcement that Whatsapp will also be adding group calling in the months ahead. These updates follow on hotly on the heels of Facebook's group chat app, Bonfire, opening up for testing in late 2017.
4. Instagram's new Explore tab
Instagram will soon be releasing a redesigned and updated Explore tab that makes it easier for users to discover new content related to their favorite topics.
The content within the Explore tab will now be organized into channels enabling users to browse all of their top interests.
Here's how the new tab will look when it's rolled out in a couple of weeks: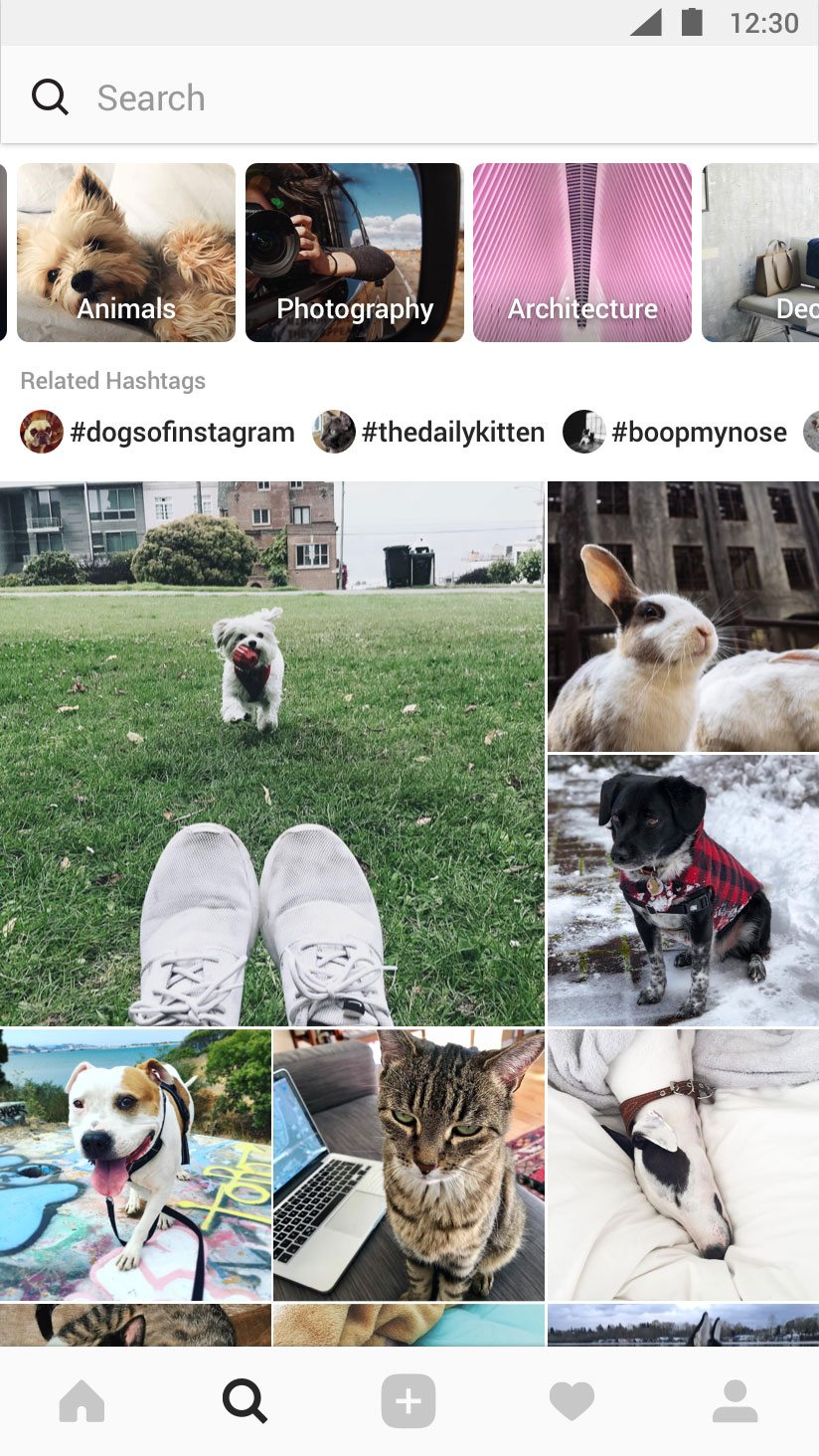 5. Messenger refresh, M translations, and AR platform
Messenger now has more than 1.3 billion users every month, and over eight billion messages are exchanged between people and businesses each month on the Messenger platform.
On stage at F8, David Marcus, Head of Messenger, shared some big announcements relating to the platform:
AR for the Messenger Platform: Messenger is testing new functionality that will give brands the ability to create AR effects and brand experiences.
Similar to Snapchat Lenses, these AR experiences will enable Messenger users to overlay 2D and 3D objects and animations on top of their image or video and then save the content to their camera roll, share in a group or one-to-one conversation, or even add it to their Story.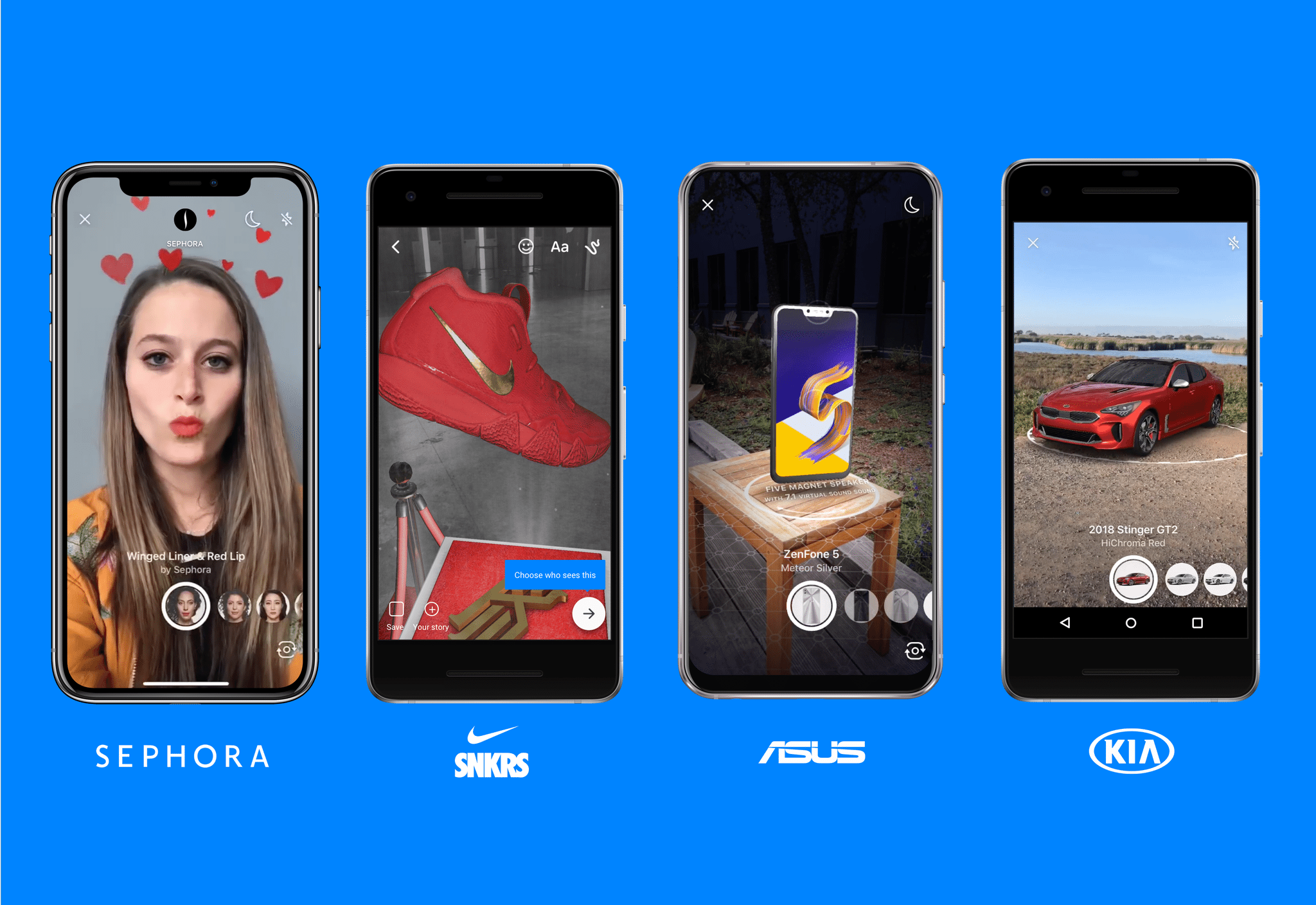 M Translations: In a bid to reduce the language barrier and make conversation on easier, the Messenger team has built an automated translation tool. When people receive a message in a language that is different from the default language they have selected in Messenger, M will ask them if they want to translate the message.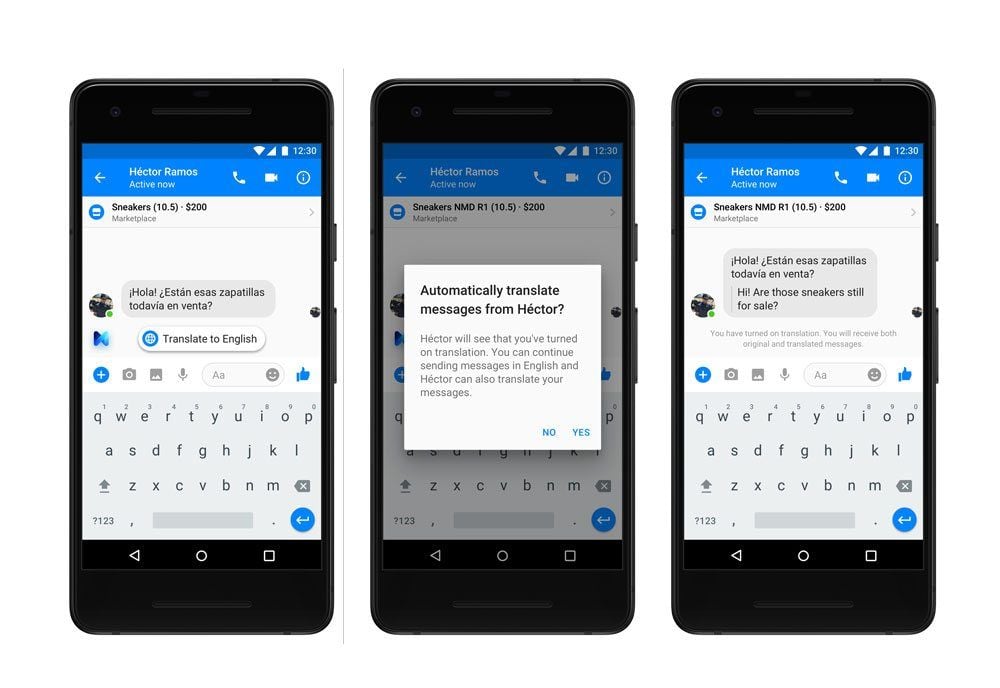 Messenger design update: When Messenger first launched, it was a simple chat app — a space outside of Facebook's main app for your private messages and group chats. But since it's launch, a Messenger has grown significantly adding games, bots, a camera, AR features — and even ads. As such, Messenger can, at times, feel a little bloated.
And during his keynote, Mark Zuckerberg announced that Messenger will be getting a complete overhaul in order to make the product much simpler, faster and cleaner.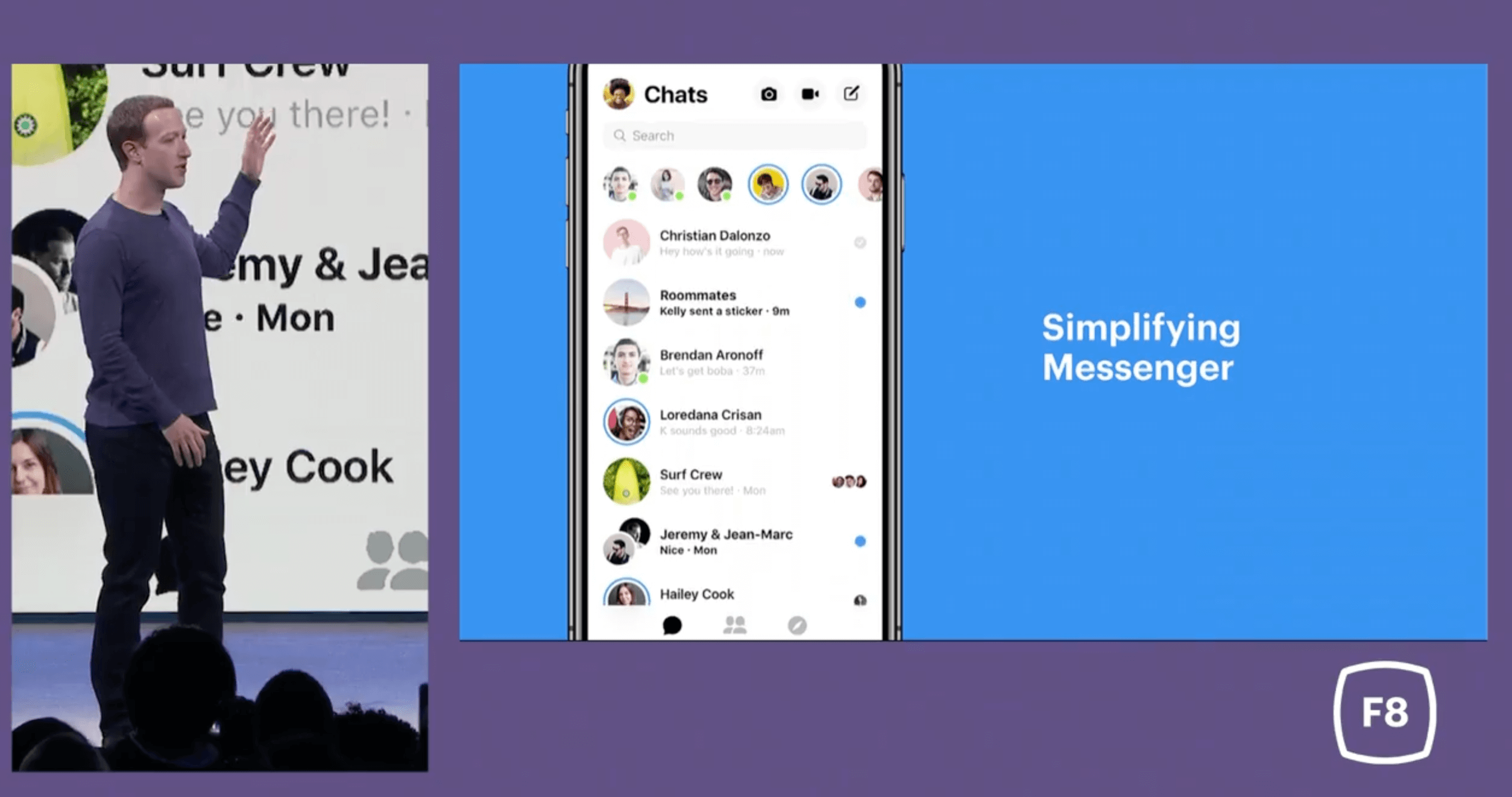 For more Facebook F8 updates, check out the below video:
F8 2018 roundup: A focus on smaller communities and a possible future away from the News Feed
This post only just touches the surface of everything that was announced at Facebook F8. But if I had to pick a couple of key themes from the conference I think they'd be:
Facebook's seeming focus on helping people to connect with others within close-knit groups or closed, private interactions
Facebook's preparation for a future without the News Feed
Through its focus on Messenger, live video calls and Groups, it feels like Facebook is beginning to shift away from encouraging users to share publicly with everyone they're connected to and instead share more personal, meaningful updates with smaller groups of people 0r one-to-one conversations.
It's no longer going to be about creating a status update and sharing it with the world. Instead, Facebook will be a place for more meaningful interactions and improving ways for friends, family and small communities to spend time together — even when they aren't actually together.
It also feels like we're shifting more and more towards Stories becoming the default way to create and consume content across Facebook's platforms.
Facebook is constantly experimenting with ways to encourage users to share more to Stories and make Stories more prominent in their main Facebook app. And at F8, Chris Cox, Facebook's chief product officer, explained that Facebook is also working to enable small communities of people to be able to share and enjoy Stories together. For example, a group of parents sharing Stories about their kids' soccer game or a group of friends creating a shared story around a concert.
During his keynote, Cox also noted that "the Stories format is on a path to surpass feeds as the primary way people share things with their friends sometime next year."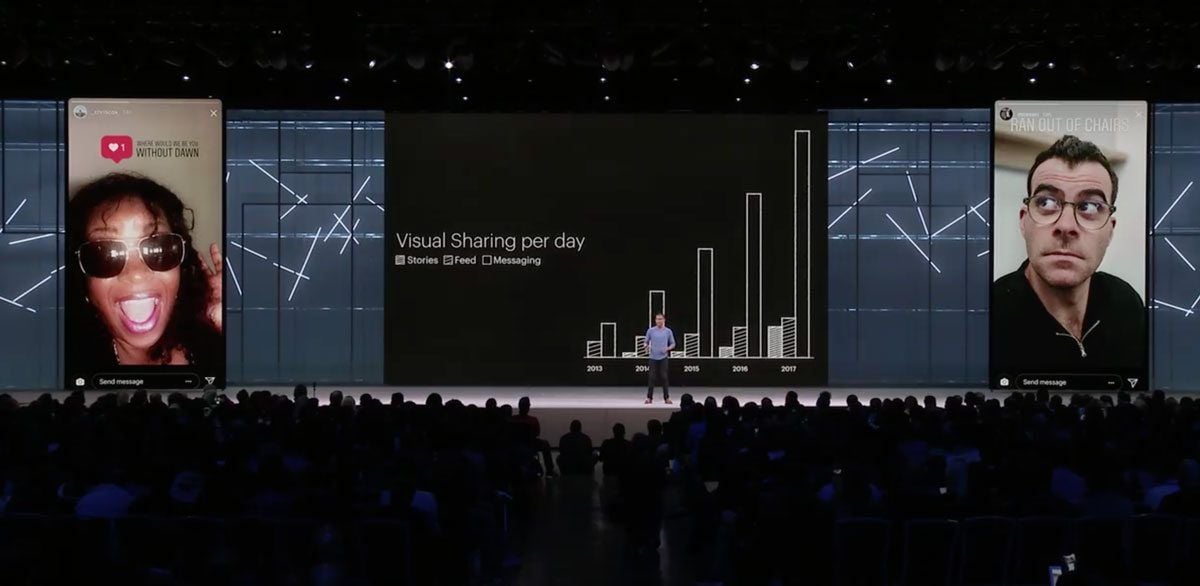 This update from Cox, followed Mark Zuckerberg's statement, during a recent earnings call, that Facebook is focused on "making sure that ads are as good in Stories as they are in feeds. If we don't do this well, then as more sharing shifts to Stories, that could hurt our business."
The News Feed certainly won't disappear overnight and it's sure to be a long goodbye. But it could be time to start thinking about what life looks like after the News Feed.
I'd love to hear your thoughts on Facebook's F8 2018. What announcements are you most excited about? And what are your key takeaways?