This team communication regarding COVID-19 is part of our COVID-19 Response Series. You can see all the messages in the series here.
Shared: March 30, 2020
Posted by: Courtney Seiter, Director of People
Title: A note on COVID-19 sick time and time off
A note on COVID-19 sick time and time off
Hi team; the People and Finance teams wanted to share a special note with you about time off during the COVID-19 pandemic.
First, Buffer's Flexible Time Off Policy remains in effect, meaning you can take as much time off as you want anytime. There is no annual cap on paid flexible time off, and sick time, personal days, and wellness days are included in our flexible time off policy.
Additionally, we want you to feel as secure as possible during these uncertain times. In the event that you become ill with COVID-19 or are caring for someone ill with COVID-19, you can take up to 12 weeks off (fully paid), knowing that your job is secure. Please do take as much time off as you need to get yourself and your family healthy again!
We always seek to exceed U.S. guidelines when it comes to time off, and continue to do so during this time. That said, it's important to be aware of the new U.S. rules during this crisis, as the Families First Coronavirus Response Act is now a new federal law that applies to Buffer beginning April 1. U.S. teammates can read more about what this means to you: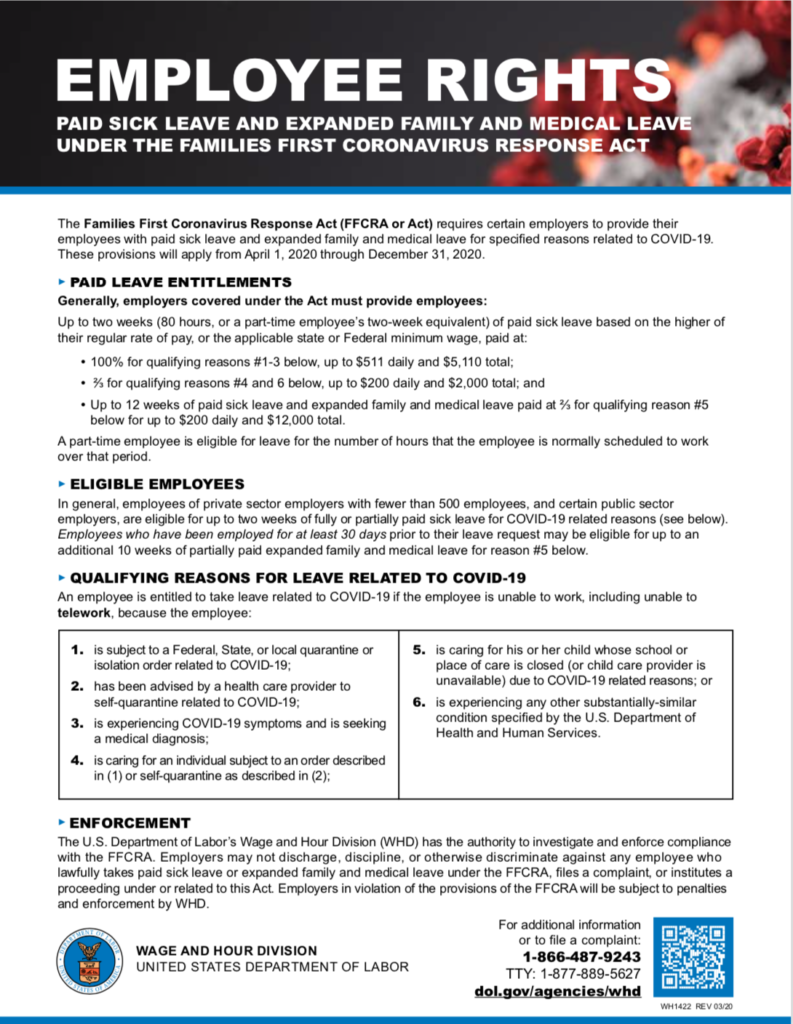 Tracking COVID-19 time off
A part of the new US legislation provides businesses with tax relief to encourage paid time off for illness or caring for loved ones with COVID-19. For this reason only, we'll need to track our team's total time off specifically for COVID-19.
If you need time off because you are sick with COVID-19 symptoms (whether suspected or officially diagnosed), or are caring for someone who is sick with COVID-19 symptoms (whether suspected or officially diagnosed), please let your lead know directly. Leads, please share that information with the People team right away.
If you're sick with any other illness, please continue to use the "Sick Leave" category in Timetastic as normal If you need time off to handle any stress or anxiety around the COVID-19 situation (we totally understand!), please use the "Personal Day" category in Timetastic. And don't forget vacation time! Also important right now.
Other flexible time
In all other circumstances, let's try as a team to lean into as much flexibility as possible with one another – even more than usual!
Feel free to take extended breaks in the middle of the day as needed to run out to take care of loved ones, get or deliver groceries, or check-in on loved ones.
If you're working with a partner or other caregiver to tag-team childcare or home schooling, ask your lead and teammates for the flexibility to move essential syncs or 1-1s around to take advantage of moments where you have additional support.
If you're on a mandatory quarantine/shelter-in-place or isolation order and need some time away from your laptop to get outside and de-stress, please take it!
Know something else we should think on or address? Let's talk!
Once again, we don't expect 100% productivity right now. If you make a little progress every day on the most crucial projects, that's great. As long as we keep communicating, lean into compassion and stay accountable to one another, I know we'll get through this. ?