This week we welcomed Brian M. Roff (BMR) to the Buffer team! I just hit send on an email to let the whole team know that BMR has accepted our offer and is now on board full-time at Buffer.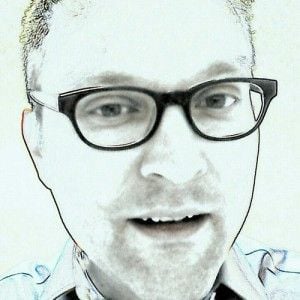 BMR has recently crossed his 45 day mark in the intro period.*
BMR is joining the Buffer team from Massachusetts. BMR has become a core part of the Happiness team serving customers with speedy and delightful responses to emails and Tweets. He also has paved the way on some recent initiatives that are taking our support to new levels.
As one of our customers recently demonstrated with this reply, BMR is making both the Buffer team and our customers happy.
"Thanks so much Brian! First off, your rapid response was a joyful surprise. I appreciate that AND the service. Great communication in terms of "connectedness." I'm really left with the feeling that you are there for me….I mean RIGHT there. The issue wasn't that big of a deal…and I think I actually have the hang of it, but again, your response makes me love Buffer even more!"
You can follow BMR on Twitter @BMRideas and also read his insightful blog posts at http://bmrideas.wordpress.com/.
*A little about the intro period: Everyone who starts at Buffer is at first a contractor for 45 days. We see that time similar to a dating period. The reason for this is actually quite simple. It always felt a bit odd to me to make a full commitment after a few interviews for someone to start full-time. Instead, we felt it's better that the company and the new person on the team both get to know each other quite a bit beforehand. During that intro period, we place a special focus on looking for culture fit and alignment with the Buffer values.