Editor's note: This is a multi-part series chronicling the journey of Buffer's data analyst, Matt, as he and his wife and two dogs journey across America in an RV while remote working. Check out part one here!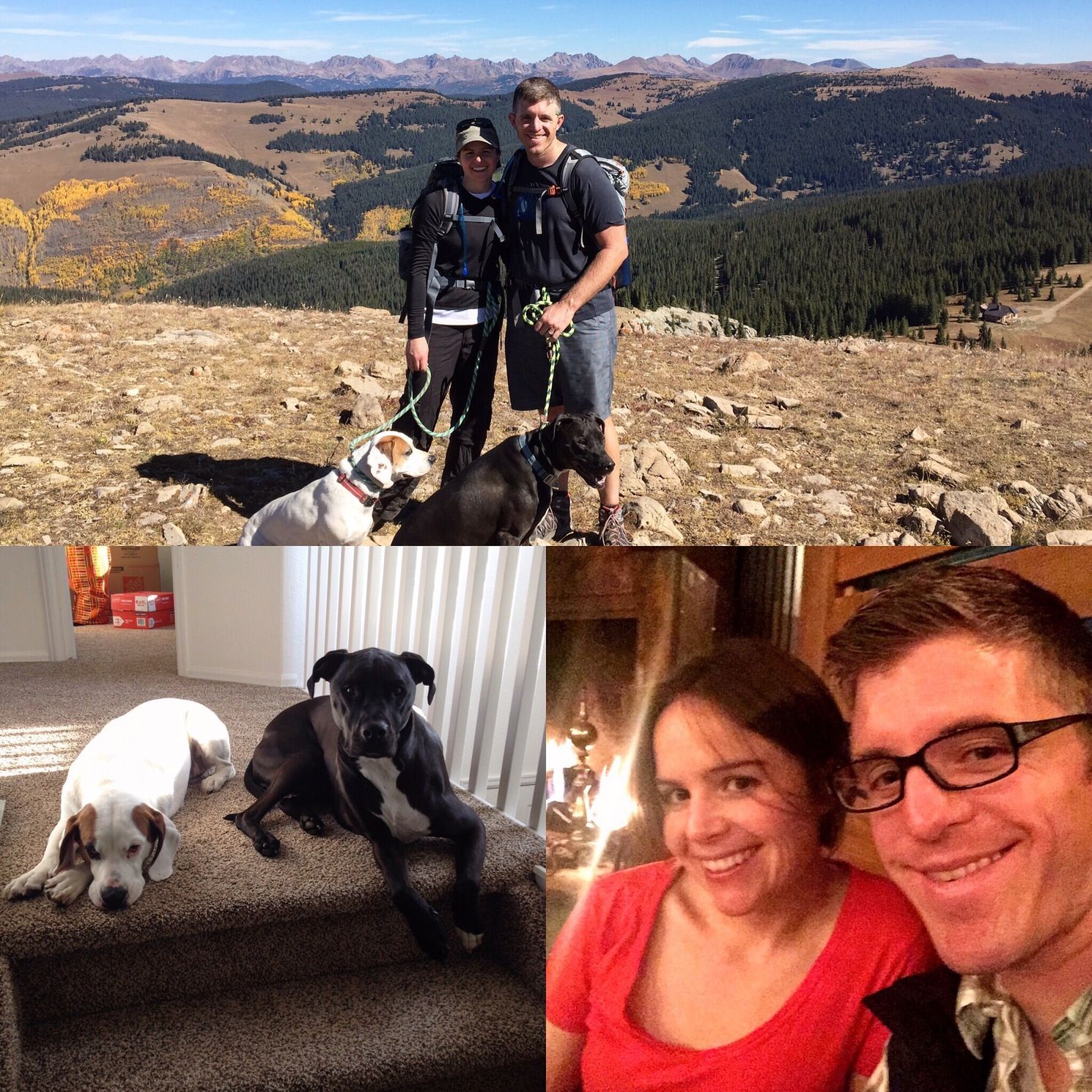 Hello from the road!
I shared a bit in Part One about how a random "what if" question over a bottle of wine on the porch of our home in Boulder, Colorado spawned a total uprooting of our suburban life.
Now myself, my wife, Jenna, and our two dogs are out on the road, traveling the United States in an RV.
We launched on October 7 and have already covered ground from Colorado to Utah to Arizona. We plan a few weeks in advance, always keeping things fluid.
All of our in-depth planning has really paid off! We've found great reliability in our internet connection and established a good rhythm in traveling on weekends so we can work during the week.
In this post, we wanted to dive into the details and share all the logistics we've thought through to get this far. From trailer to truck to solar to wifi, we've had a lot of big decisions to make!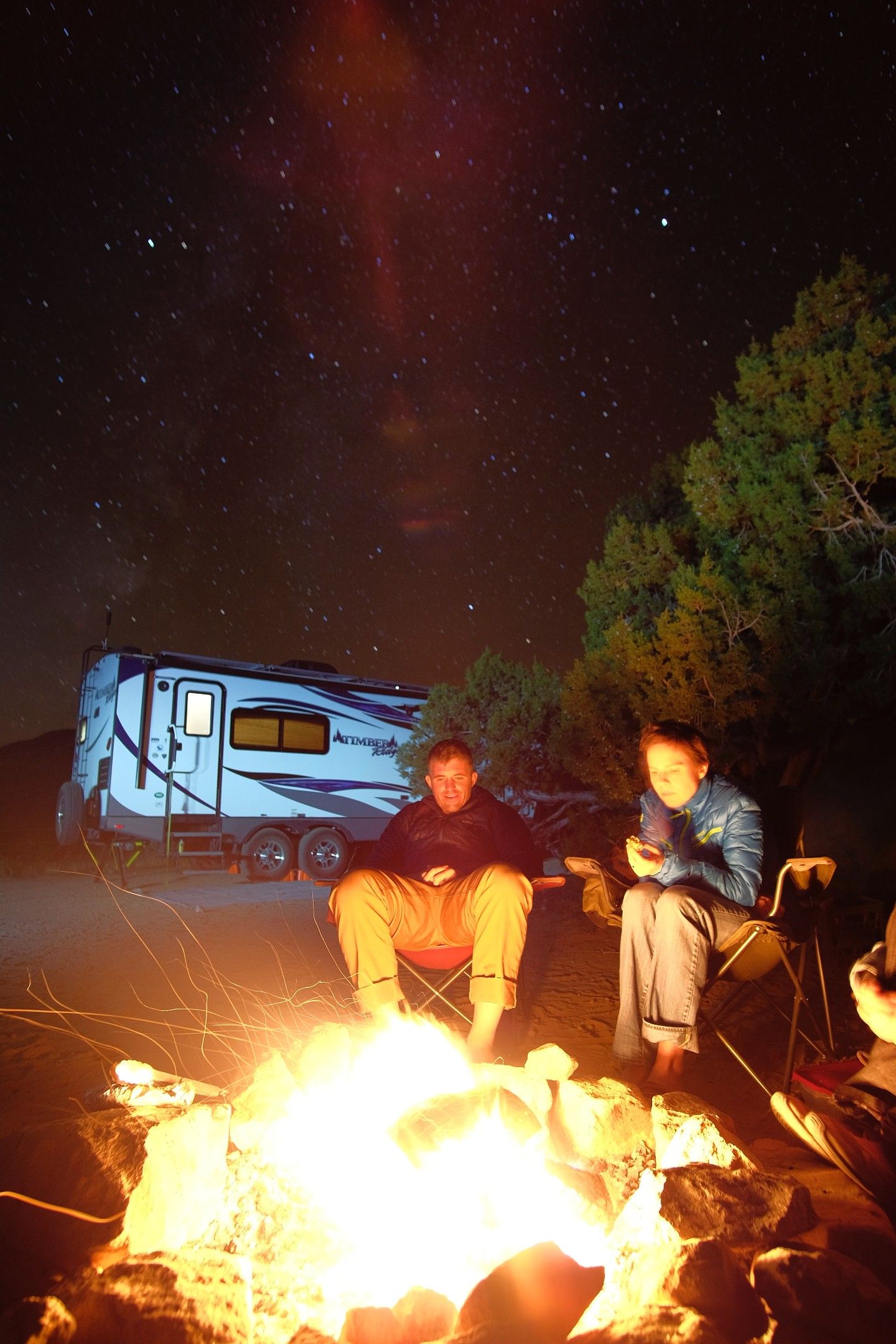 (photo credit Tim Lucking)
Finding our new home: The trailer search
Let's start with the most important piece: Our new home!
We researched and evaluated dozens of van, trailer and truck, and RV combinations; everything from a custom converted cargo van to a class A motor home.
We spent the 4th of July weekend in a 28-foot Airstream rental as a test, and we loved it! It had an undeniable aesthetic charm, a great layout, and the craftsmanship on the finishings and interior was amazing.
But once we looked past the shiny surface, we realized we might be happier with a truck and trailer setup.
Specifically, we were looking for a trailer that met a few additional requirements:
Well insulated, both for mitigating how much we run the propane furnace, and for keeping the trailer from turning into an oven in warmer months
Good ground clearance, as we like having the option of going off the beaten path
Large fresh water tanks and grey water tanks so that we could be off the grid and not have to manage tanks filling/emptying during the work week (ideally, they could go even longer)
After searching high and low (including even a flight down to Yuma, AZ to look at a trailer), we finally settled on a 2016 Outdoors RV Manufacturing Timber Ridge 240RKS. It has excellent insulation, a great floor plan for our preferences, and large holding tanks.
Here is a video tour of our setup:
Next up: Finding the perfect truck to match
We decided that we would pick a truck to match the needs of whichever trailer we settled on.
We have never been "truck people," so it took a lot of research to figure out what what might be the right thing for us.
We looked up everything from "what's an exhaust break, and why might I want one?" to "what's the relationship between payload capacity, tongue weight capacity, and towing capacity?"
Through all the research on trucks, we felt like slightly used 3/4-ton or 1-ton used diesel truck would suit our needs well.
After test driving a couple used trucks, a Chevy dealer offered us a great deal on a new 2016 Chevy Silverado 3500 diesel crew cab. It was definitely more truck than we were initially planning on getting, but it met all our needs and was sure to handle many miles of towing.
Our travel setup was finally complete! We named these two important elements after "characters" from the best-selling book (and Buffer favorite!) The Martian:
The truck is now known as "Rover," and we call the RV the Hab. We knew we'd want to share this journey and have been documenting things so far at www.roverandthehab.com.
Here's what our setup looks like out in the wild: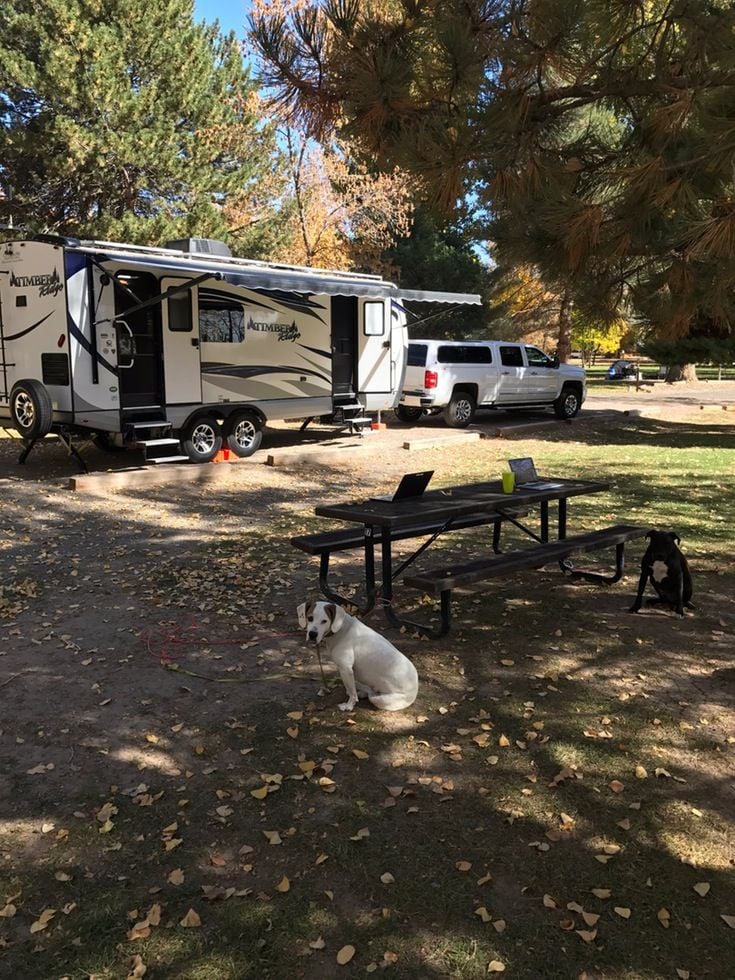 One more decision: Picking a solar energy system
Even with the Rover and the Hab in place, one more big detail needed settling.
The solar energy system is the linchpin that everything else relies upon – and choosing it was another "Oh wow, this is really happening" moment.
We could always run a generator to get power, or go to an RV park or campground with plugins, but we knew we would be the happiest with the flexibility to be self-sufficient. A solar energy system would allow us not to worry about how much gas is left for the generator or whether where we are going next has reliable electric plugs.
We worked with Marvin at PrecisionRV, an expert in high capacity solar electrical systems for RVs, to modify the Hab with a 600 amp hour Lithium battery bank, 960 watts of solar panels, and a hybrid inverter.
Now we have reliable power for our internet access and computers, the ability to go a day or two of clouds without running the generator, and maximum flexibility on how to supply our power needs, should we need to supplement the solar.
Even more details: Internet, appliances and more
A few other logistics we felt it was important to consider before we got started:
Internet: Our primary internet connection would be via cell data, with two different carriers, Verizon and AT&T. The AT&T plan would be a backup for signal coverage, and is also our existing phone carrier. We would install a cell booster, which would provide a stable, powerful signal where there wouldn't otherwise be one. Also, we would always be aware of the nearest coffee shop and other accessible wifi as a 3rd level backup. Staying connected has been a top priority and is working well so far!
Travel: Location moves are done on weekends, minimizing any travel disruptions to normal work. We want to be in one spot/area for a few weeks to a few months, allowing for ample exploring on multiple weekends and less time spent moving around.
Planning: Each location we visit would be thoroughly planned out, with internet connection being the most important parameter (both cell coverage and signal strength, as well as the nearest backup internet locations like coffee shops.)
Productivity: The RV has a queen bed, AC, blackout shades, and will be really well insulated (both temps and noise) to minimize sleep disruptions and affect our productivity.
Appliances and comfort: Our system allows normal use of fridge, microwave, air conditioner, wifi, computers, etc. day in and day out, with a generator for backup. Basically, we are able to live our normal lives, just in a bit smaller space.
Setting up camp: Where we'll be setting up: A combination of campgrounds, RV parks, National Forest land, Bureau of Land Management land, national parks, friends/relatives' land, etc.
Sanity: What if we feel a little too cramped in the truck and trailer? We decided that if the RV starts to feel too closed in, it might be time to get an Airbnb for a few days/weeks.
One big "Odyssey of the Mind" project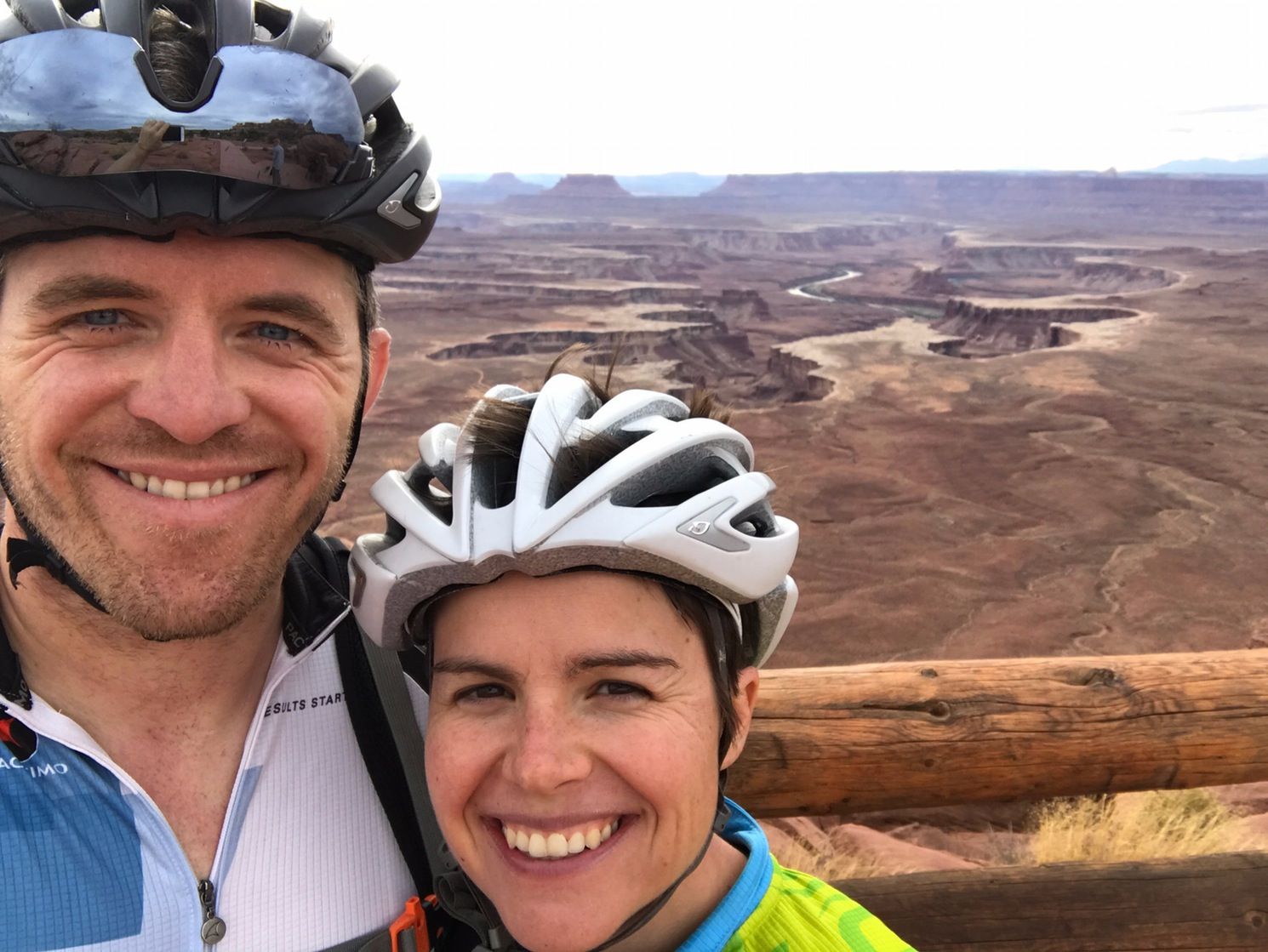 We did a lot of research, but there really wasn't a way to know for sure if we would actually like living in a trailer until we took the leap and went for it.
In a way, though, this was what I was most excited about. We have learned through this last year that some of our best personal growth comes from leaning into the unknown and just figuring things out.
"I think part of the fun of this lifestyle will be improvising and coming up with creative solutions when things inevitably break and we have to rely on ourselves to fix them," Jenna said. "When we were younger, both Matt and I participated in Odyssey of the Mind competitions, which is a program that encourages out-of-the-box thinking for all sorts of different problems. I kind of view this as one big Odyssey of the Mind project!"
Does the road call to you? Additional RV-ing research
We have done quite a bit of research, on both the lifestyle and technology to be digital nomads from the road, not to mention the actual truck and trailer setup. We thought all this info might be handy for anyone else who is interested!
Other RV nomads
Here are some of other RV'ing digital nomads that we have found and used as resources:
Tech resources
Follow our journey
If you are interested in following along on our crazy adventure, feel free to follow us at:
We're excited to share more of our adventures in future posts!
Over to you!
Are you a digital nomad? Have you worked from an RV or campsite? Up for sharing your motivations for taking the plunge? We'd love to hear from you in the comments!