Even though Twitter has introduced an algorithm to its timeline, most of the tweets we see on our timelines are still displayed reverse-chronologically.
This means that tweeting at the right times can help you reach and engage more followers.
But as social media managers, you most likely don't have the time to wait around and tweet at specific times of the day. Here's where scheduling tweets come into play.
Let's go through why you should schedule tweets, how to schedule tweets, and what to know while scheduling tweets.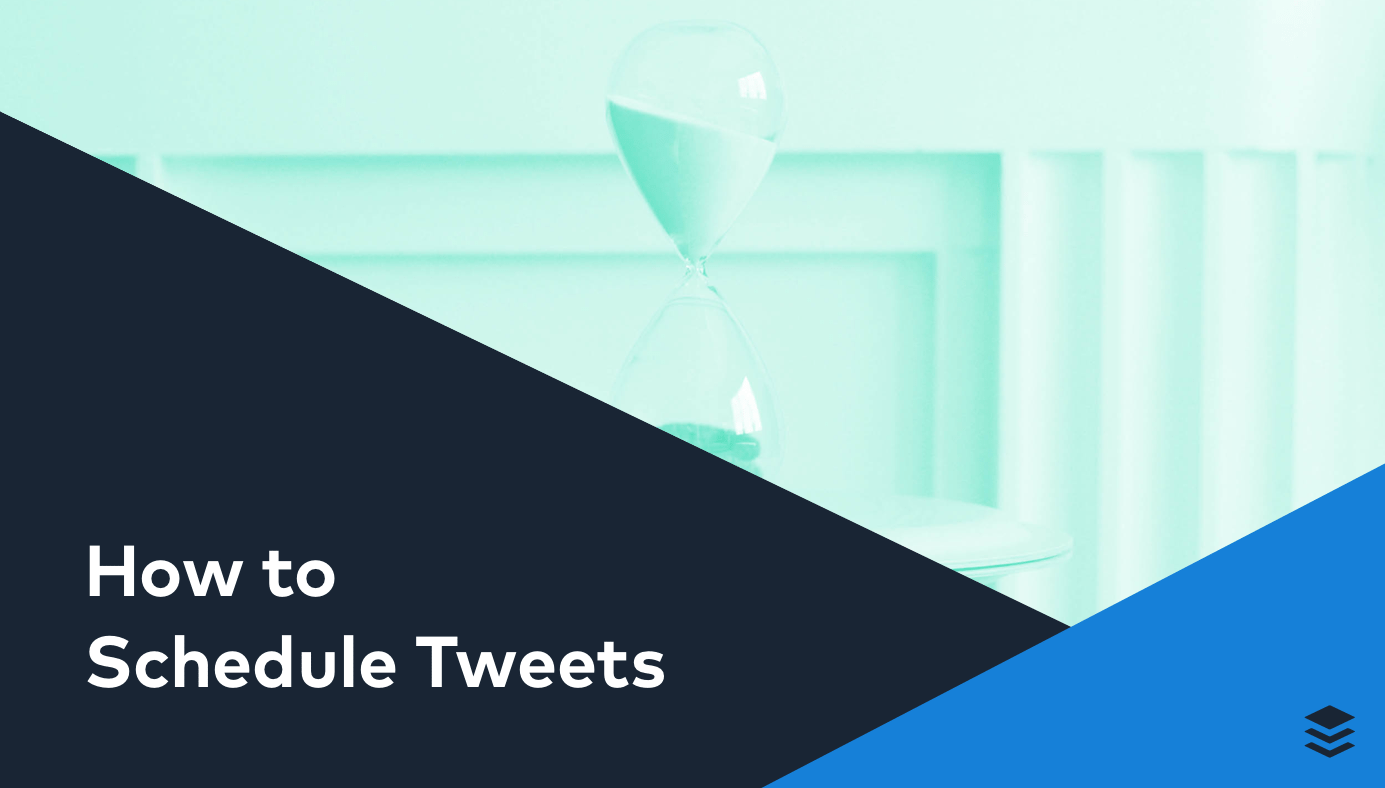 Buffer can help you with Twitter scheduling, managing multiple Twitter profiles, and more. We would love for you to give it a try and see the difference.
Why schedule tweets
If you are new to scheduling tweets (or social media posts in general), you might be wondering, "Why should I schedule my tweets when I can just tweet normally?"
Here's why.
1. Keeps you productive
One of the top benefits of scheduling tweets is to help you be productive.
Think about how often you tweet. We used to tweet up to 14 times a day! On top of tweeting, we also post to Facebook, Instagram, LinkedIn, Pinterest, and Google+. Imagine crafting and publishing every tweet just when we want to tweet. We'll have to stop whatever we are doing at that moment to tweet.
In an eight-hour day, we'll be "interrupted" almost every half an hour!
And science tells us that such interruptions are terrible for our productivity and quality of work. Every time we switch between tasks, we take about 10 to 20 minutes to disengage from the first task and move on fully to the second task
1
. If you tweet 10 times a day, that's up to three hours of productive time lost!
2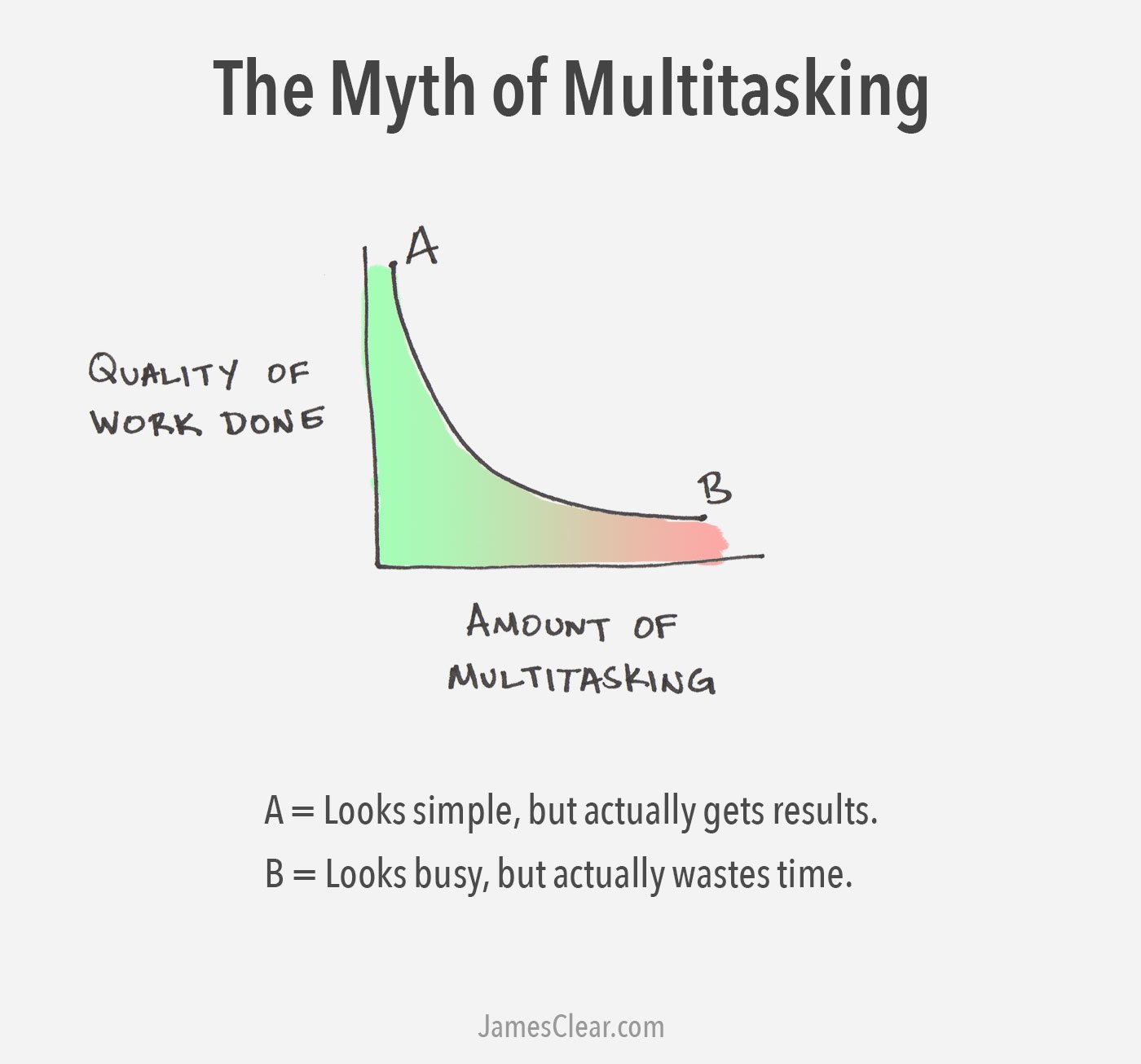 By scheduling your tweets, you can batch your content creation together to increase your productivity and content quality.
2. Ensure quality and consistency
Besides making you productive, the other key benefit of scheduling tweets is to ensure the quality of your tweets and to maintain a consistent presence on Twitter.
Scheduling tweets is essentially planning ahead.
When you plan in advance, you can better stick with your social media strategy than tweeting on the spot every time. For example, you could plan and schedule all your tweets for the week every Monday. By batching the content creation tasks together, you can create better content and be more productive (as explained above).
Scheduling tweets is also great if you have an upcoming campaign, which you want to use Twitter to shout about. While you are planning your promotion, you can create and schedule all your tweets in advance. When comes launch day, you don't have to panic or worry about your social media promotion. Your tweets will be posted smoothly at your chosen times.
That's what we recently did when we launched our Instagram direct scheduling feature.
3. Reach a wider audience
Finally, if you have an international or regional audience, you can reach more people at various time zones by tweeting at different times of the day.
Even if you are a local business, your audience is likely checking Twitter at various times of the day rather than during working hours only. They might be scrolling through Twitter during their morning and evening commutes or while watching the TV after dinner.
You could either be on standby during those times to publish your tweets. Or you can schedule them, sit back, and relax!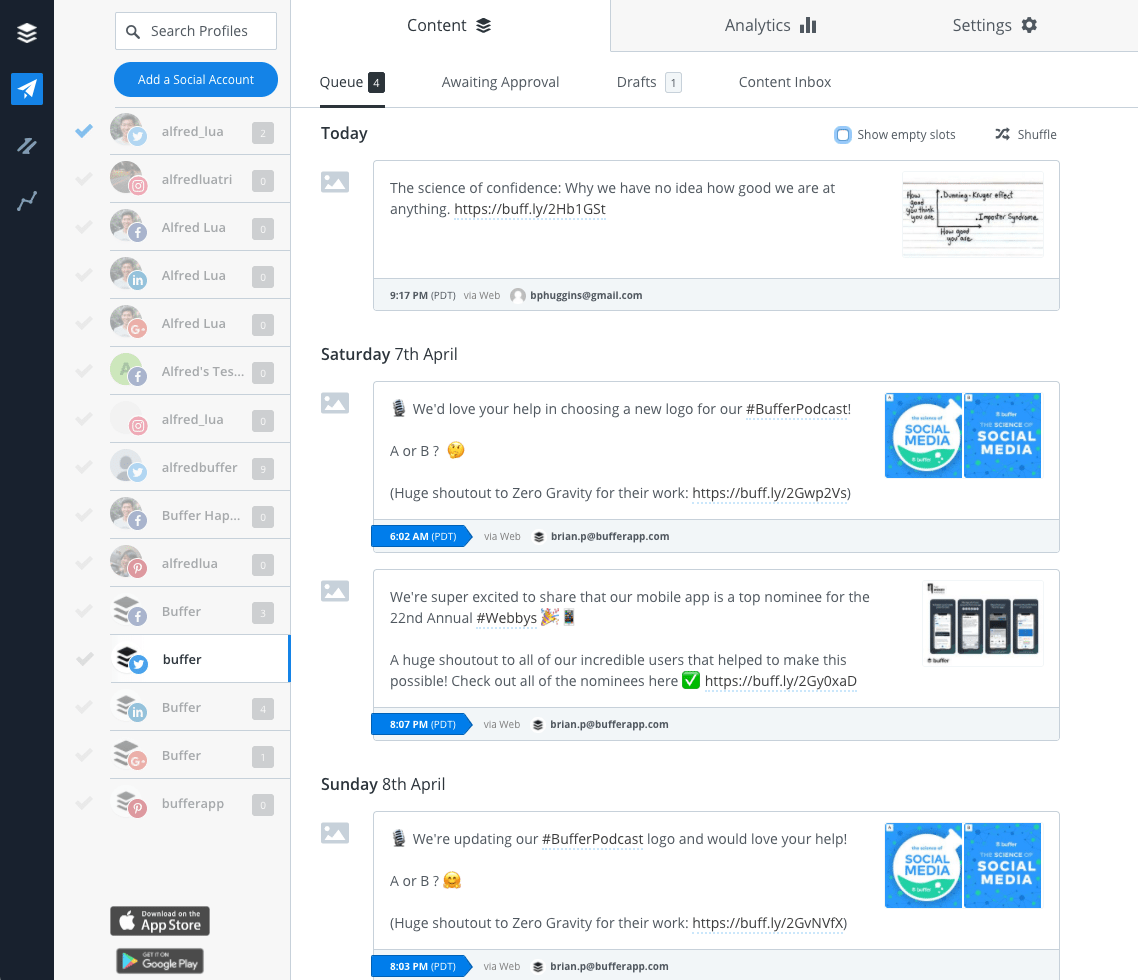 There's more. Since you can tweet at various times with minimal effort, you can easily experiment with different posting times to find your best times to tweet.
If you are convinced by the benefits of scheduling your tweets, let's go through how you can schedule your tweets to maximize your results.
How to schedule tweets with Buffer
How to schedule tweets in four simple steps
Go to your Buffer dashboard
Select your Twitter profile
Craft your tweet
Schedule your tweet
1. Go to your Buffer dashboard
Once you've signed up for Buffer and connected your Twitter profile, you'll be brought to your Buffer dashboard. Here's an example of how it'll look like: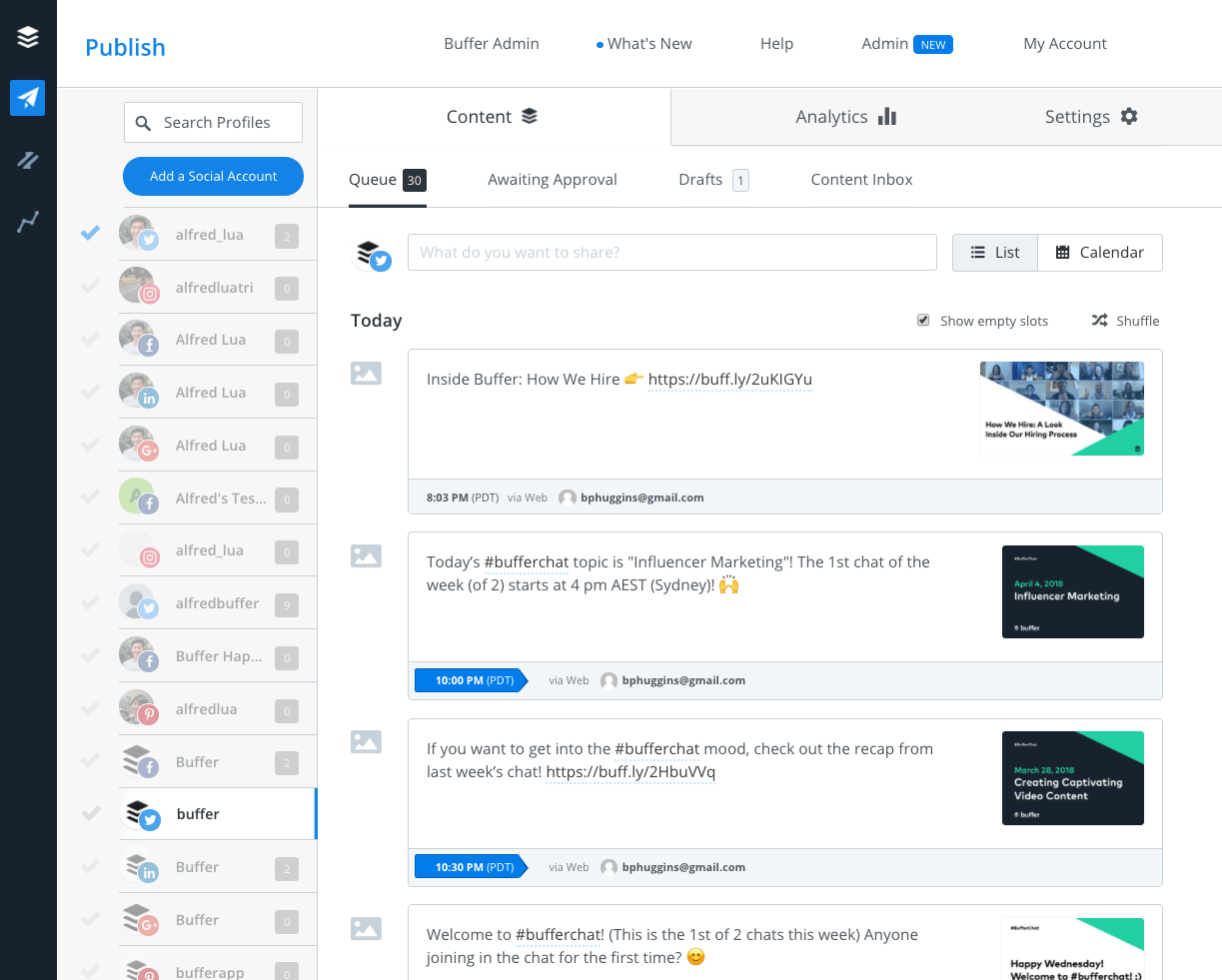 2. Select your Twitter profile
Next, select the Twitter profile you want to post to, in the left-side column and click on the composer ("What do you want to share?"). A popup where you can craft your tweet will appear.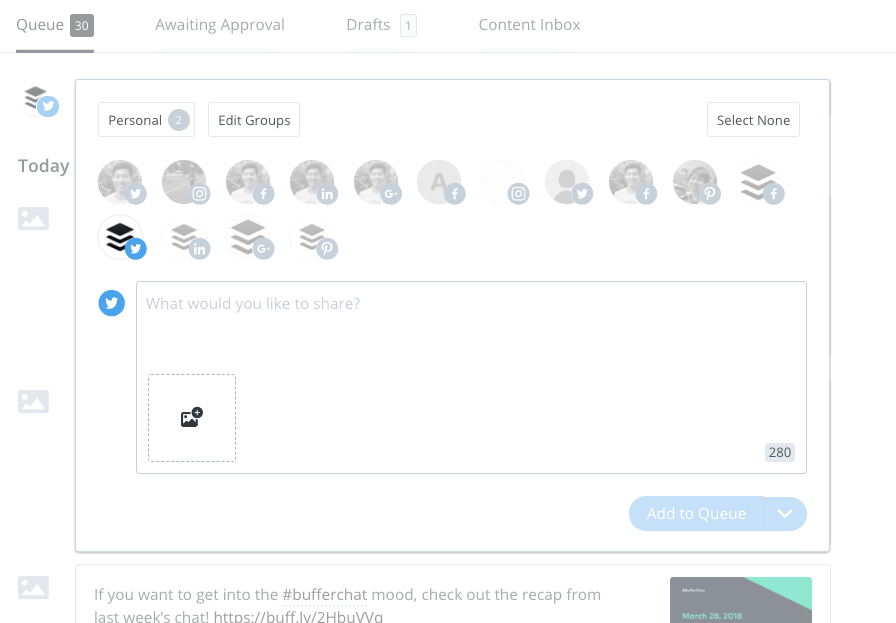 If you want to create scheduled posts for multiple profiles at once, you can select them by clicking on the respective profile photos. For example, you can create schedule posts for your Twitter profile, Facebook Page, and LinkedIn Company Page all at once.
If you have multiple Twitter profiles, however, you won't be able to create scheduled tweets with the same message for them at the same time. This is in line with Twitter's recent efforts to reduce spam.
3. Craft your tweet
The next step is to craft your tweet.
Instead of simply having text for your tweet, you could add multimedia to make your tweet more engaging. Here are some ideas and examples:
Add videos to your tweet. According to Twitter, videos are six times more likely to be retweeted than photos and three times more likely to be retweeted than GIFs
3
.
Add links to your tweet. If you want to drive traffic to your website or blog, you could add the link to your tweet. When you add a link to the Buffer composer, we'll automatically pick out and suggest images from the link so that you can quickly add them to the tweet.
Add an image (or images) or a GIF. Tweets with an image or a GIF tends to stand out more in the timeline, compared with tweets with just text. HubSpot found that tweets with images received 18 percent more clickthrough, 89 percent more likes, and 150 percent more retweets
4
. (And yes, you can share a GIF on Twitter with Buffer!)
Create a list. With 280 characters, you can now easily create lists like the one below. (Emojis are a bonus!)
4. Schedule your tweet
Once you've crafted your tweet, you are ready to schedule your tweet. With Buffer, you have a few scheduling options:
Schedule Posts: Schedule the post for a specific date and time
Add to Queue (default): Add the post to the next available posting time on your posting schedule (at the end of your queue)
Share Now: Share the post immediately
Share Next: If you are on one of our paid plans, you can add the post to the top of your queue and have it published next.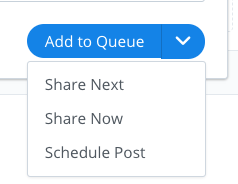 Here's how it looks like choosing a specific date and time for your tweet (especially handy for events, promotions, and special occasions).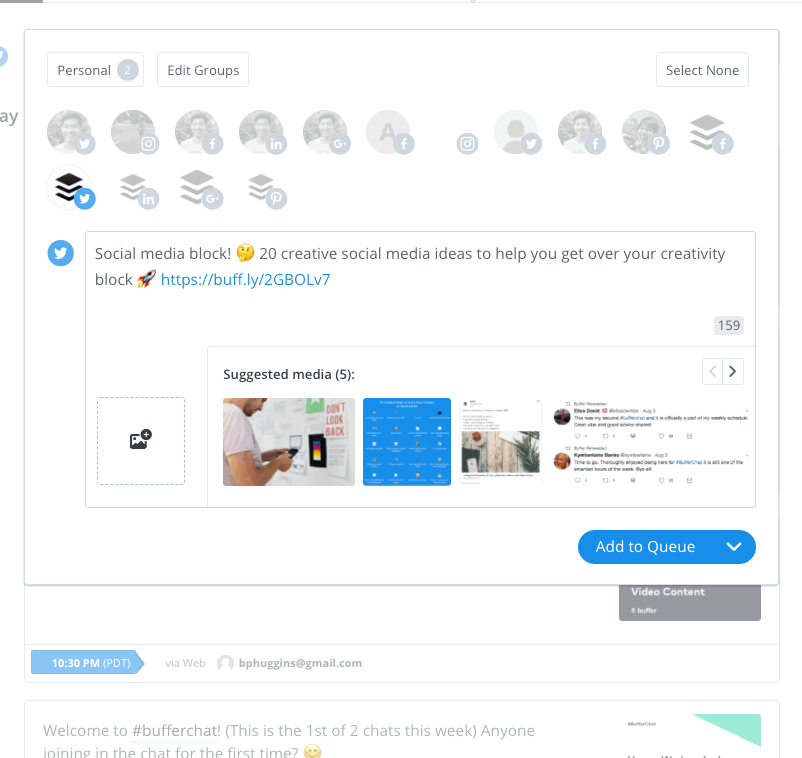 Yay! You have just scheduled a tweet!
Bonus: Buffer browser extension
You can also create a tweet via the Buffer browser extension. For example, whenever you see a great article that's relevant to your Twitter followers, you can click on the Buffer browser extension button and immediately schedule that article as a tweet.
Here's how the browser extension looks like:
If you prefer not to use a social media management tool like Buffer, you can still schedule tweets using Twitter or TweetDeck. Here are two guides, by Twitter, on how to do that:
3 quick tweeting best practices
Best time to tweet
With Buffer for Business's Overview Report, you get a chart that shows you a breakdown of the engagements you earned, by the hour, for all the tweets sent in the selected date range. These are the times that your followers are engaging with your tweets, which could be your best times to tweet.
Experiment with them and see how the tweets perform.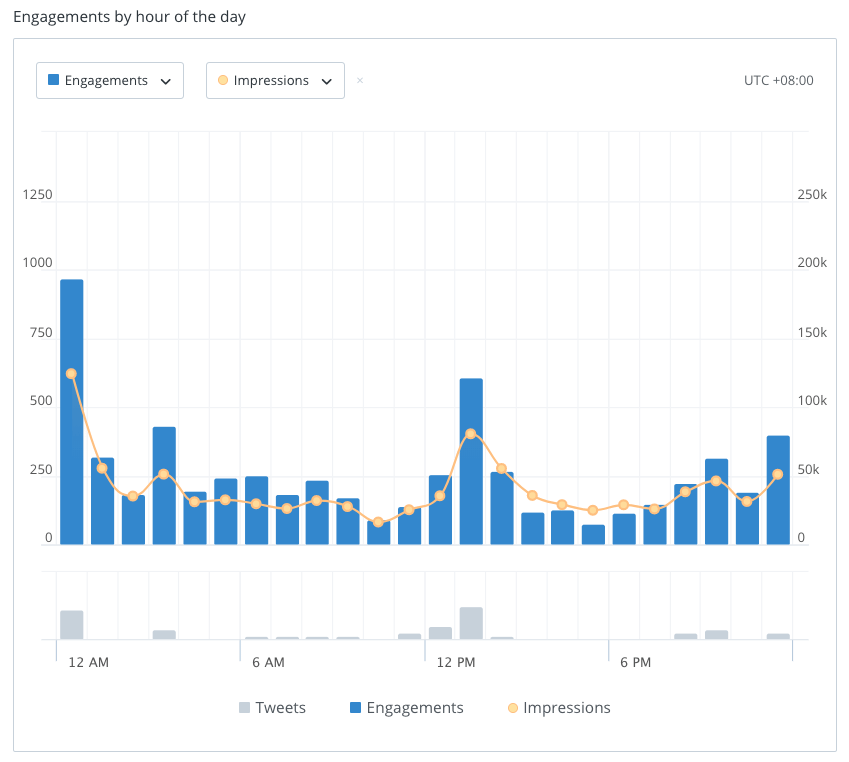 You can also use free Twitter tools like Followerwonk to find your best times to tweet:

How often to tweet
Here's the deal: there likely isn't a universal optimal frequency to tweet for every business.
CoSchedule looked at 12 studies on social media posting frequency and the recommendations ranged from three tweets a day to 50 or more a day! We used to tweet 14 times a day and have recently cut back to about three tweets a day.
The advice I would offer is to experiment this yourself. Here are a few things to consider while testing:
How much time do you have? If social media is your full-time role, you might have the time to tweet 10 or more times a day. (Don't forget about the other social media networks your brand is on.) If you are a business owner with only an hour a day for social media, then tweeting less often (e.g. three times a day) will be fine.
What is your goal? Do you want to maximize your impressions or engagement? Pay attention to how they fluctuate as you change your tweeting frequency.
Are you putting out quality content? Or are you tweeting just to hit the frequency you have set? If you are sharing quality content, your follower count and engagement should increase over time. Otherwise, it might be great to examine what you have been sharing.
Schedule but be aware
Finally, even with all the benefits of such automation, you shouldn't just schedule and forget. There are two main reasons for this.
One, as with most social media algorithms, engagement can help your tweet reach more people. When people reply to your tweets, it's also great business practice to respond as soon as you can.
Two, as mentioned at the start, Twitter is all about being real-time. In times of tragedy, natural disasters, or crises, it'll be wise to check if your scheduled tweets might be (unintentionally) insensitive to the situation and consider pausing your posting. (Buffer has a nifty feature to pause all your scheduled posts for each social media account.)
At Buffer, we consider three key factors in such situations:
Scope: How significant is the damage? How is it affecting the world and our audience?
Location: Where is the tragedy/incident? Is our audience affected by it? How would our message affect people in these areas?
Details: Do we have all of the facts? Who is reporting the information? Where, when, how did it happen? Is there something we need to communicate ASAP?
Overall, we default to pausing our social media queue — especially for Twitter — when in doubt.
Over to you: What do you think of scheduling?
As the Twitter timeline is mostly reverse-chronological, publishing tweets at the right times is key to reaching your audience while they are online. A simple way to do that is to schedule your tweets. Using a social media management tool (or Twitter itself), you can plan and schedule your tweets in advance to maximize your reach and engagement.
What do you think of scheduling tweets? Do you have any concerns about scheduling tweets? If you have, I would love to discuss them with you in the comments section below.
If you would like to see how scheduling tweets can help you with your Twitter marketing, we would love for you to give Buffer a try and see the difference.
—
Image credit: Photo by Eddie Garcia on Unsplash