Integrating your visual strategy and social media strategy is more important than ever for marketers. To give some essential design advice to social media marketers, Dustin W. Stout stopped by #bufferchat.
Check out the full Storify curation of the chat here!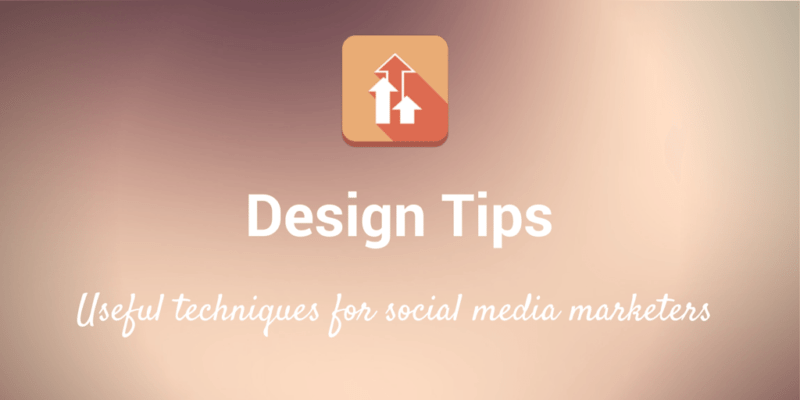 Why should marketers know basic design principles?
From Dustin:
"The same reason they to know basic fashion principles. If you look a mess you'll be perceived as such."
"People want to share things that make them look good. Why would they share something visually unappealing?"
Other great insights:
What are the most important design rules to follow?
From Dustin:
"Balance (symmetry), Framing (consistent whitespace), Contrast (ability to discern between subject/background)."
Other great insights:
What should marketers know about copyright?
From Dustin:
"It's more important than you think. Value people's work & respect their rights. See http://dustn.ws/1AdoFC3"
"Always err on the side of caution. Ask before using som1's work if it's not clearly marked FREE to use."
Other great insights:
"A basic understanding is crucial. Basically, don't borrow, steal, or use anything unless you're positive you can." @EmilyaCarlton
"Find an image that's legal to take or get creative! Make your own image for your brand & work off that w/ your design team." @outsider_nyc
"The whole lot! Know too many that have been burned due to basic errors. Always verge on the side of caution!" @mike_mcgrail
What are your favorite design tools or apps?
From Dustin:
"All the best (free) design apps I recommend are here – http://dustn.ws/1CD7Kh7 & http://dustn.ws/1CD7LBL"
"Notable mentions are @canva & @vsco – if I found myself w/o Photoshop, all I would need are those two."
"I should have clarified since I'm a professional designer I use Photoshop and Illustrator all day long."
Other great tools and apps mentioned:
Where do you go to find stock photos?
From Dustin:
Other great stock photo sites:
More resources:
Who do you follow for design inspiration?
From Dustin:
Other people to follow:
Where can you go for more design tips?
From Dustin:
Other great resources:
Books to check out:
Thank you to everyone who joined in!  Catch #bufferchat each Wednesday on Twitter for the latest chat and advice!   Image sources: IconFinder, Blurgrounds, Death to the Stock Photo