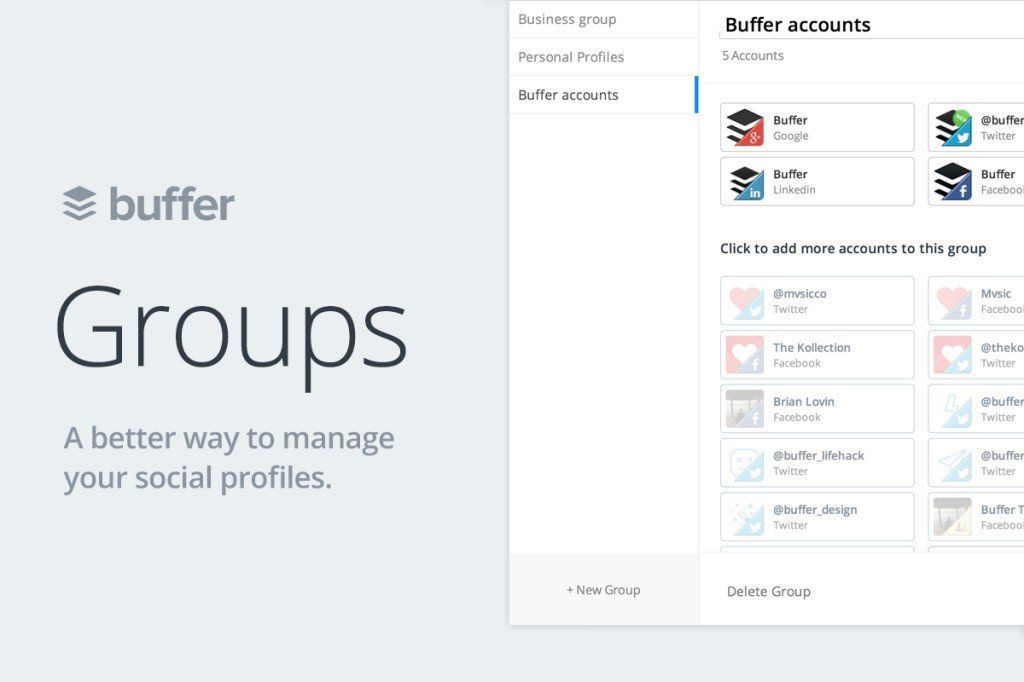 Social media managers work pretty darn hard.
You're keeping up with all the latest changes to Facebook and Twitter (and LinkedIn and Pinterest and Instagram). You're checking out emerging new platforms. You're posting links, answering questions, and engaging communities all over the place.
And when you're doing all this with an ever-growing list of social media accounts, things can get kinda crazy.
We wondered if we could make things a little easier for all you hard-working, multi-tasking social media managers out there.
That's where Buffer's new feature, Groups, comes in. It makes it one-click simple to gather selected accounts into a handy bundle so you save time and energy when you're posting to social media. And it's available right now for all Buffer Business customers! Let's take a closer look.
How Groups work
Sometimes I want to post to all my personal social media accounts. Sometimes I want to post to all Buffer's social media accounts. Sometimes I want to post to all those places. Does this sound familiar to you?
With Groups, I can streamline this process by bundling all the social media accounts I have access to in just the way I like. When I compose an update I want to send to all my personal accounts, I can post to all three by selecting my group up top: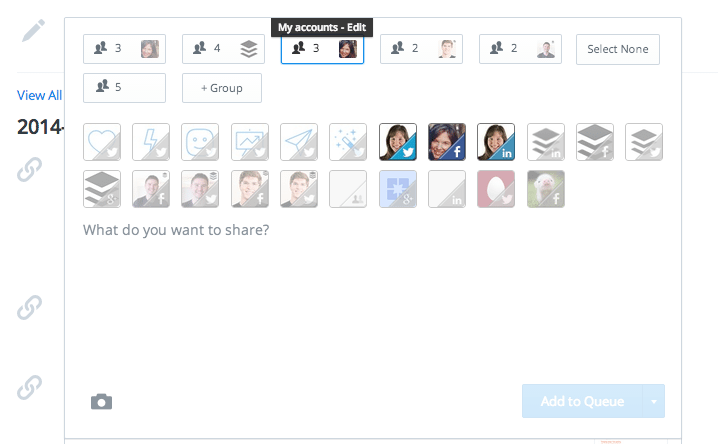 I can do the same thing for Buffer's social media accounts, to post to all four of these sites in one click:

Now the groupings I create every day as I post to social media are already saved for me in advance. All I have to do is think about my message, then click once to share!
How to create Groups
Buffer Business users will find Groups waiting for you in the composer window of any account you choose (and also within your browser extension). Click to create a new update and at the top left of the window, you'll see a prompt to create your first group. Add all the accounts you like, name your group and save your changes.
You'll see your new group show up along the left sidebar in the Groups popup, and this new group will be available for you to choose alongside your individual accounts when you head back in to compose an update.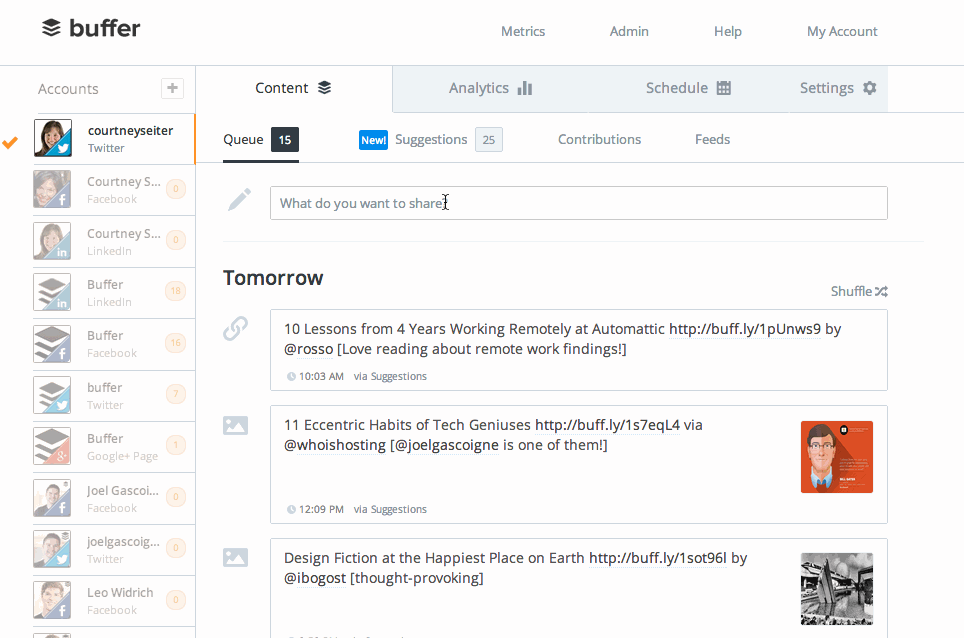 Make as many groups as you like, sliced and diced just the way you want them. You can separate personal and business accounts, create groups for each client's social media accounts, group by team members and much more. The power is all yours!
Once you've created a few, you can select or de-select Groups for each update in any combination you like: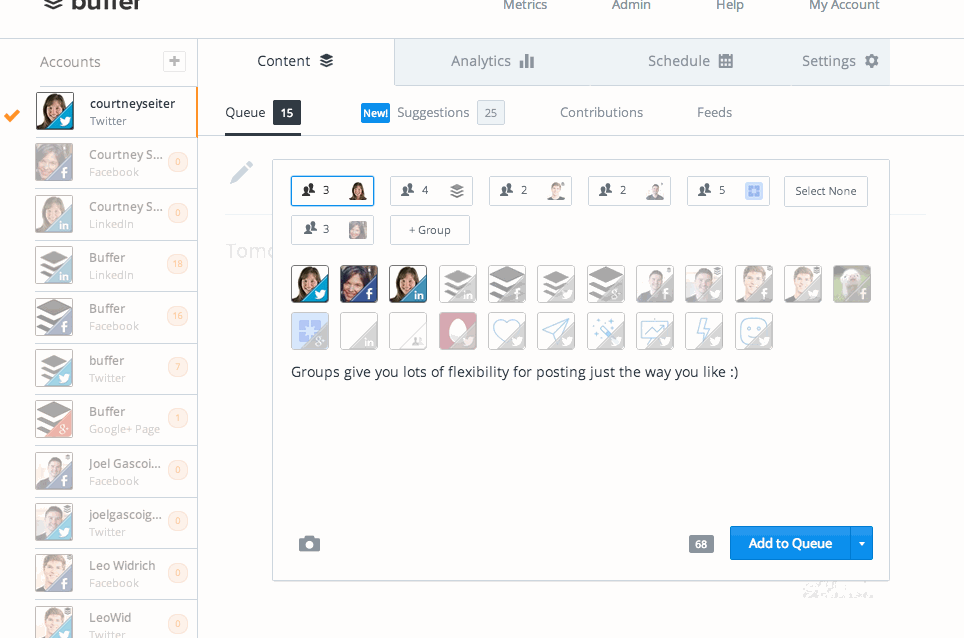 We've been experimenting with this new addition to Buffer Business for a while now, and lots of you have helped us make sure everything was shipshape so we could launch it today (thanks a bunch!). In fact, 2,700 groups have already been created!
Take Groups for a spin!
As busy social media managers ourselves, we've had the pleasure of working with this Groups feature and noticing firsthand how much time it saves over the course of a busy day, week, or month. Sharing with one click is as easy as it gets, and the clicks you save sure do add up!
How might Groups make your social sharing easier and more efficient?
Those with Buffer for Business accounts can give Groups a go at any time (maybe you already have!). Anyone who hasn't had a chance to sign up for a free, no-risk trial of Buffer for Business can also get a peek at Groups during their trial. Take Groups for a spin and see how it might fit in your workflow!
We'd love to know how we could make Groups even better and easier for you. Let us know what you think in the comments or by emailing us at hello@bufferapp.com.
Happy sharing!