HOT Update: Siri for iPhone4 is being tested.
All the buzz that has been happening around Apple's new personal assistant was quite overwhelming. The things Siri can and can't do have been documented very widely.
The one question, we Buffer guys asked ourselves obviously was:
How can I Tweet using Apple's Siri?
And fortunately there is already a solution for this, which is quite simple:
1.) Connecting your phone number with Twitter
The first thing you need to do is go to your Twitter.com profile page and hit "settings". Under "mobile" drop in your phone number.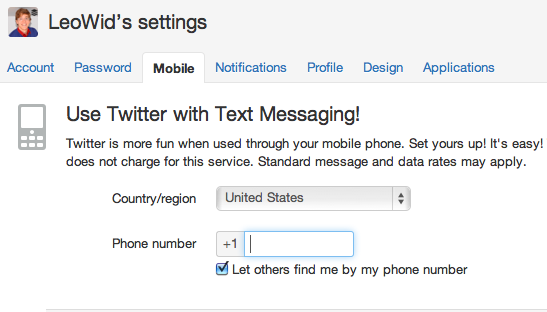 2.) Saving Twitter's phone number
Important: When you then setup Twitter's phone number (40404) that you will text to, to have your Tweets posted, don't name it Twitter. Others have reported that Siri won't recongise "Twitter" as a name to text to.
Instead, call it Mr. Bird or any other funny name that you will always remember as Twitter.
Get 200% more clicks on Tweets
By Buffering Tweets, they are posted at optimal times giving you 2x more exposure.
3.) Tell Siri: "Text Mr. Bird"
You are nearly there. All that is left to do is tell Siri to text to the "person" you have setup as Twitter's phone number.
With the words "Text Mr. so and so" it will send out your Tweets, without you having to write anyting at all. How cool is that?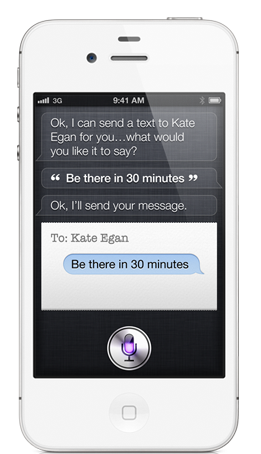 How To Follow, Retweet and DM with Siri
After doing a little research, Josh also pointed out that there are plenty of other things you can already do with this workaround.
As Josh mentioned it might be hard as Siri won't recognize some usernames, but it is definitely worth giving a go:
In addition to reading select tweets by text, you can ask Siri to do more. These commands may not work out real well, based on how good Siri is at understanding the usernames you are trying to include, but you can try telling Siri to text these suggestions:
FOLLOW username – Start following a user
UNFOLLOW username – Stop following a user
ON/OFF Turn all Tweet notifications on or off
ON/OFF username – Set Tweet notifications for a user on or off (you'll still be following them even if you set it to off)
GET username – Shows you the latest tweet from any user
RETWEET username – Retweet a user's latest tweet
FAVORITE username – Favorite a user's latest tweet
DM username your – message – Send a direct message to a user
Testing out these things will be a lot of fun to do, I am sure.
I think, as soon as I get my hands on a new Iphone4S, this will be one of the things I will test out. It will also be interesting to see how Siri might be integrated more directly with Twitter in the future, given the tight Twitter – Apple relationship.
What do you think of Siri? Have you tried it yet? Is this a gamechanger or just a nice to have feature?