Influencer marketing is here to stay. Beauty, business, and tech influencers, among others, can help businesses to reach what can be difficult demographics.
Savvy brands recognize consumers want honesty and are using transparency and openness as a differentiator in influencer marketing campaigns.
Great influencer marketing campaigns include content that is compelling to your target audience, authentic to the storyteller's voice, and delivers in-line with your overall business goals.
Join 18,000+ weekly listeners for the Buffer podcast, The Science of Social Media, where we bring you the latest and greatest in social media marketing news, updates, stories, insights, and actionable takeaways.
Let's dive in!

Influencer marketing: The A to Z guide on getting started and calculating ROI [episode transcript]
Hailley: Hi everyone! I'm Hailley Griffis and this is The Science of Social Media, a podcast by Buffer. Your weekly sandbox for social media stories, insights, experimentation, and learning.
Brian: Welcome to episode #116, I'm Brian Peters and this week are going in-depth into one of the most popular and arguably effective marketing strategies for so many businesses – and that's influencer marketing. And though influencer marketing isn't new, it can be tricky to navigate and we hope to solve that for you today.
Hailley: Influencers have the potential to be both effective advocates for your brand as well as opportunities to tap into niche markets that can be difficult for your business to reach. I'm excited to chat about all of that and more.
Brian: As always, a warm welcome to the show. Let's kick it off!

Part I: An introduction to influencer marketing
Influencer marketing isn't new.
Long before the industry coined the term, consumers have looked to experts for guidance or inspiration.
Think about William Shatner for Priceline or Catherine Zeta-Jones for T-Mobile or Mark Wahlberg for Calvin Klein. All of these are influencer marketing campaigns in their own right and helped to drive millions of dollars in sales.
Hailley: Today, influencer marketing takes many different shapes and forms, especially in an era where social media stars are born overnight.
The term "influencer" encompasses a wide variety of socially savvy experts. Beauty, business, and tech influencers, among others, can help businesses to reach what can be difficult demographics.
Brian: One thing you need to know about influencer marketing is that it's here to stay.
For business taking the wait and watch approach, we suggest that you reconsider. Consumers trust recommendations from a third party more often than a brand itself.
In fact, studies show that 70% of millennial consumers are influenced by the recommendations of their peers in buying decisions over brands.
Hailley: When you align with an influencer, not only do they bring their audience, but they also bring their audience's network as well.
Because of the loyal nature of their audience, an influencer has the ability to drive traffic to your site, increase your social media exposure, and sell your product through their recommendation or story about their experience.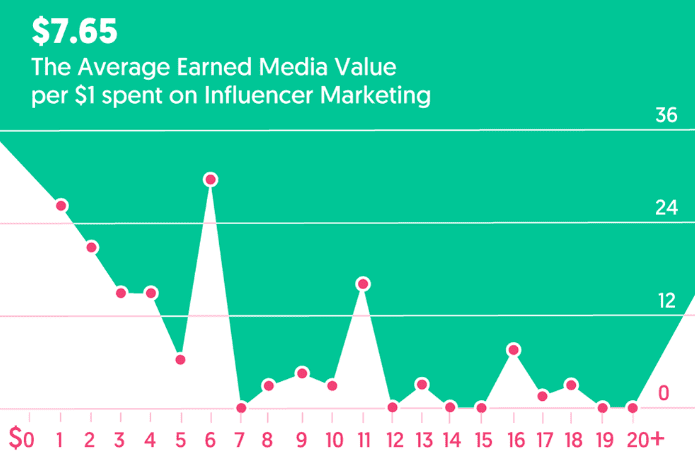 Brian: And it's important to note here that we're not necessarily talking about getting expensive celebrities like the Kardashians to endorse your brand.
Sometimes the best influencers are already in your community. They have a small, but highly-engaged and fiercely loyal following. These are the influencers that will make the biggest impact on your brand in the long run.
Hailley: A robust influencer marketing strategy will often include macro-influencers, micro-influencers, brand ambassadors, brand advocates, and even your employees (yes, they're influencers, too!).
The right influencer marketing strategy will allow brands to understand and optimize the performance of the right group of influencers, at the right time, to meet their goals.
Brian: Which is a perfect segment into how to get started.

Part II: Getting started with influencer marketing
The first thing to know about influencer marketing is that it's not about you, it's about the consumer. And more importantly, about building trust with the consumer so that they buy from you more than just once.
As influencer marketing becomes a central strategy for brands, maintaining that trust requires authenticity and honesty.
Hailley: Savvy brands recognize consumers want honesty and are using transparency and openness as a differentiator.
Brands are doing things like social media takeovers with influencers for a more authentic experience. This removes the brand's control of the content, but helps to increase performance of the campaign.
So not only is it trust between the brand and consumer, but the brand and influencer as well.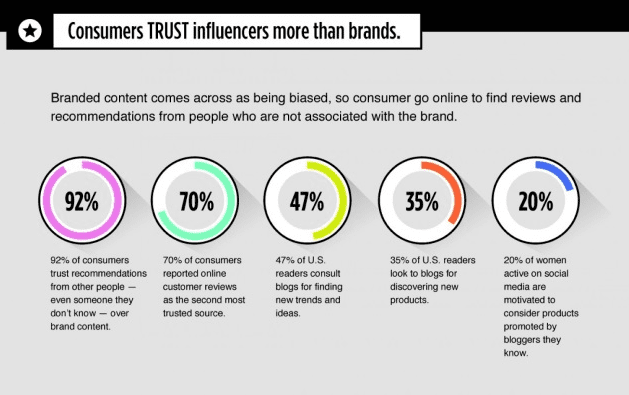 Brian: Exactly, so it's essential that you start with an understanding of who your target customer is.
A common mistake brands and agencies make is to decide first the type of influencers they would like to work with.
Instead start with who your target audience is and then work your way back from there. Identifying influencers that fit into your ideal description.
Hailley: There are really 4 places to find influencers for your brand. Google, databases, networks, and marketplaces.
Google: A manual process of typing keywords, scanning webpages for contact info, and then keeping track of the info in spreadsheets. I would also lump social media into here – manually searching social channels and hashtags for relevant influencers for a given topic.
Databases: Do website scraping for you, pulling publicly available data. These are good places to start but be prepared to spend time vetting each influencer and communicating with them directly.
Brian:
Networks: In the middle of Google/social and databases. A network is like an agency that has relationships with the influencers, but will require that you go through them to reach out.
Marketplaces: A marketplace often offer the best of the four options by pulling in real-time information, along with avoiding the middleperson to connect directly with influencers.
Hailley: There's no right or wrong way to find influencers for your brand. The key is identifying people that align with your values and customers. Which leads us to types of influencers.
So for the sake of this episode, we're going to skip finding celebrity influencers and cover more realistic types.
First you have your macro-influencers who create a ton of content. They've attracted a sizable audience because they've gotten to know them during their process. These are great for reaching a large audience in a certain industry or vertical.
Brian: Just below macro-influencers, in terms of audience size, are micro-influencers.
Micro-influencers are great at getting the word out and have audiences that range in smaller sizes.
They're great for spreading the word to a highly engaged audience and can help get your brand the attention you're looking for. The scale won't be huge, but you'll be rewarded with higher-intent buyers, even if you don't have a large budget.
Hailley: Last but not least, are your brand's advocates and employees.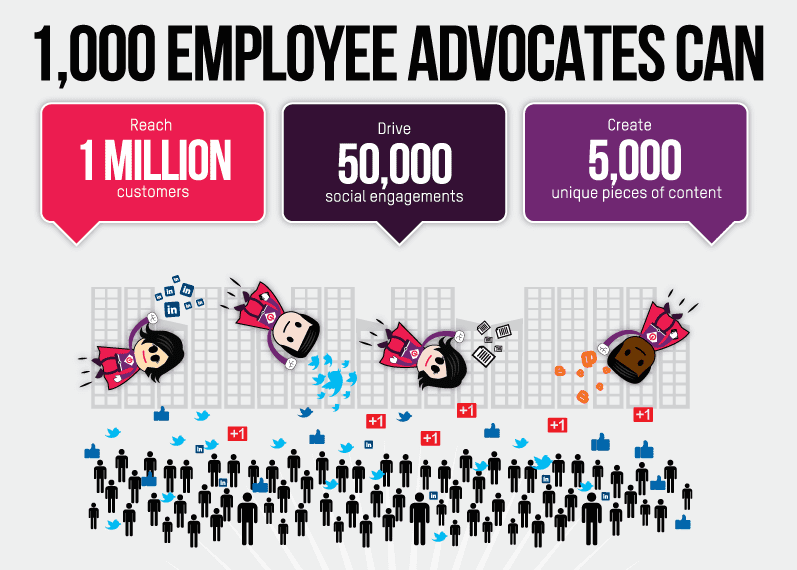 These "brand ambassadors" naturally love your brand and can be found online talking about you already.
Pay attention to your social channels and invite them to share and create content. These people already love your brand and are willing to talk about what you are doing.
Referral programs are great for these types of influencers and will help incentivize them to spread the word.
And, of course, there are hundreds of varieties of expertise and specialties within each influencer category: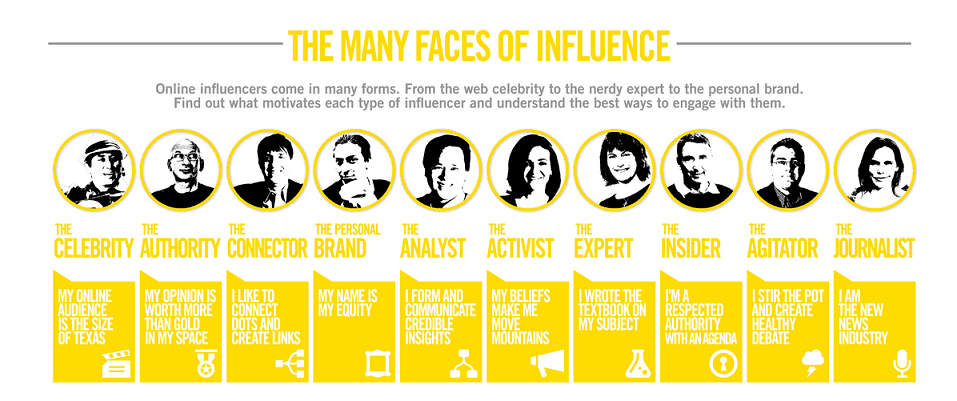 Brian: We've got our influencers aligned with our target customers. We're set to go.
Now what?

Part III: The keys to every great influencer marketing campaign
The key to any great influencer marketing campaign is creating great content. Content that is compelling to your target audience, authentic to the storyteller's voice, and delivers in-line with your goals. If one piece of this equation is missing, the content will fall flat.
Hailley: One fun way to look at creating great content is giving your audience something to talk about.
Everyone talks so much about optimizing content for search engines these days, that virality and sharing often gets lost in the equation.
One way this can be done is by giving your influencers an experience or brand immersion they won't be able to stop talking about. Experiences provide the creative inspiration influencers crave, and also align nicely with your brand messaging since you control the atmosphere.
Brian: One example of this is how brands in the travel industry are sending influencers on trips and basically having them document everything.
They'll pay for the trip as long as the influencer puts out a certain amount of authentic content every day:
Which is actually interesting because it's fun for the influencer to create content and for the audience to follow along with. There are definitely ways to get creative.
Hailley: Remember that a true influencer of your brand is passionate about your product or service.
Giving them access to your product to get familiar with and inspiring them to share engaging content is a great way for the audience on the other side to buy into the campaigns you're running.
Brian: Exactly. And one of the great things about influencer marketing campaigns is that it doesn't just stop with the content being posted on their site, or across their social channels.
A successful strategy includes extending the content usefulness to other aspects of your marketing. You can use influencer content in quotes and testimonials.
Or you can feature influencers in your social media ads or on your website. We recommend also including your content in a dedicated section of your business' newsletter.

Part IV: Influencer cost, budgeting, and ROI
Hailley: Totally. You know one thing we haven't talked about yet is cost and budgeting.
Great influencers will naturally want to be compensated, but the good news is that it doesn't always have to be financially if you're on a tight budget.
You can offer the influencer shout outs on your blog, website, or newsletter.
You can give them your product or products for free. I've seen some brands offer influencers a free supply of their product for a year in exchange for a certain amount of content.
Brian: And of course you can also offer influencers, like in a referral program, a certain amount of commission for every 1,000 people reached, or sale, or whatever your goal is.
Quora has a great thread regrading how much influencer marketing typically costs based on influence and the type of campaign: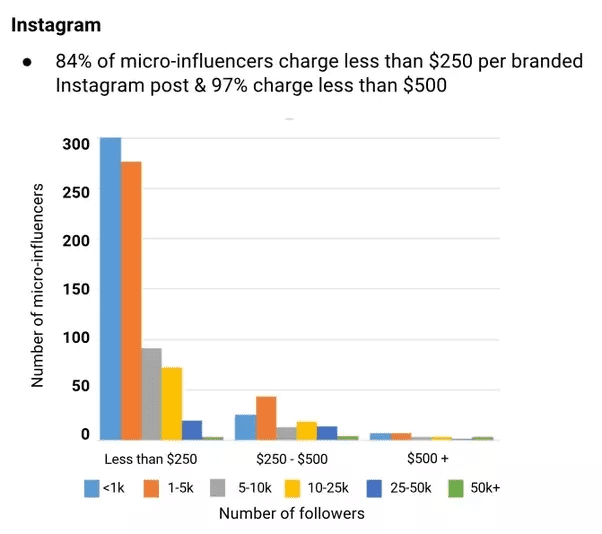 There's no right or wrong here and a lot of times influencers are willing to get creative with you in order to make it work. Especially if they like or believe in your product which is always better anyways!
Hailley: Alright, last but not least, as with any good strategy, let's talk metrics.
Different metrics and methods for measurement can be used to define your influencer campaign success in relation to your original goals.
Instead of just talking about reach or conversions, we like to break it down into 5, more specific parts, of the buyer journey.
There's awareness, consideration, activation, purchase, and loyalty.
Brian: It's important to remember that not everyone who sees the content will purchase your product right away and that's not necessarily a loss for your brand.
Hailley: Ideally we'd all start in the purchase stage, but don't immediately skip all of the first stages in an attempt to sell your product. Those are all part of the trust building that we talked about in the beginning of this episode.
And then there's the loyalty stage at the end. With any luck , followers of your influencers will become influencers for your brand in their own right.
That will look like even more sharing, referrals, and user-generated content which you can repurpose for your marketing channels.
Brian: It's one big, beautiful loop.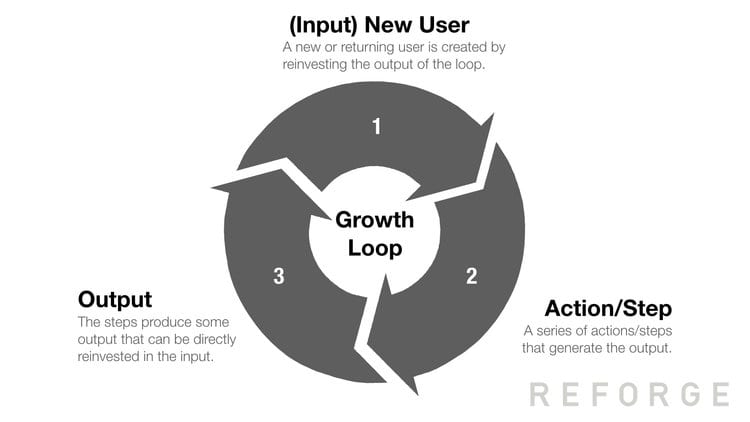 Once you start to collect data on your influencers, you can start to use that data to optimize your influencer marketing efforts. You can rank your influencers based on output, what content resonates with your audience, and which of their social channels are best for distribution.
Hailley: Precisely.
And just recapping this episode before you go…
Technology and data are only part of the story. There is a reason influencers are often referred to as creators. Look for a partner that blends the science of data and technology with the art of experience, expertise, and content creation.
Brian: Well said, Hailley.
All of that will help give you a clear and customized picture of the real impact of your influencer marketing campaigns and strategies.
Thank you so much for tuning in to the Science of Social Media today. The show notes for this episode are now available on the Buffer Blog at blog.buffer.com with a complete transcript.
If you ever want to get in touch with me or Hailley, we're always here for your on social media using the hashtag #bufferpodcast. You can also say hi to us anytime and hello@bufferapp.com
Hailley: Thanks for tuning into our show every single week. You make this fun and are the entire reason we do what we do so thank you! And thanks for telling your friends, family and colleagues about us as well. You are our very own Science of Social Media influencers and we love you for it.
Until next Monday, everyone!
How to say hello to us
We would all love to say hello to you on social media – especially Twitter!
Thanks for listening! Feel free to connect with our team at Buffer on Twitter, Buffer on Facebook, our Podcast homepage, or with the hashtag #bufferpodcast.
—
About The Science of Social Media podcast
The Science of Social Media is your weekly sandbox for social media stories, insights, experimentation, and inspiration. Every Monday (and sometimes more) we share the most cutting-edge social media marketing tactics from brands and influencers in every industry. If you're a social media team of one, business owner, marketer, or someone simply interested in social media marketing, you're sure to find something useful in each and every episode.  It's our hope that you'll join our 18,000+ weekly iTunes listeners and rock your social media channels as a result!
The Science of Social Media is proudly made by the Buffer team. Feel free to get in touch with us for any thoughts, ideas, or feedback.