Join the Buffer Journey
Working at Buffer is more than just a job.
Want to come along for the ride?
See our open roles
What is Buffer?
We're a small team on a mission to help innovative companies grow their businesses – and along the way, we're championing a more human way to work.
Buffer was started in 2010 as a simple way to schedule posts on Twitter. Today it's a growing suite of tools now serving more than 75,000 customers.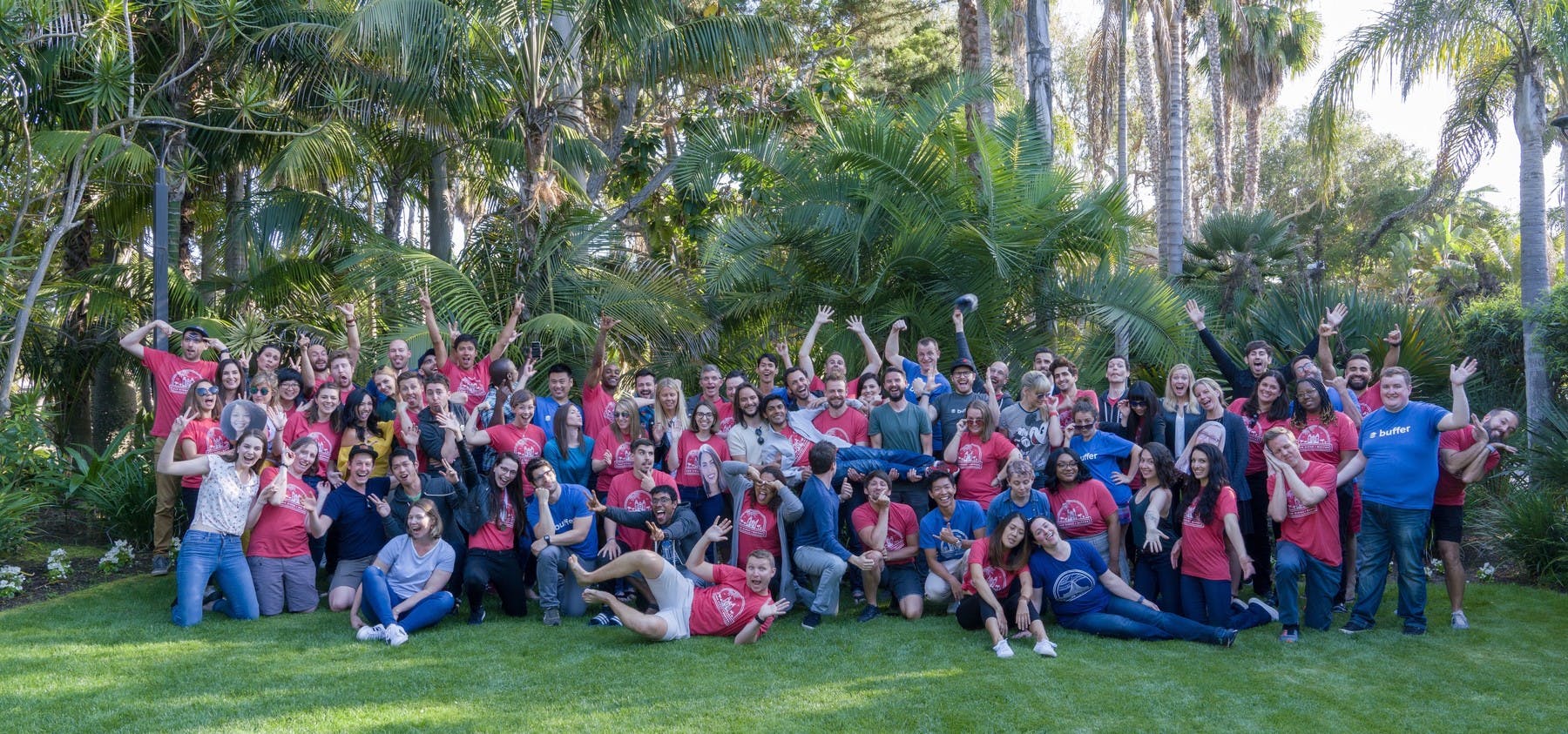 Where will I work?
Buffer is a fully remote team, spread across the whole planet. We have teammates in 15 countries, 11 timezones and 42 cities (and counting!). As a member of our team, you will be invited to work wherever you're happiest and most productive.
What is the Buffer team like?
Buffer is an equal opportunity employer that has the awesome opportunity to add teammates from anywhere in the world! We're united by Buffer's values, and we celebrate our unique differences.

What kind of people work at Buffer? All kinds! We hire talented teammates from a wide variety of backgrounds and experiences, and we're committed to a work environment of respect and kindness.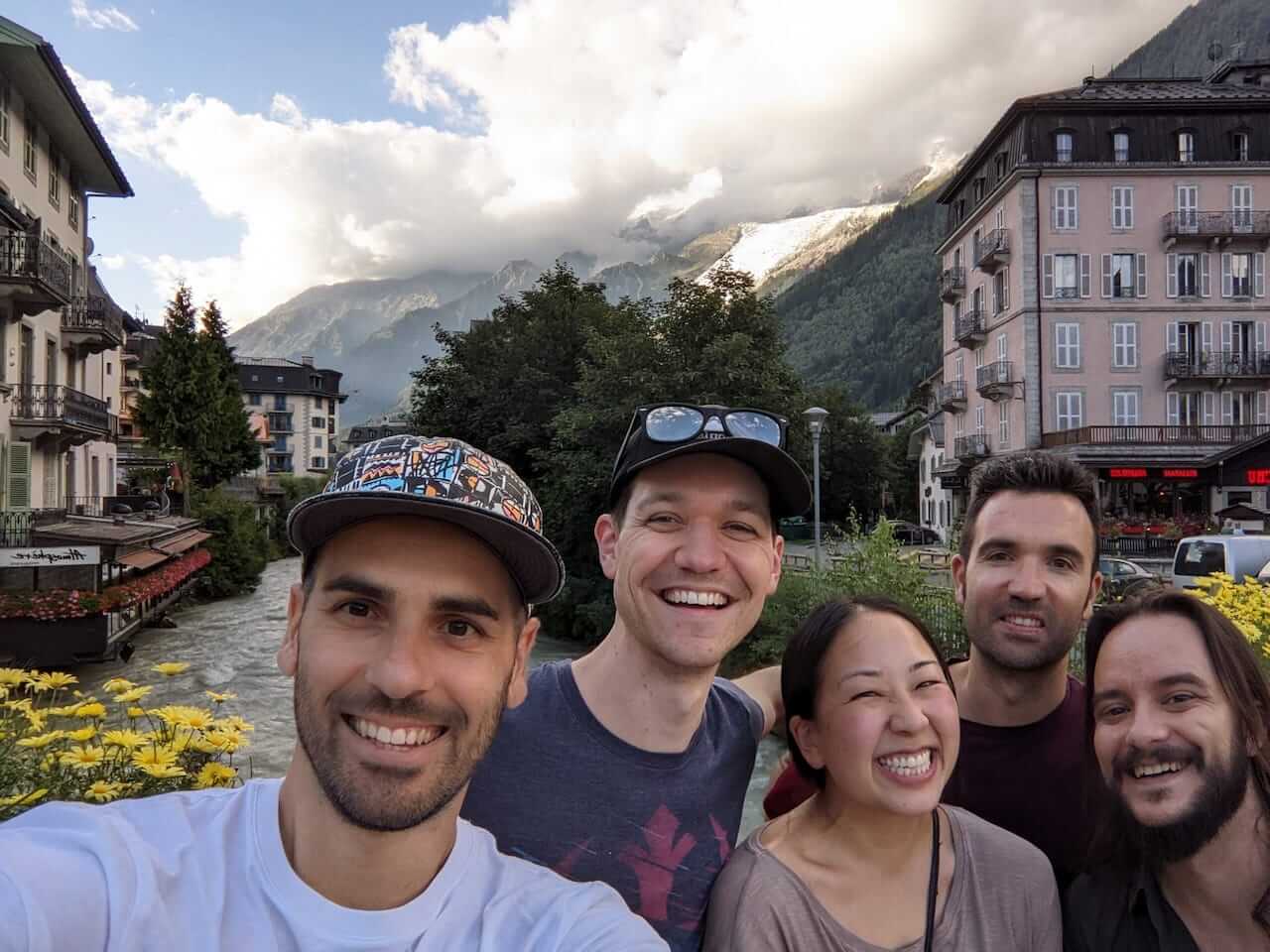 United by our values
We're building a company that's focused not just on the bottom line, but also on the happiness of our customers and team. Here are the values that guide our decisions and actions: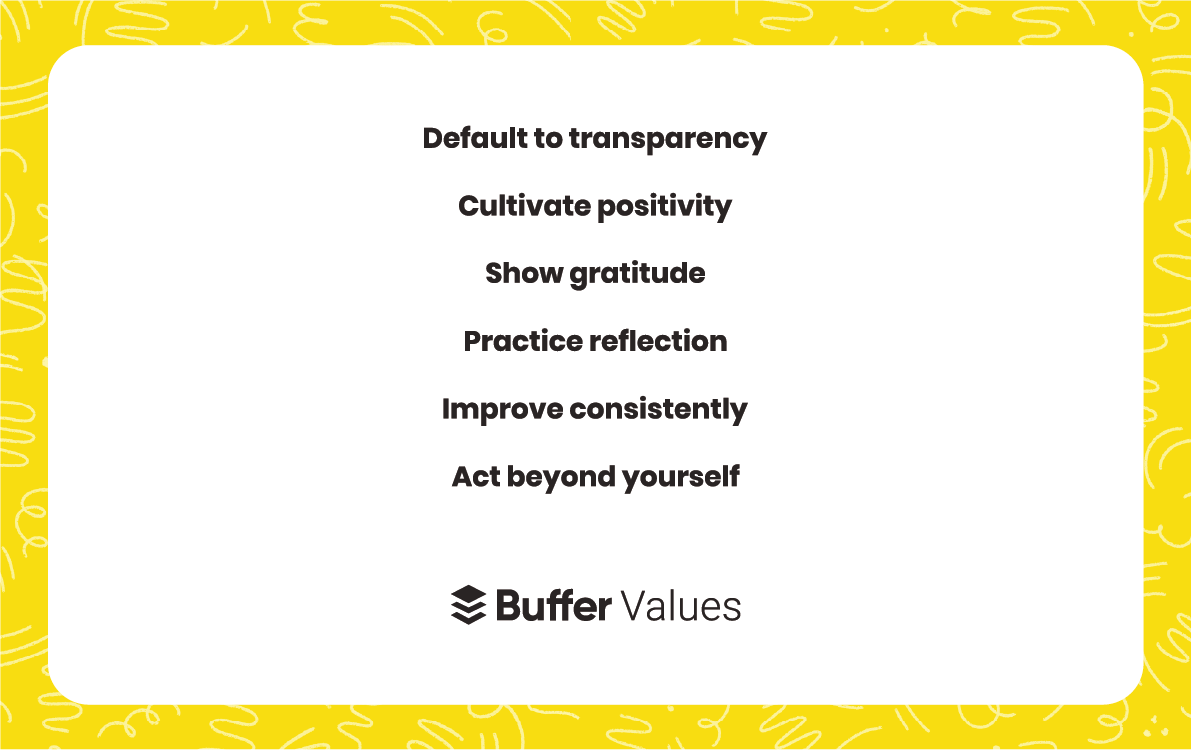 Perks and benefits
Our focus with perks and benefits is to offer everything teammates need to do their best, healthiest work and keep developing their craft.
💰  Competitive salary: Our salary formula adjusts to your cost of living and experience.
🏝  Work remotely: Live and work wherever you like!
🗓 4-Day workweeks: Our schedule is four workdays, with a flexible, meeting-free fifth day for overflow tasks or personal time as you see fit.
💪  Health insurance: We offer health insurance for all of our team members, international or US.
💻  Home office setup: Get a laptop + $500 to set up your home office!
👓 'Growth mindset' fund: Extra money for learning and development.
⛺️  Minimum vacation: At least 3 weeks/year!
💵  401(k): With 3% company match
📈  Profit sharing: When the company does well, all team members share the profits!
🍼 Family leave: 16 weeks of family leave for all parents, fully paid.
✈️  Retreats: When we can, we meet in person for company get-togethers.
☕️  Working smarter stipend: Get some extra cash for a co-working space or a coffee shop work.
📚  Free books and Kindle: Get a free Kindle and all the free books - digital, physical, and audio - you like, anytime.
⛱ Sabbaticals: Take a 6-week break, fully paid, after every 5 years with Buffer.
Open roles
Open roles will be listed below.